What Does a Return to Work Policy Look Like?
Return To Work Guide
As vaccination rates around the world increase each day, organizations will need to create robust return to work programs. These return to work guidelines should prioritize safety, team cohesion, and smart planning.
You'll need to consider both the initial steps of your employees' return to work and long-term guidelines for going back after COVID-19. But first, it's important to assess your overall return to work policy — what should employers and employees think about?
Whether you're an employee or an employer, your return to work guidelines should ideally include:
Safety policies around cleaning and social distancing
Areas that allow for safe interaction
Flexible working options
Rules around in-person meetings
Options for those who don't want to return
Advice for employees who want to return to work full-time
Consider your employers' return to work guidelines
Although there are many benefits to returning to work, it's essential to consider the challenges of return to work that employees face, including reports that employer trust is a real issue. In late 2020, a report by Deloitte found that less than a third (32%) of employees were highly likely to return full-time. They cited mistrust of their employer, colleagues, and others in their workplace to create a safe environment for them as the main driver. And unfortunately, vaccinations do not seem to have a significant impact on easing return to work anxiety.
What to expect from your return to work guidelines:
Employers should offer clear, specific information on how they intend to make the space safer, including regular cleaning of equipment and shared spaces. You may also want to look out for policies on social distancing (especially as 60% of Americans don't trust others to do so).
Maximize the advantages of being back in the office
Now that many of us can work from anywhere, it's time to reconsider the benefits of the office. Firstly, they enable the bonding that psychologists have found is sometimes missed in videoconferencing, so plan some time together as a team when you have a 'crossover' in the office, where possible.
Secondly, offices are great sources of informal training (learning 'how things are done around here') so be on alert for the learning opportunities here. Finally, don't underestimate the importance of unscheduled 'watercooler' conversations with colleagues who aren't necessarily on your team. MIT Media Lab found that these can be a higher indicator of productivity than formal meetings.
What to expect from your return to work guidelines:
Ideally, your organization's return to work policy should allow for safe meeting spaces, an open plan office space, and shared break areas that enable informal interactions between people on various different teams. As there will likely be less seating needed overall, some desk areas can be redesigned to accommodate for this at no additional cost.
Take time to think about your options before you return
Even if a full return-to-work will be the best option, you may want to consider whether you can get flexible working options — i.e., the ability to choose which hours you work. A survey by IBM found that 61% of employees expect paid leave if they became ill, with 41% wanting special accommodations for childcare. Not only can this help with sick leave and family obligations, but it can also enable you to choose the times when your brain works best.
What to expect from your return to work guidelines:
Establish if you will be afforded flexibility for things like illness, medical appointments, and family or childcare needs or just your preferred work time, even if your base is the office. With one in four citing mental health impacts from these factors, working in the office should not come at the cost of increased stress for your obligations outside of work, or because it's happening at a time at which you don't produce your best work.
Advice for employees who want to start hybrid working
Be aware of the challenges of hybrid work
Although it may offer the best of both worlds to those who choose it, you'll need to be aware of the challenges of hybrid work. From an employee perspective, this may mean ensuring that remote workers are included in discussions (or that you are when working remotely). You'll also need to protect yourself from added security risks, especially if you work outside your home or office when hybrid.
What to expect from your return to work guidelines:
Your company's return to work policy should address both these issues. It should ideally provide guidelines for both videoconferencing and in-person meetings to ensure your team can get the most out of both. You should also be provided with the information you need from your IT team to keep secure while moving back and forth from office to home and in between.
Weigh up your hybrid split carefully
Is there a perfect ratio for the time you should spend in and out of the office? One survey found that workers are happiest when they spend 75% of their time working remotely. Translated into a five-day working week, this equates to around three days working from home. It may be worth trying out different splits and different days to find what works for you. Creating an open discourse with your employer on if this rate can change as time goes on will also be an important part of hybrid working.
What to expect from your return to work guidelines:
While we all adjust to the presence of hybrid working in our offices, your return to work policy should ideally allow for some flexibility in figuring out what works best. While offices need to plan ahead, you should be given the opportunity to change the number and selection of days at least a few weeks in advance, but ideally week-by-week (a desk booking system can allow for this).
Spend time setting up your WFH space to avoid pitfalls
As remote workers told Business Insider, working from home is not without its challenges. The most common ones include technology issues, distractions, following a schedule, and finding a work-life balance. To tackle these, it's important to set up your working space correctly — talk to your employer about any equipment you may need, such as monitors, internet signal boosters, or desk chairs. For smaller homes, ensure that you can put away your workspace easily each day if it doubles as a living area (you may want a dedicated storage area).
Ideally, work in a room in which you can close the door to avoid distractions from family members, partners, and housework, even if a dedicated home office isn't possible. Equally, if at all possible, disable work notifications on your phone outside of work hours – as this computer science expert told The New York Times, being 'always on' during remote working is making us miserable.
What to expect from your return to work guidelines:
Your organization's return to work policy will need to have clear guidelines for those working remotely either part-time or full-time. These should include rules around equipment use, IT security advice, and a clear method by which you can request items that you need to work from home successfully.
In terms of work/life balance, organizations such as the European Union have passed a right to disconnect policy, so look at local laws and what your company policy offers in this regard.
Advice for employees who want to go fully remote
Prepare yourself for the challenges involved
As outlined in our advice for hybrid workers, it's important to approach the challenges of remote work with your eyes wide open. Full-time remote workers report issues with productivity, time management, social isolation, and distractions. You'll need to see what you can do and what your employer can do to support you so you don't fall victim to these challenges.
Come up with a plan to tackle these challenges
The common remote work challenges listed above can generally be tackled by adjusting your day-to-day working habits. For example, to address productivity, try focusing on one task at a time. For time management, try using work management software to plan your tasks. Schedule regular check-ins with your team to avoid social isolation. To eliminate interruptions, set up your working area to be a 'distraction-free zone' (complete with a dedicated workspace and your social media notifications turned off).
Start good habits for work/life balance
Unfortunately, working remotely can add on average three hours extra onto your workday, each day. If you're opting to go remote full-time, you'll need to be prepared to create strict boundaries for yourself around when and where you will work. One option here is to think about a local coworking space, even for part of your week. A report by Inc found that almost 26,000 new coworking spaces will open worldwide by 2022.
What to expect from your return to work guidelines if you don't want to return:
In general, your company's return to work policy needs to acknowledge that some workers will simply not want to return. Given that up to 80% of workers will expect to work from home in some capacity, there is no reason that your organization cannot enable fully remote work, provided the industry and job role allow it to do so. Here's some advice on how to ask your employer to continue to work remotely full-time after the return to the office.
Advice for employers when employees want to return to work
Ensure employees feel safe to return to work
According to the Forbes Human Resource Council, your return to work guidelines should create a 'mentally and emotionally safe space' for employees. This may include steps like manager training or the ability to request mental health days when needed. Most importantly, it should include a two-way conversation with your employees about what they'd like included in the company's return to work policy. You must give a rationale for returning and offer alternatives for those who do not yet feel safe.
Think about offering flexible work options
One of the best ways to ensure that your employees feel safe is to offer them the option of flexible working or the ability to set their own hours. Not only does this allow employees to work whenever their brain functions best, it actually leads to companies ranking a larger proportion of their employees as 'high performers.' For workers, it's an opportunity to avoid peak commute times (which has been found to be a major safety concern for many, especially those who use public transport as their main means of commuting).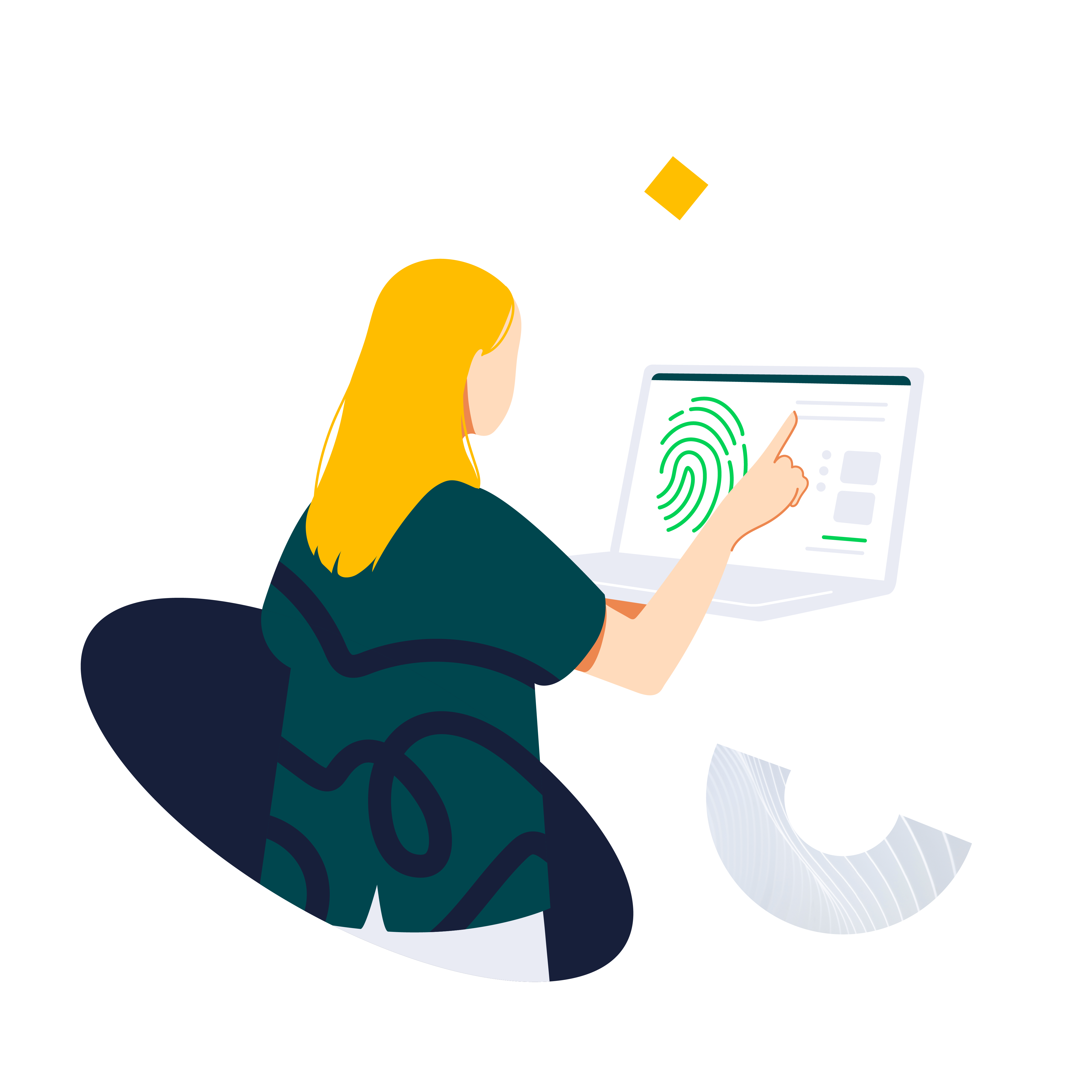 Advice for employers when employees want to go hybrid
Take time to build a hybrid culture
A recent survey by Gartner found that not only are managers more likely to rank in-office workers as better performers, they're also more likely to offer them a raise. Your return to work guidelines should aim to provide the same career opportunities to workers whether they're in-office or out. Smart Tribes Institute suggests a GAME approach, whereby employers focus on growth, appreciation, measurement, and engagement.
Monitor employee performance, not hours
During the pandemic, a staggering one in four companies installed passive software to monitor their employees, so it's no surprise that less than 50% of workers trust their company with their data. The same report reminds us that the best results come from monitoring individual performance with the likes of OKRs. Time is not a good indicator of overall performance, and your return to work guidelines need to factor in this shift.
Invest in resource management tools
Effective return to work guidelines are not just a matter of scheduling employees on various teams on different days for hot desking. They will likely require more accurate resource management. This can be achieved easily by using resource management software to schedule resources (such as desks) more accurately and produce weekly reports automatically.
Advice for employers when employees want to go fully remote
Assess if the job role is suited to full remote work
As much as employees would like the option to work from home, there can be disparities in who can actually adopt a hybrid or work from home model. These can be socio-economic or based on the industry or job type they have. Speak to your teams about the tasks likely to require in-office attendance and how to address that. For instance, could coming in monthly or quarterly provide a way of achieving tasks such as client meetings in bulk, in order to accommodate full remote work?
Arrange regular opportunities for team building
It's no secret that team building can be difficult to achieve for remote teams. Still, it's particularly important to combat the well-documented social isolation and lack of connection remote workers can have to their colleagues. If you're in need of inspiration, our remote work guide has ideas for both team building and icebreakers for remote teams. Figure out what your employees would like to do and ensure they have consistent opportunities to get to know and bond with each other.