OK, if you've managed projects already, you know you are able to evaluate and scope a single project, plan the implementation, communicate with team members and manage the risks. But the moment you start managing multiple projects simultaneously, your PM job takes on a new dimension. Your responsibility increases, the demand for your leadership rises and the need for your coordination skills is multiplied. Breathe in; you are not alone in this game. You can learn from others' mistakes and use experienced professionals' winning strategies for managing multiple projects.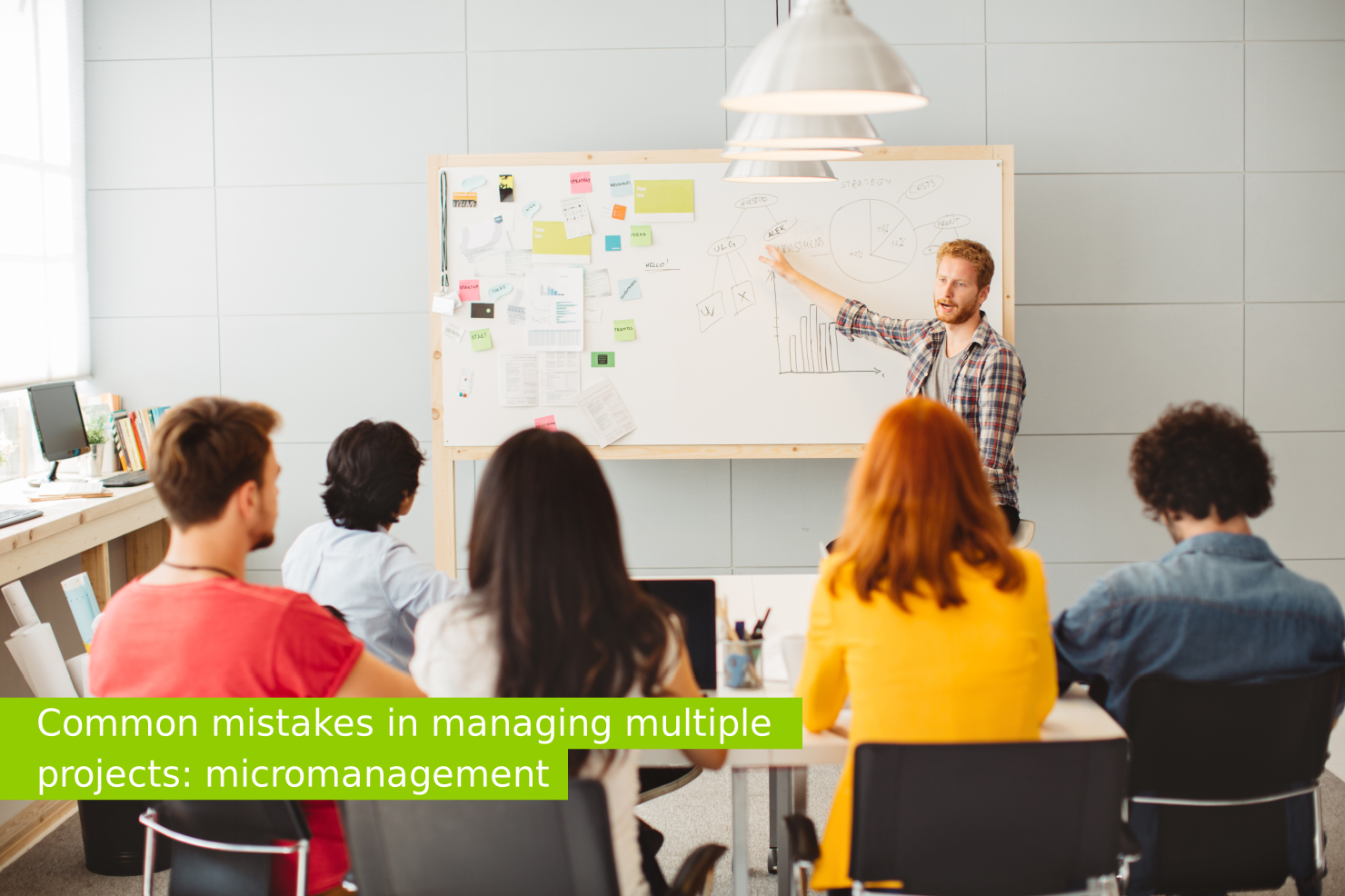 Mistake #1: Micromanagement and doing everything yourself
You've assigned an important task to a talented employee and given him a deadline. Now, do you let him do his work and simply touch base with him at predefined points along the way, or do you keep dropping by his desk and sending e-mails to check his progress?
If it is the latter, you might be a micromanager. The micromanager is the manager who must personally make every decision, take a lead role in the performance of every task and, in extreme cases, dictate every small step the workers take. Micromanagement is mismanagement, and under it, the manager, the employees and the business all suffer.
Winning strategy #1: Learn to delegate
Don't do everything yourself. You will never have time to do the entire job for all of your projects. Even "Super-You" needs help and support. Remember that your most powerful leverage is your team. Your team members are experts, each in his or her own area. Together, they can act like a powerful collective brain. The only thing you need to do is guide them, showing the right direction of project development. It helps to remember at all times that a manager is there to ensure that the work gets done as effectively and efficiently as possible. If the manager is attempting to dictate all actions and otherwise trying to control the employees' every move, the group will not be as efficient and effective as it could be under rational, enlightened management. I highly recommend you to read "The 7 Habits of Highly Effective People"
by Steven Covey and "Good to Great: Why Some Companies Make the Leap... and Others Don't
" by Jim Collins. These books have some really great thoughts on delegation, management and leadership, which will not only help you to become more productive, but might also inspire you to change your whole management style.
Tip:
Delegation is a win-win strategy in managing multiple projects. On one hand, you empower your teams to do well by giving them opportunities to excel. On the other hand, you get rid of a part of your job. Giving your team more freedom in collaboration and contributing to project plans will save you time and give you a chance to think over strategies, set priorities and sequence tasks across your numerous projects. Delegate to cut your routine work! But don't forget to coordinate your team's actions.
To be continued..
Meanwhile, your feedback is welcome in the comments.