Wrike is hiring an Inside Sales Representative. We're growing rapidly, providing excellent opportunities for professional growth. We're smart, passionate, friendly, and professional, and expect the same from you. You will likely learn a lot, and equally we'll be looking forward to your unique contributions. Come join our team!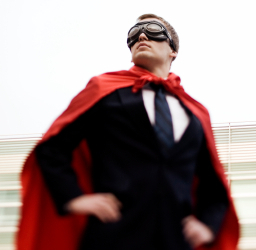 Wrike's Inside Sales Representatives are responsible for new business sales of our software as a service. The Inside sales representative will be expected to meet new business quotas selling to prospects that have signed up for a trial of our service, use our free service, or have attended a tradeshow or marketing event.
The successful candidate will follow-up on leads and qualify the opportunity, uncover primary technical and business needs, and communicate how Wrike can meet those needs and solve the prospects problems.
Responsibilities:
– Make calls to prospective customers who have signed up for a trial of our solution to uncover business needs, technical requirements, and the buyers purchasing process
– Ask technical questions and initiate detailed product discussions
– Uncover customer needs beyond what may have been initially obvious to the prospect
– Provide live web demonstrations of our software to prospects
– Hit monthly, quarterly, and annual sales quota
– Hit expected call activity metrics
– Develop and maintain sales pipeline
– Provide an accurate forecast
– Document activity accurately in our CRM system
– Educate customers on product functionality through conversations, demos, and presentations
– Follow up on uncovered sales opportunities
Experience:
– Bachelors degree or comparable experience
– Minimum 2 years inside-sales experience handling full sales cycle selling software or similar services
– Excellent communication skills (verbal and written)
– Excellent organizational, time-management and prioritization skills
– Strong Business acumen and curiosity about the prospects business
– The ability to work both independently and within a team environment
– Strong technical expertise
– Outbound sales call experience
– Company Description
If you're reading this post on our blog, then you're probably already pretty likely to be a great fit on our team!  :)
To apply for the job, complete the form at https://goo.gl/5mxUg