Listening to music while working can reduce stress and improve focus and memory. Simply putting on your headphones can signify to co-workers (and your brain) that you're about to begin focused work, get into a flow state, and are not interested in office banter and interruptions.
But what genre of music allows you to reap the most productivity benefits? Would anything from rap, hip-hop, R&B, or jazz suffice? Or do you need a curated playlist with ambient sounds, lo-fi music, and scientifically-produced brain waves?
Music scientists and enthusiasts swear by different genres and approaches to working. There's no one true way to boost your performance using music as it depends on your tastes, personality, and even the level of difficulty of your work.
Our creative Wrike team spent some time – twelve weeks between April and June 2022 – analyzing Spotify streaming data to find the most popular songs and artists people listen to while working.
Among favorites like Glass Animals, Taylor Swift, and Ed Sheeran, The Weeknd turned out to be one of the most consistently listened to artists on weekdays.
What's more? We noticed The Weeknd is most popular on Tuesdays, with over 477 million daily streams in twelve weeks. The Weeknd is surprisingly least popular on weekends, with only 118 million streams on Saturdays and Sundays combined.
When do people mostly listen to The Weeknd?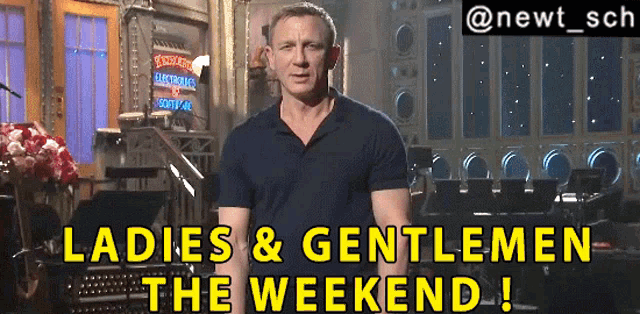 During our 12-week data scrape, we discovered that people listen to songwriter, musician, and record producer The Weeknd hundreds of thousands of times more on weekdays than on weekends — not only in the U.S. but globally.
Here is a breakdown of the daily streams of The Weekend's discography from April 11 - June 30, 2022.
Mondays: 433,439,446
Tuesdays: 477,570,998
Wednesdays: 468,646,073
Thursdays: 467,799,219
Fridays: 464,774,100
Saturdays: 59,346,178
Sundays: 58,912,974
Who is The Weeknd?
Born and raised in Toronto, The Weeknd is a Canadian artist whose real name is Abel Tesfaye. He's a favorite among Millennials and Gen Z because of his original, eccentric, and ever-evolving music and style.
His career began with him uploading songs to YouTube under different pseudonyms, most notably, 'The Weeknd.' He wanted to remain anonymous and live a normal life while experimenting with his creative energies and ideas.
He worked at American Apparel when he released one of his first three mixtapes, House of Balloons, which gained some recognition for its unique contemporary and alternative R&B style. As The Weeknd gained popularity, the pseudonym became his official artistic name.
His music entered the mainstream after Drake, a well-established Canadian artist, shared a blog post with links to The Weeknd's website on the official OVO website. Drake also tweeted the link, creating a global amplification effect, making The Weeknd the new must-hear artist on the scene.
After consecutive years of creative breakthroughs in the industry, The Weeknd is now a recognizable star on his own. Over his career, he has won three Grammy Awards, six American Music Awards, 19 Billboard Music Awards, two MTV Video Music Awards, 15 Juno Awards, and an Academy Award nomination.
Popular songs by The Weeknd on Spotify
In January 2022, The Weeknd grabbed the number one global streaming spot on Spotify, with 705 million streams in only two weeks. This makes him one of a handful to earn the top spot on Spotify's monthly listeners nine times.
His albums blend retro trends and modern sensibilities to pull you in and regulate your mood, whether you're dispelling negative thoughts, creating a mental diversion, getting pumped up, or concentrating attention.
The top ten most popular songs by The Weeknd on Spotify currently are:
What is The Weeknd tweet?
In February this year, there was a mild The Weeknd twitter incident – a case of bad timing as the artist sent an ecstatic tweet promoting a special for his new album Dawn FM in partnership with Prime Video.
On February 24, The Weeknd tweeted "LET'S GOOOOOOOO" at the same time global news outlets were breaking the story of Russian President Vladimir Putin's invasion of Ukraine. Fans were stunned as it seemed The Weeknd was excited about a war beginning.
This brought some heat to The Weeknd's camp. Although he had been promoting the Dawn FM experience for days before the poorly-timed tweet, he quickly apologized to his audience and shared prayers for safety in Ukraine.
One Twitter user noted that The Weeknd tweeted a similar "LET'S GOOOOOOO" message in March 2020 when promoting his After Hours album. The Weeknd twitter incident is a reminder to always "read the room" and review scheduled and automated content before publishing to avoid mishaps.
Check out Wrike's creative agency management software to coordinate all aspects of your projects, collaborations, and social publishing and keep your productivity up to snuff at all times!