When it comes to understanding the key aspects of business operations, yo—z;soidfj of;z8srfguhnzzzzzzzzzzzzzzzzzzzzzzzz
Oh! Sorry, I just fell asleep on my keyboard. The topic of operations management doesn't exactly get your adrenaline pumping. After all, who wants to spend their days thinking about production lines and systematic efficiency?
But it turns out this seemingly-dull profession is not only more dynamic than it seems, it's also the key to a successful business—and having more time in your workday for the stuff that truly interests you.
"What's the most efficient, cost-effective way to deliver our goods and services?" This is the question that operations managers seek to answer—hence the importance of operations management to business success.
Operations managers solve the puzzle of how work gets done: uncovering the biggest bottlenecks, fine-tuning processes to save time, fixing their team's most persistent frustrations. They balance costs with revenue to achieve higher operating profits (and who doesn't like bigger profit margins?).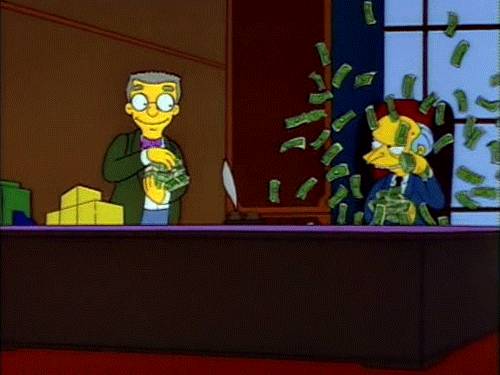 Now you know what operations management is all about, you're probably curious about the specifics of an operations manager's role and responsibilities. What does their daily routine look like?
Here is an example of a typical operations manager job description:
An operations manager oversees the delivery of goods and/or services. They evaluate current and proposed systems and procedures, recommend changes when necessary, and oversee the implementation of new processes. Operations managers lead and direct the work of others, and typically report to a senior manager or head of department.
A typical day in the life of an operations manager can involve meeting with department managers, reviewing staff performance reports and presenting findings to executives, researching and training team members on new tools to improve efficiency, and managing quality assurance programs.
Ultimately, an operations manager's responsibilities boil down to this: make sure the organization is running as efficiently as it possibly can, while fulfilling customer and client expectations.
The median annual salary for an operations manager in the US is currently $90,735. Granted, that figure changes based on location, educational background, years of experience, and various other factors.
The good news for operations managers extends beyond the high pay, however. It's a field with relatively high job security and demand. Plus, all kinds of industries need talented operations managers, which means you can have a varied career working in retail, transportation, technology, healthcare… whatever field strikes your fancy.
There is no one set path to a career in operations management. Some operations managers pursue a degree in operations management, while others work their way up through the ranks from a more junior position within their company.
With that said, some management qualifications and experience are typically required. Most operations managers have a Bachelor's degree in a business related field, and many either have or are working towards a Master's degree in business administration. If you're ready to hit the books, you can find online operations management degree or certification courses online, or complete an online MBA program.
Possibly the most important qualification of a good operations manager, however, is a passion for both people and process. Because you'll be working with teammates on a daily basis to uncover ways to make their jobs run smoother, you'll need to be diplomatic and a good communicator. But you'll also need excellent creative problem solving skills, familiarity with business management and process software, and strong prioritization and organizational skills.
Further Reading on Operations Management:
The good news is, you don't need "business operations manager" in your job title to improve the way you work. Wrike makes tracking resources and pinpointing process breakdowns easy, so you can start improving your operations management right now. Start a free trial to see for yourself—all you need is an email address.