8 Ways to Use Wrike to Build Resilient Professional Service Teams
Are you ready to take this year's challenges head-on?
Business resilience is the key to successfully navigating increasing uncertainty. Discover how to streamline processes, consolidate applications, and access instant insights. Learn how Wrike can help you build a business strong enough to weather any storm.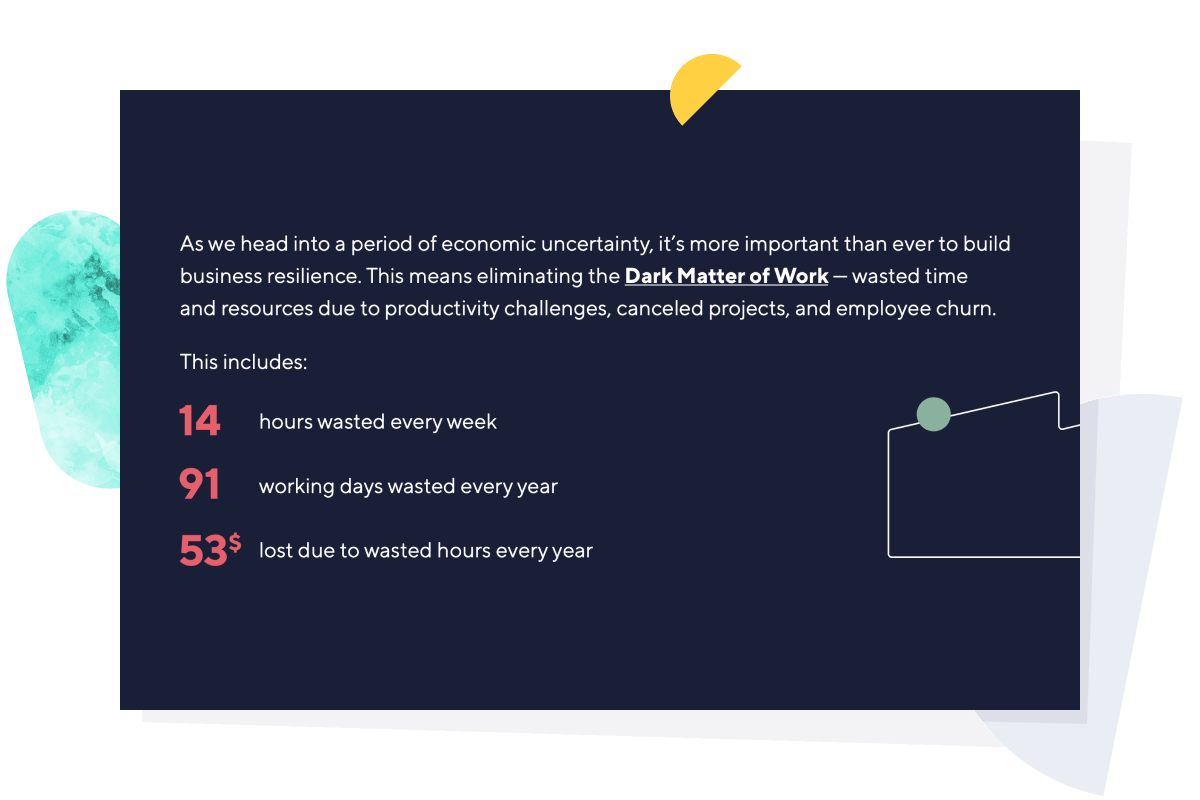 What's in the infographic
The annual cost of wasted time and resources
The solution — how to build business resilience
Eight ways you can use Wrike to strengthen your professional services team
Build business resilience with Wrike
Unpack the resources you need to set up your company for long-term success — no matter how unpredictable the environment.