Are You Ready to Empower Your Engineering Career with Wrike?
Explore junior software engineering jobs in our European offices.
Leading collaborative work management platform
Used by 20,000+ companies in 140 countries
Engineering hubs in Prague, Nicosia, and Tallinn
An opportunity for growth in an international IT company
International team of 250+ engineers
Strong engineering culture
Dynamic onboarding system
Experienced mentors
What awaits you upon joining our team?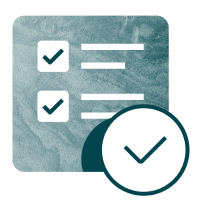 Onboarding

Onboarding in Wrike is a sequence of immersion stages every newcomer goes through:
Product and company culture
Processes and Scrum teams
Technologies of a specific area
Related areas: how the deployment works, how the test automation process works, how to work with localization, etc.
Mentor

It is normal to feel doubt and uncertainty at first. You won't be left alone. You will be assigned a Wrike mentor who will help you succeed in your tasks and grow professionally at your new position. Mentors are experienced developers (tech lead/team lead) and are there to help you.
During regular 1:1 meetings, your mentor will provide feedback, identify points of growth, help set the right vector of development and analyze complex cases. You can ask your mentor questions or arrange a meeting at any time. Your interaction with your mentor will continue as you grow into a middle-engineer and beyond. The only change will be the tasks you and your mentor discuss.

Tasks

The typical process of task completion looks like this:
Discuss the task with your mentor. Clarify the requirements and formulate the problem that you are trying to solve.
Discuss the implementation plan and the architectural aspects of the task.
This is the coding stage. Implement the business logic, conduct tests, and create environment configurations, if required.
This is the code review stage. You'll receive feedback on your task from the lead. Implement any edits you have agreed on.
Assist QA in the testing stage if it is required.
The task now goes to production. In most cases, QA will handle it, but they may need some help from the task owner.
Team and processes

Along with highly qualified engineers, you will work in a cross-functional product or technical team on real-world problems. We see junior specialists as full-fledged team members who are involved in all processes and participate in decision-making. We follow Scrum methodology and have a full set of Scrum events. As a full-fledged team member, you are expected to participate in all of them.

Engineering is at the heart of everything we do
Here's what our developers like about working at Wrike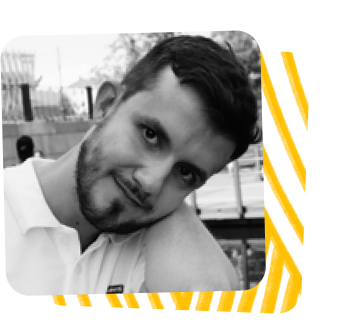 Daniil, Middle Software Developer in Test, 3 years at Wrike
"Before joining Wrike, I got my hands on solving problems at different levels at the university and during internships, but I lacked a systematic approach and teamwork skills. The company has a well-designed onboarding system: the guys tried and prepared a lot of materials to make it easier for beginners to get acquainted with the autotest project and infrastructure.
Over the three years, I sharpened my skills on using Maven, Git, Teamcity, and GitLab, began to write cleaner and more understandable code and completed several large independent projects. I also learned how large products are developed. As part of the CI/CD process, I interacted with different development departments (Dev, QA, DevOps, SysOps), felt what it means to be responsible for your scope, and understood how important time management is. Working in a large company is difficult, but interesting."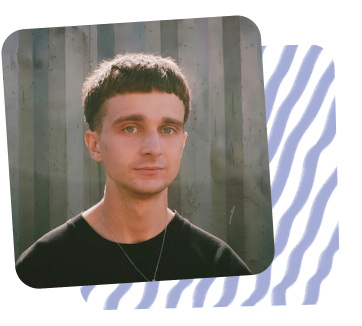 Daniil, Middle Backend Developer, 2+ years at Wrike
"You can't just sit here at Wrike and mindlessly write code. Each team member is involved in the process of creating features, so you constantly need to communicate with colleagues from different teams and departments. It boosts the ability to think outside of one's competence.
I joined the company as a junior and grew to a middle in a year. That's where my lead helped me: we held regular meetings, and together, we made a personal development plan for the skills that I need to develop, and found formal criteria for their validation. I'm currently working on "Platform" — an architectural solution that other Wrike teams are using to develop new functionality faster and cheaper while maintaining consistency between different parts of the product."

Valentina, Middle+ Frontend Developer, 1.5+ years at Wrike

"When I came to Wrike as an intern, I was surprised to see all the guys treating me as a full-fledged, important employee. They were always happy to answer my questions. Introduction to workflows at Wrike is smooth: no one expects you to jump straight into work tasks. During the first few weeks, I studied the processes of the company, the stack, did tasks and regularly discussed them with the mentor.
Now, I am a middle developer: I work in an internal team, combining the roles of an engineer and a Scrum master. I organize frontend knowledge sharing and have already been the host of the DartUP conference twice."

Daniil, Middle QA Automation Engineer, 2 years at Wrike

"My mentor paid a lot of attention to the quality of the work done. We talked a lot about architecture and teamwork. Every decision I made went through a mentor: it helped me understand what to do in each case. In two years at Wrike, thanks to an excellent team, I have grown to middle engineer. In addition to the current tasks of writing tests and maintaining coverage, I solve interesting technical problems in CI, work on the architecture of the autotest project, can fix the front-end code, test something with my hands like Manual QA, or write a technical article."

Combat missions

Newcomers at Wrike get to work on real projects and deal with increments that affect the product. Tasks depend on which team you'll be working with: from developing new functionality and integration tools to internal features, new visual components and architectural services.

Wrike's engineering culture

As developers, we appreciate the desire to deal with a problem, to understand the reasons behind decisions, and to always do better. We believe that only an engineer who fully understands the needs of the business can work out, plan, and implement a feature in the best possible way.

Working in a cross-functional team

From your first day, you will start working with a product or technical team, and will interact daily with other developers, product managers, QA, DevOps and SysOps engineers and participate in all Scrum meetings.

Hard and soft skills development

Together with the manager, you'll draw up a personal development plan. This will help you understand the areas in which you need to grow both technically and socially (how well do you communicate/negotiate with other specialists on your and other teams).