How to save your design team 275 hours of work every week
Top tips for design team leaders from David Mekerishvili, Senior Design Director at Wrike.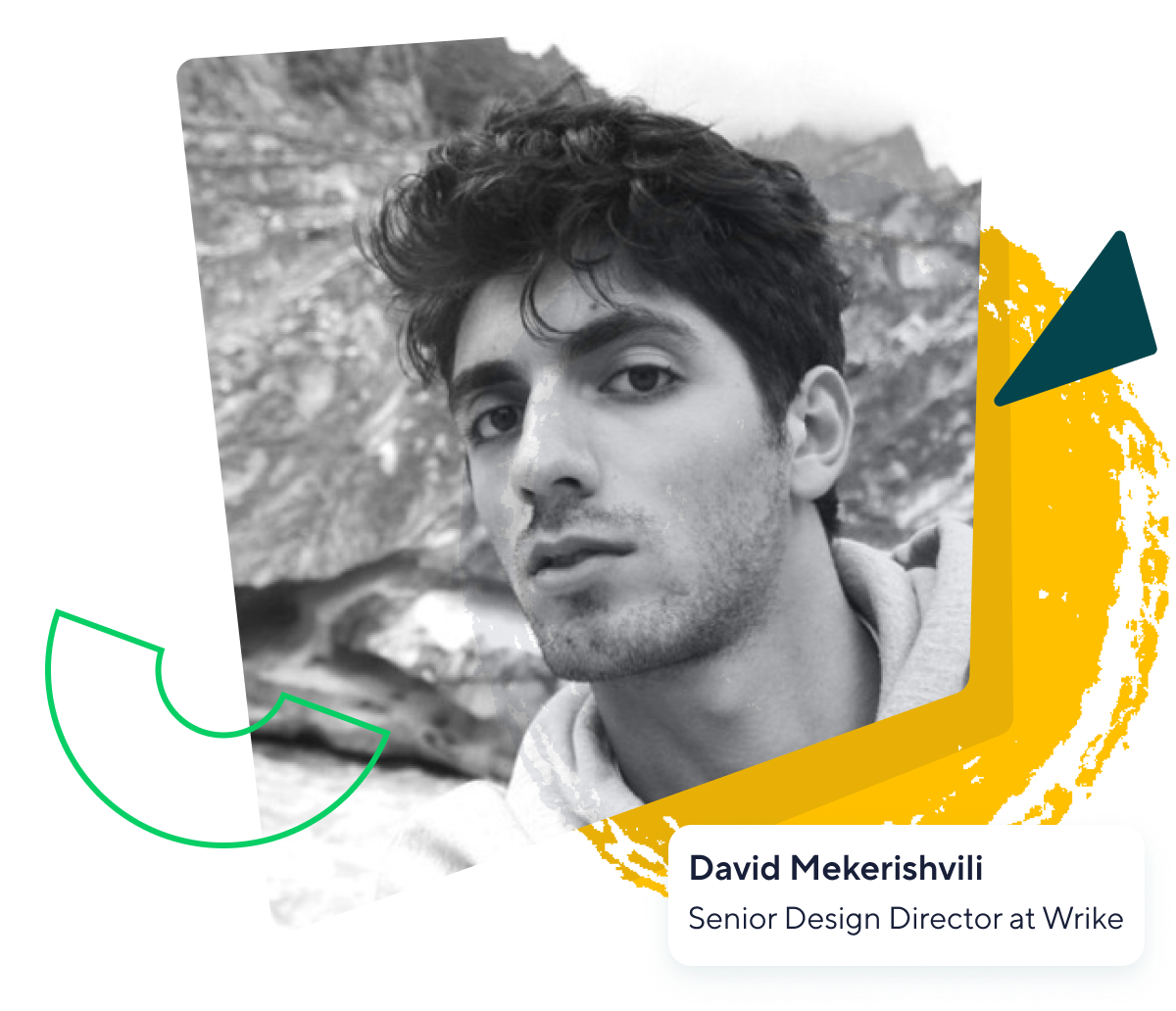 People on David's team:
24 designers across 4 departments
Number of tasks per week:
15 per designer
Average time spent on tasks:
Just over 3.5 hours (including briefing calls and reviews with both team and stakeholders)
The beginning
Interviewer: How did you feel when you started at Wrike?
David: To be honest, I was confused with a lot of stress. There was no formal workflow. Tasks were coming in like a waterfall. I couldn't prioritize. I was trying to take control of every task. I had no idea who was going to do what next or who was available. We were missing deadlines. At the same time, we couldn't set up proper deadlines for the stakeholder, as we couldn't evaluate how much time tasks should take.
I: What were your first steps toward improvement?
D: First of all, I talked with stakeholders from many different departments. I realized that they all work differently, from planning to deadlines. For example, product teams may use Scrum or work without formal processes.
I: Did you choose any particular system for the team?
D: I thought about Scrum, but our tasks have many iterations and lots of reviews, so it's hard to complete tasks in sprints. I ended up using a variation of Kanban with strict planning periods.
From problem to actions
I: What did you start with?
D: It all starts from the workflow. I analyzed a few of our typical tasks and created a workflow using Wrike custom workflows, taking steps to formalize the process.
All team members now use this workflow for their creative tasks.
I: Looks long and complicated…
D: Yep, but this is actually what the design process looks like. "Accepted" sends a notification to the stakeholder that the designer reviewed the task and has the information required for work to start. "Completed" automatically removes the task from the designer's dashboard and moves it to the Archive.
Strict time frames
I: What was next?
D: I divided all the work by time — current week (immediate), next week, next two weeks, and backlog. I then created the relevant folders in Wrike.
Chaos starts with… the stakeholder
I: Did you organize these folders yourself?
D: This is the next step. Our stakeholders dictate it.
I: How?
D: I realized that chaos starts with the stakeholders. They don't know what they want and we have to educate them.
I created a creative request form, which is the only way we accept work requests. In the form, stakeholders specify crucial details and set a deadline out of three options: this week, next week, and the next two weeks.
They also specify the team they need: web design or graphic and motion design. Depending on the task, Wrike auto assigns it to the relevant designer or design area.
Big brother is watching you
I: How is the work distributed among the designers?
D: Previously, all tasks were assigned chaotically. Stakeholders created requests for the one designer they knew or assigned them to me. This caused some designers to be overloaded with work while others had a lot of free time. I realized I needed to be able to easily delegate a task to someone else.
Now we are using dashboards. The senior designers and I can see a list of tasks and deadlines for every designer. Seniors distribute the tasks to the team members. I monitor the dashboard and make changes if needed.
I: How do you monitor the progress and results?
D: I review the dashboard daily. Plus, as I said before, we have auto-assignments if there are any problems.
Review your work
D: At the end of every week, we have a retrospective with the senior designers.
We use the table view for this so we can see tasks organized by sub-team. We assign sizes to each task — XS, S, M, L, and XL — to classify its complexity. These sizes depend on the potential R&D needs and the stakeholder. Factors like the time difference between our Czech Republic and US teams or the job level make approvals much more complicated.
This gives us amazing visibility to set realistic expectations and plan complicated tasks, such as a website redesign. We know that this task consists of many smaller tasks, and we know how much time each task usually takes, so we can summarize and give a realistic estimation.
Is there a place for creativity?
I: Sounds great, but where is the creativity? It looks like an assembly line with routine tasks.
D: At first glance, yes. However, both our team and stakeholders have noticed that the quality of the design has improved substantially.
I: How so?
D: When you analyze your previous work, you can better understand what to do next.
Wrike lets you organize and make sense of your creative work
David used Wrike to propel his design team forward.
Request Forms
David created a custom request form for proposed projects. This form must be completed before his team tackles any department request.
Automation
Tasks are set up to be auto-assigned to a senior designer or David to be distributed amongst the team quickly.
Dashboards
Using Wrike's dashboards, David was able to create his own hybrid version of the Kanban methodology. This lets him and the senior designers oversee every designer's workload.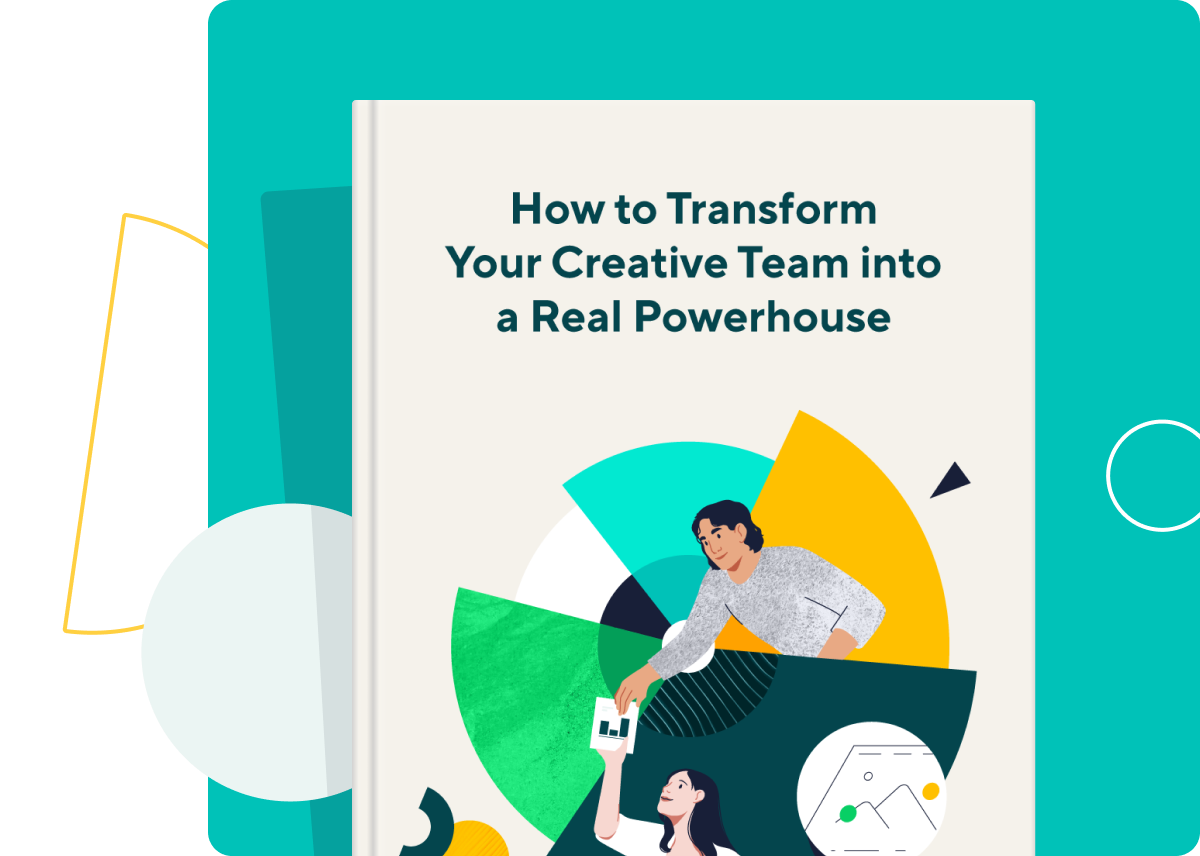 Like David's story? We have more!
Drawing on our experiences and those of our customers, we detail the root causes of failures in creative production in our free eBook, "How to Transform Your Creative Team Into a Real Powerhouse."
Get Free eBook
David isn't the only one benefiting from this smart creative management
If we didn't have Wrike, I cannot imagine how we would have managed to rollout the new website redesign. If we had to coordinate through email, it would have been incredibly painful.
Ricard Martín Sol, Group Digital Systems Manager
Take control and get more work done
Try Wrike for Creative Teams today for free!