Headquarters
Treviso, Italy
Why Wrike
Selected Wrike because it offered a comprehensive set of capabilities, including project management, custom workflows, reporting, and planning power
Feature Highlights
Project and My To-do Pages, Custom Request Forms, Real-Time Reports
De'Longhi is an industry leader in small domestic appliances. The Italian company operates directly in 42 markets in addition to working with other distributors across the rest of the world. Founded in 1974 in Treviso, Italy by the de' Longhi family, the company was historically a major producer of portable heaters and air conditioners. The company has expanded to include nearly every category of small domestic appliances in coffee, food preparation and cooking, as well as household cleaning and ironing segments. The digital team sits in the Trade Marketing and Communication department and supports the De'Longhi Group's three main brands: De'Longhi, Kenwood, and Braun. The team is responsible for implementing the global digital strategy.
Their story
An excess of communications and need for streamlined processes led De'Longhi to seek a solution.
The De'Longhi Group is synonymous with making consumers' lives easier and more convenient by meeting a wide range of domestic requirements: whether it's heating and cooling your home, cooking your meals, brewing coffee, or steaming your suit. However, when it came to executing a digital strategy and redesigning Braun's website, Group Digital Systems Manager, Ricard Martín Sol, realized that they needed to be more agile. They simply didn't have time for back and forth communications, weekly follow-ups, or manually sending the latest timelines. "I hit a wall," Martín Sol remembers, "it became clear that I was spending too much time on just managing communications."
Processes must be flawless in a company that values quality and operates directly in 42 markets, in addition to having distributors all over the world. Retail sectors are undergoing a transformation due to the rise of e-commerce. In order to leverage technology and evolve customer interactions, teams across Europe and Nepal needed to be aligned and communicate in a transparent and effective manner. "Engaging in parallel with so many different countries, they move at different velocities, so one country could have 80% of the project completed, while another could have just 20% completed. We needed something that could track all this as part of our master project," says Martín Sol.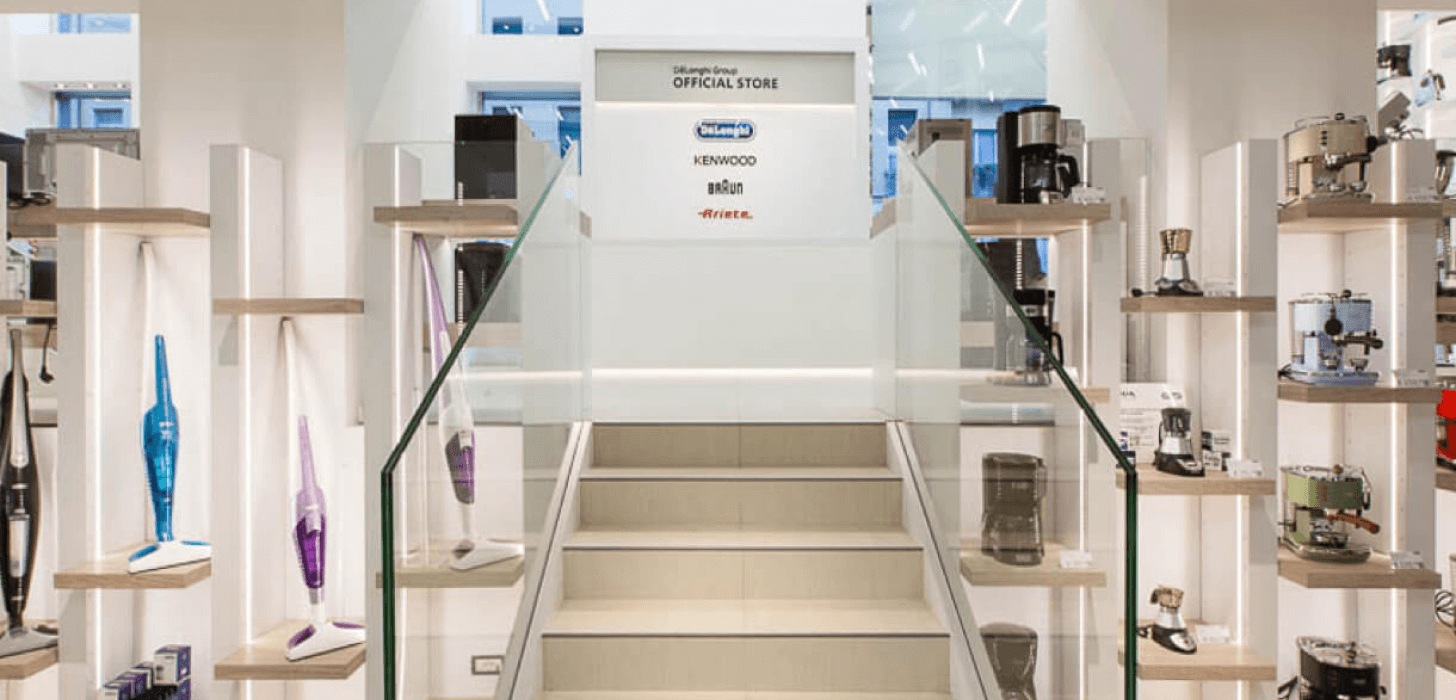 In addition to requiring a method to manage complex projects, the De'Longhi Group was in need of a process for managing requests. "Requests came via email, from chats and via phone, De'Longhi was not channeled in the correct manner and were not being received by the correct people who would be carrying it out. We spent way too much time on reassigning the relevant issue to the right people," says Martín Sol.
It was clear that effective workflows needed to be put in place because they were not just working across a digital team, they were working across brands and across different markets. On top of this, the team was working via both documents and spreadsheets. According to Martín Sol, "Prioritization was impossible, as was keeping track of what my team in the UK was working on." In addition to tightening up processes already in place,Martín Sol believed that many of the manual processes could be automated, decreasing the time spent on monotonous and administrative work. De'Longhi evaluated other work management systems but none alleviated the problems the team were experiencing.
De'Longhi selected Wrike because it offered a comprehensive set of capabilities, including project management, custom workflows, reporting, and planning power. Martín Sol recalls, "when I started trialing Wrike, I realized it had other capabilities that were hugely useful to our work."
The company embarked on a tactically phased roll out. The success of this, and the enthusiasm by team members around the project, resulted in an extension of the tool to the rest of the organization. They added additional brands as well as the third-party agency they work with. Today, The De'Longhi Group uses Wrike to centralize project management across global teams, increasing project visibility and reducing costs.
If we didn't have Wrike, I cannot imagine how we would have managed to rollout the new website redesign. If we had to coordinate through email, it would have been incredibly painful.
Ricard Martín Sol, Group Digital Systems Manager
Their victory
De'Longhi used Wrike to achieve operational excellence on a global project.
Today, the majority of all digital work at The De'Longhi Group is run through Wrike. Wrike's capabilities have helped The De'Longhi Group adopt a more agile digital strategy and assisted them in the massive undertaking of redesigning the Kenwood and De'Longhi website. The tool has enabled the achievement of operational excellence while the team works to overcome the challenges that faces many digital teams today: globally scaling large projects.
Better alignment for a geographically divided team
With Martín Sol based in Italy, and the team based across the globe catering to different brands' needs in different markets, it was imperative that communication was efficient and effective. For all the issues and requests from individual markets, Wrike became as a single source of truth where the team could easily coordinate with their third-party agency and have access to all the information they needed.
Creating a project template and duplicating it in Wrike proved invaluable for De'Longhi when attempting to localize the website for individual countries. "Templates permit us to work in parallel with the mountain of requests that you could never cope with if you weren't using a tool like Wrike,"Martín Sol says.
Greater prioritization of work
Before Wrike, the team had no method to track projects in a centralized location. As a result of the implementation of Wrike, team members can access information, resources, and tasks immediately and know exactly what is on their to-do list every day. "Wrike means I can actually manage and contain all of the noise as well as isolate time each day to just doing tasks that are really important and urgent."
The use of custom dashboards and timelines mean team members can quickly assess what they should work on first. Projects are managed in a more effective way, so people now receive warning about what's incoming and what's important. "Our central team is small, and we've gained a lot of time, which means we're able to take on more work."
Reduction in email
The initial, time-consuming discovery phase of back-and-forth emails and meetings has been replaced by a more efficient request form process where project goals and objectives are outlined in a custom form. "Request forms with the auto-assign function have reduced a lot of unnecessary noise for us."
When a request is made, it means there is less discussion or things falling through the cracks. It also means those who should be included in the conversation are. De'Longhi's third-party agency has been added as external users in Wrike, and given that all the information is centralized, team members no longer need to spend time poring over old email threads to find campaign details.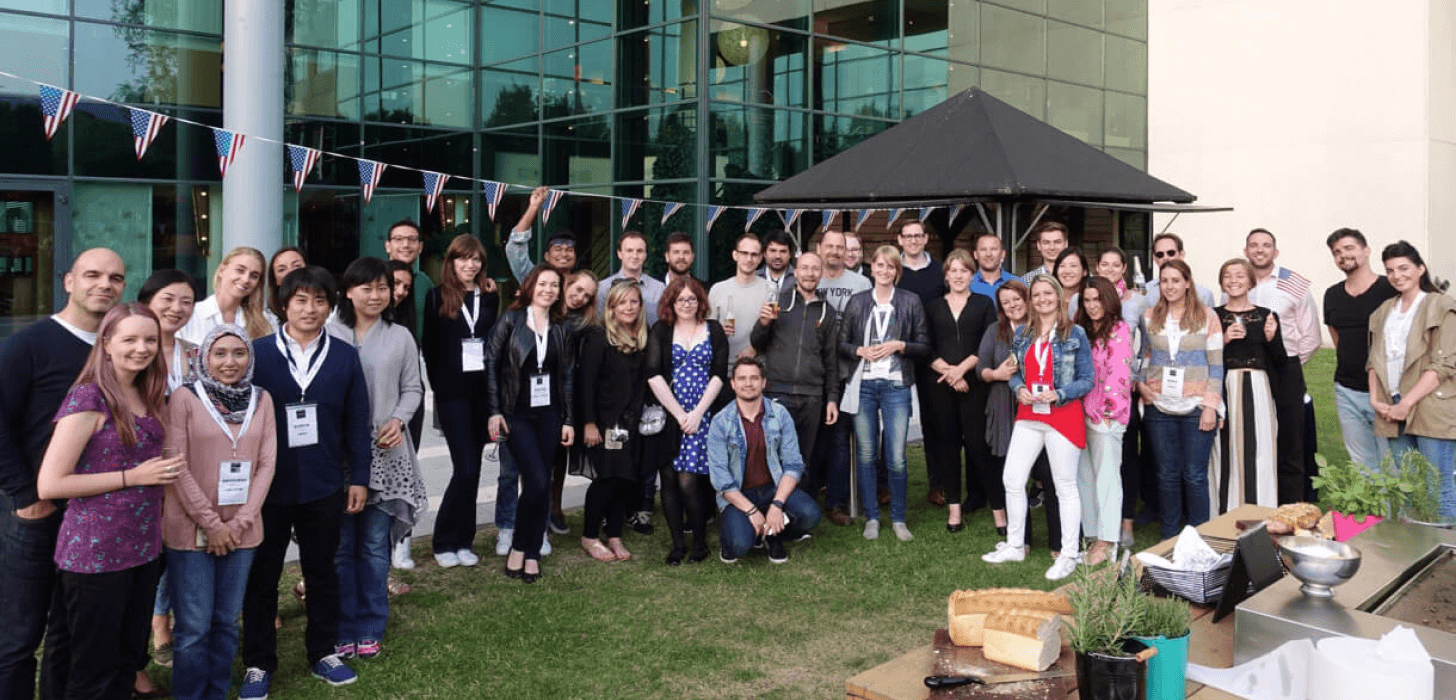 Scaled workflows & custom fields improve accountability
De'Longhi developed custom workflows to ensure efficiency and automate as much of the process as possible. Wrike's workflow creation facilitated flexibility and ensures accountability. Martín Sol developed custom fields to track his peers' satisfaction with their agency. It tracks closed tickets and then allows his peers to rank their perception of the agency's work. "At the end of the day, they're an agency and we need to track and review how the work is progressing. It's a really cool way we've found to use Wrike." This use of data and analytics in their process and operations provided an extra layer of visibility.
All this contributes to a really defined process while enabling governance and precision. "Now, we are ensuring the right workflow and governance in our work. This was not happening in the past. We can now be much more precise in following processes." These workflows that proved so successful for the Braun redesign have been replicated and implemented in the ongoing redevelopment of the company's other brands' websites.
Adoption expansion beyond the digital team
The success of The De'Longhi Group's Digital Department using Wrike to manage projects and other operational tasks, including request queues and reporting, has led to the adoption of the work management solution by other teams. Now all the team's information is in Wrike updated in real time and easily distributed through reports. "As a whole, we have a lot of people using the program throughout the company which is extremely helpful."
Their superpowers
Project & my to-do pages
Wrike projects enabled the De'Longhi Group to organize, manage, and report on work around the website redesign and rollouts. Projects allowed the team to track status and due dates on a global level, as well as to duplicate each project for each individual market. The use of My To-do Pages meant that team members were clear on their assignments and responsibilities and could prioritize work more effectively.
Custom request forms
De'Longhi uses custom request forms with the auto-assign feature to manage things like support requests, campaign briefs, YouTube video requests, and e-commerce requests of the digital team. The function has lead to more accuracy, far less admin time, and fewer emails sent manually assigning tasks to the right person.
Real-time reports
Wrike's reporting capabilities provide De'Longhi's team with real-time updates about project deliverables and status. Easily customized dashboards show what tasks team members are expected to complete that day, during that week, and into future weeks, helping prioritize jobs so team members can be more efficient each day.
Find out how Wrike can help your business