When it comes to helping teams work better together, Wrike and Slack have a lot in common. Wrike makes your team more productive by enabling them to manage all their work in a single place, giving them greater access to information and increased visibility into the status of work. And Slack provides similar benefits for communications: by removing silos and organizing conversations, Slack ensures that everyone on your team has a transparent view of all that's going on.
And now, with the new Wrike app for Slack, you can bring the two together. By enabling teams to quickly get work into Wrike and collaborate more effectively on Wrike projects right in Slack, you can ensure that your team's productivity keeps up with their conversations.
Capture Work Quickly with Dialogs
In addition to centralizing your conversations, Slack also enables teams to communicate without friction, at the speed of now. However, with this increased velocity, work can emerge quickly and risk being overlooked or left behind. So, the quicker and easier you can capture it, the better. And today Slack is launching a feature which will, as part of our new Slack integration, help you do just that.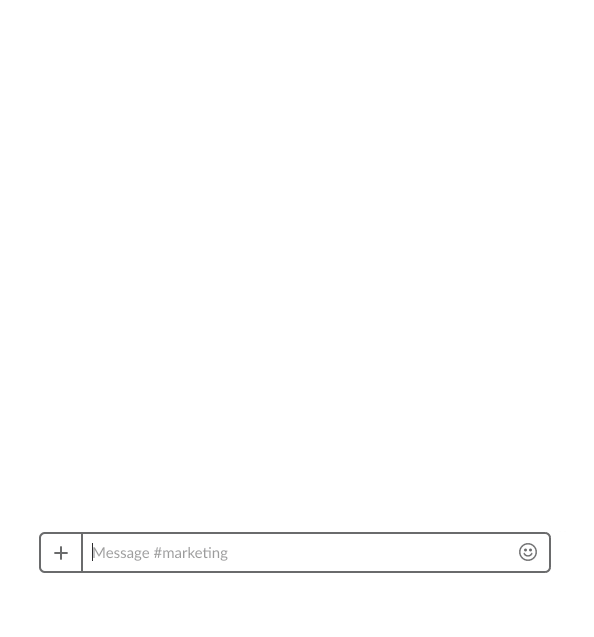 Slack's new Dialogs feature extends the potential workflows that can happen in Slack by enabling users to send multiple pieces of information to an app outside the Slack channel context, in a single popup dialog box. To accomplish this prior to dialogs, users would need to go to another browser window or engage in multiple back-and-forth interactions with an app in Slack.
By using dialogs for task creation, the Wrike app for Slack enables you to quickly and easily record all the information you need to capture work and get it into Wrike, allowing you to stay in Slack and get right back to the conversation.
Collaborate Better on Work in Slack
Because of the increased access to conversations and real-time nature of chats, teams that use Slack can come to expect to learn of all new developments immediately. And with the Wrike app for Slack you can ensure that everyone on your team stays informed as work progresses in Wrike. By having notifications sent to Slack, your entire team can immediately see what's going on in Wrike and quickly respond to changes as they happen.
And, although permalinks are a great way to quickly find specific tasks in Wrike, when posted to Slack conversations it can be challenging for your team to easily see which tasks are being shared. By instead using the Wrike app for Slack to show previews of task links in chats, your team can view task details without having to switch over to Wrike.
What You Can Do With the Wrike App for Slack
With the Wrike app for Slack you can:
Create new tasks to quickly get work into Wrike, where it can be better managed, tracked, and reported on. Use the slash command /wriketask in Slack to open a popup dialog box to easily enter task details.
Immediately receive notifications as work progresses in Wrike, so your team can stay informed and quickly respond to changes. You can set up notifications to be sent for any Project or Folder in Wrike.
Post task previews into conversations to make it easier to collaborate on Wrike projects while staying in Slack. To show previews, invite the Wrike app to a Slack channel or use the slash command /wrikepreview.
Start Using Wrike's Slack App Today!
Read more about the Wrike app for Slack. Learn more in our Help Center.