Leading Research and Review Platform Names Wrike a Winner in the 2022 TrustRadius Best Software List Awards for Enterprise, Mid-sized, and Small Business
SAN DIEGO, Calif., November 16, 2022 - Wrike, the most powerful work management platform, today announced that it earned the 2022 TrustRadius Best Software List awards across the categories of enterprise, mid-sized, and small business. To make the list, products must have more than 40 reviews from the past year and have maintained a trScore of 7.5 or higher. Wrike holds a trScore of 8.5 out of 10 based on more than 600 reviews, which highlight the platform's ease-of-use, scalability, and configurability, among other popular features.
"We are constantly evolving our product to meet the needs of today's workforce and customer feedback is an integral part of this process," says Andrew Filev, Founder and CEO, Wrike. "As economic uncertainty has put increased pressure on teams to be their most productive – in a time where productivity is historically low – we are passionate about delivering a solution that allows them to focus on their most impactful work. We are proud to be recognized as a leader by a reputable review platform like TrustRadius and grateful for the resource it provides to better understand the needs of our customers."
TrustRadius earns 17.8 million impressions a month on category-level market-specific searches. The first-annual TrustRadius Best Software List provides B2B software buyers with important product information for their business' market size and needs. This list was created to identify the best products for each market size based on user feedback. Winning products demonstrate a commitment to transparency and user satisfaction.
"Wrike was selected for the 2022 Best Software List as best suited for enterprise, mid-sized, and small businesses," said Megan Headley, Vice President of Research at TrustRadius. "These awards are based directly on feedback from their customers. Wrike customers across all business sizes appreciate Wrike's customization, automation, and time tracking capabilities."
Wrike has received high marks for its intuitiveness, versatility, and scalability. Notable user feedback includes:
Hear from other verified users on how much they value Wrike, and leave your own review on TrustRadius: https://www.trustradius.com/products/wrike/reviews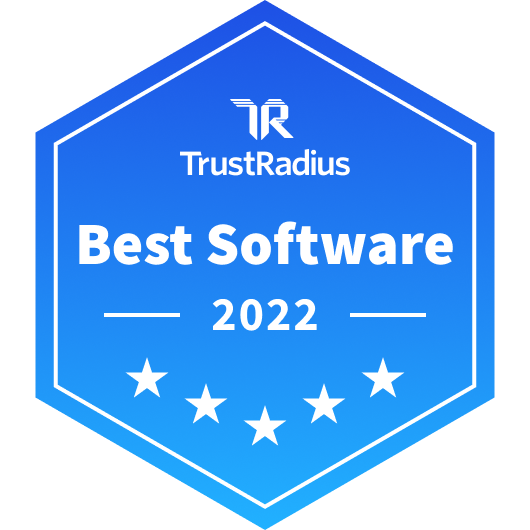 About Wrike
Wrike is the most powerful work management platform. Built for teams and organizations looking to collaborate, create, and exceed every day, Wrike brings everyone and all work into a single place to remove complexity, increase productivity, and free people up to focus on their most purposeful work. With unmatched power, versatility, and intuitiveness, Wrike is the only work management solution an organization will ever need to scale, optimize, and move fast in a competitive world. More than 20,000 happy customers power their future and come together in Wrike, including The Estée Lauder Companies, Hootsuite, Nielsen, Ogilvy, Siemens, and Tiffany & Co. Wrike is headquartered in San Diego, CA. For more information, visit www.wrike.com.