The Stress Epidemic: Employees Are Looking for a Way Out
What is workplace stress costing you?
Technology has made work more accessible than ever. But at what cost? This report explores the results of our 2018 Stress in the Workplace Survey, revealing the unsustainable effects of stress on workplace productivity and retention.
What's in the eBook
This report explores:
Workers' average stress levels

How employees are dealing with stress

The top causes of stress in the workplace

The high cost of turnover and stress-induced burnout

How to manage and lower stress in the workplace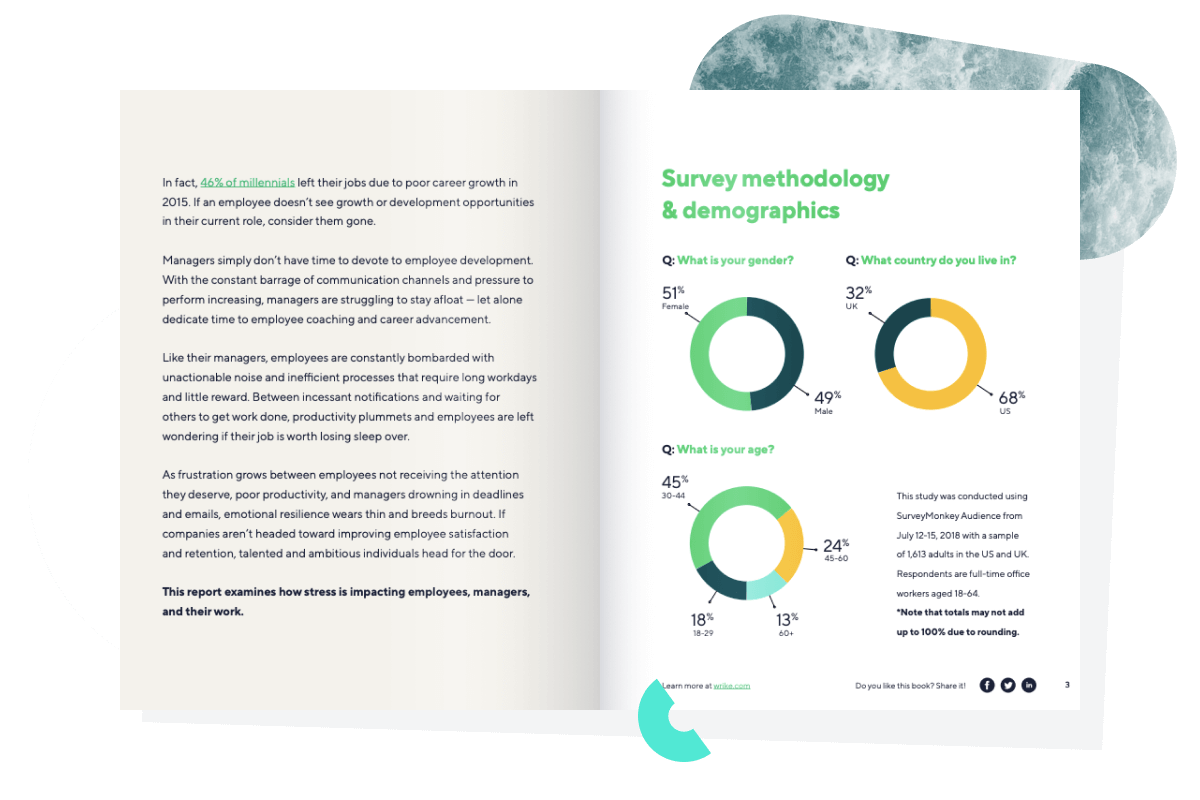 Become more productive with Wrike