11 Ways to Deliver Marketing Campaigns at Scale in Wrike
Launch and scale campaigns faster in Wrike
How can marketers optimize their workflows, launch campaigns faster, scale, and reach operational efficiency? And do it all in the midst of tighter budgets and uncertain economic times? Wrike is the answer.
Download our free eBook to learn how we make it possible.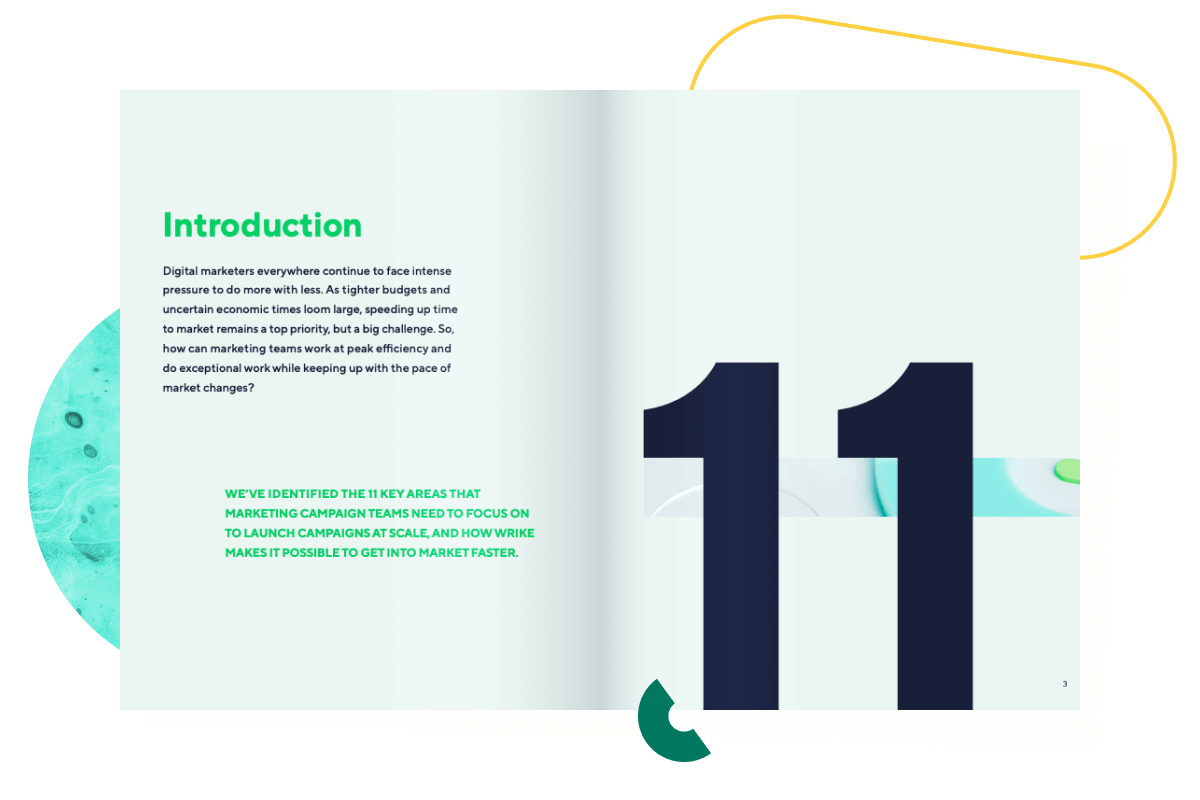 What's in the eBook
Why a connected workflow is crucial to scaling and reaching operational efficiency
The 11 key areas Wrike helps you optimize processes and streamline routine work
The list of Wrike templates that empower you to work faster and maximize productivity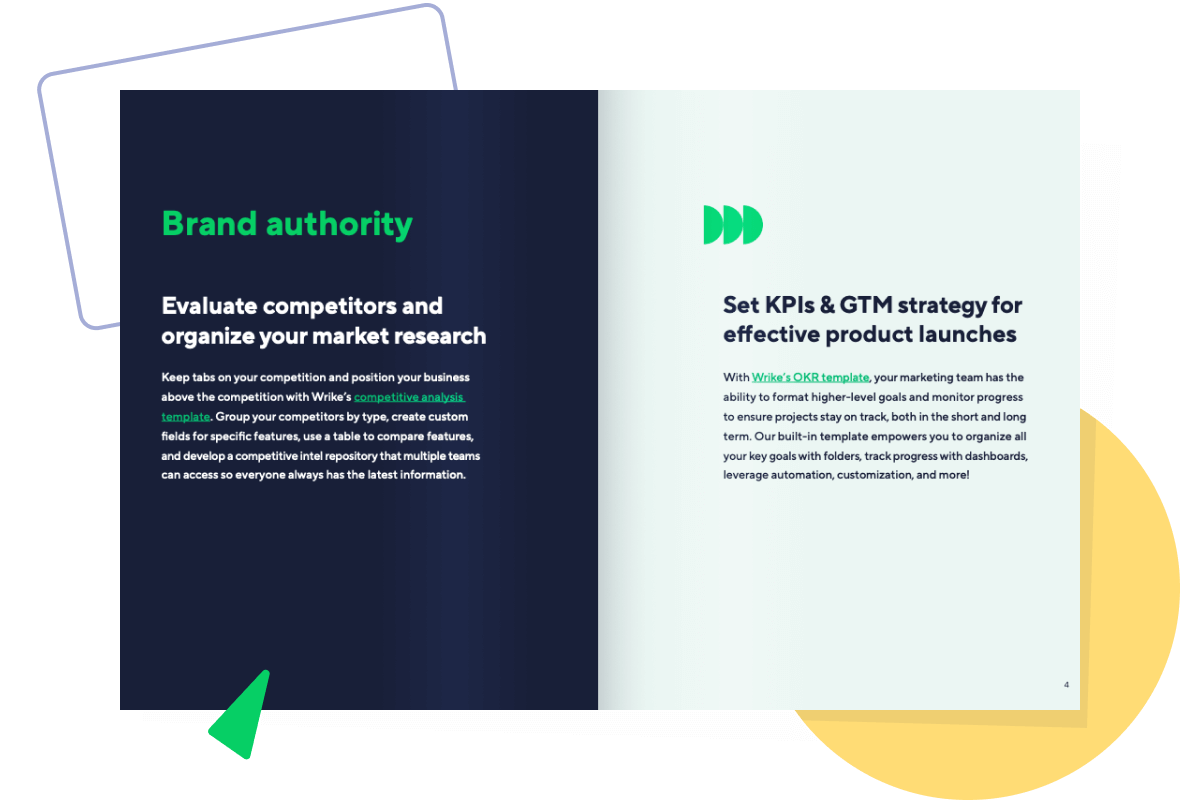 Launch faster and scale with Wrike's end-to-end work management solution
There are many reasons why we're the leader in work management. These 11 key areas prove why more digital marketers rely on us every day.