The Complete Guide to Project Profitability for Agencies
Unlock the secret to maximum profits
Discover the strategies and tools you need to achieve profitability and growth in your agency. This comprehensive guide will help you optimize your project management processes, increase your profit margin, and ensure you focus on your most valuable work.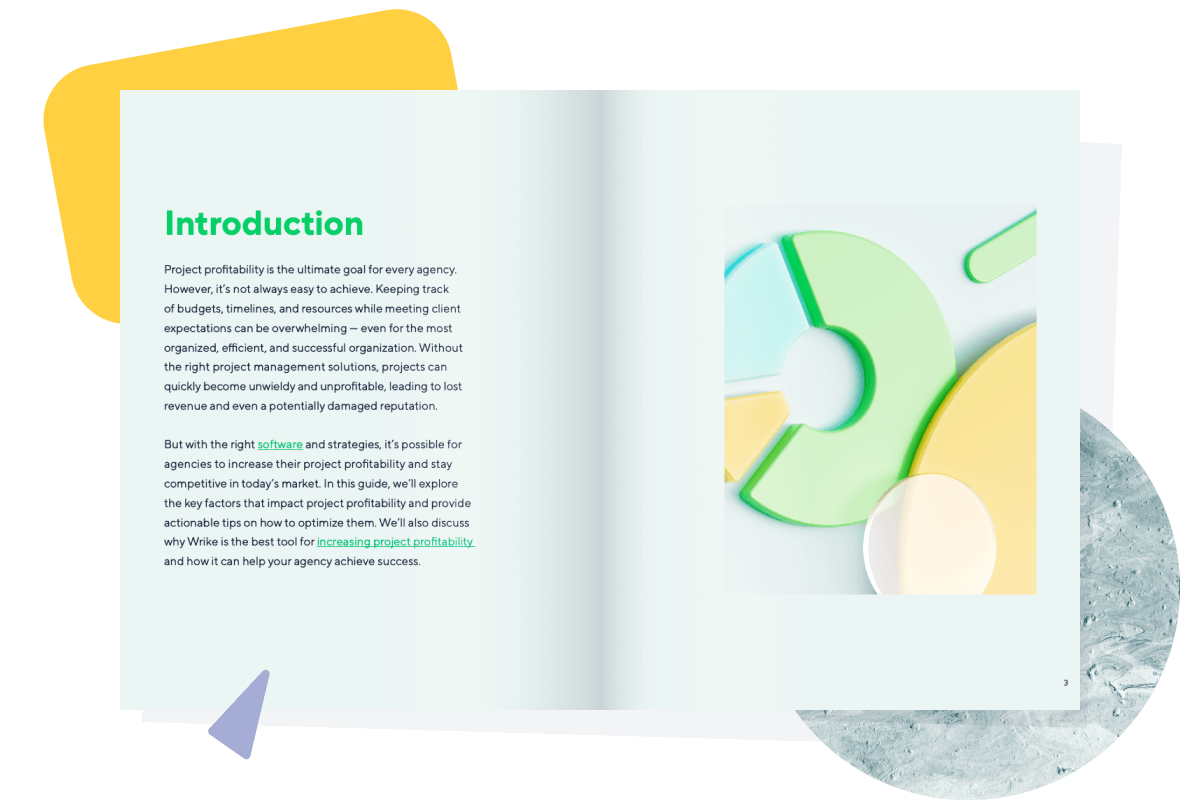 What's in the eBook
Understand what profitability means and how to measure it
Identify the most common profitability pitfalls and how to avoid them
Implement best practices for profitable resource management
Improve and increase your profit margin using top project management software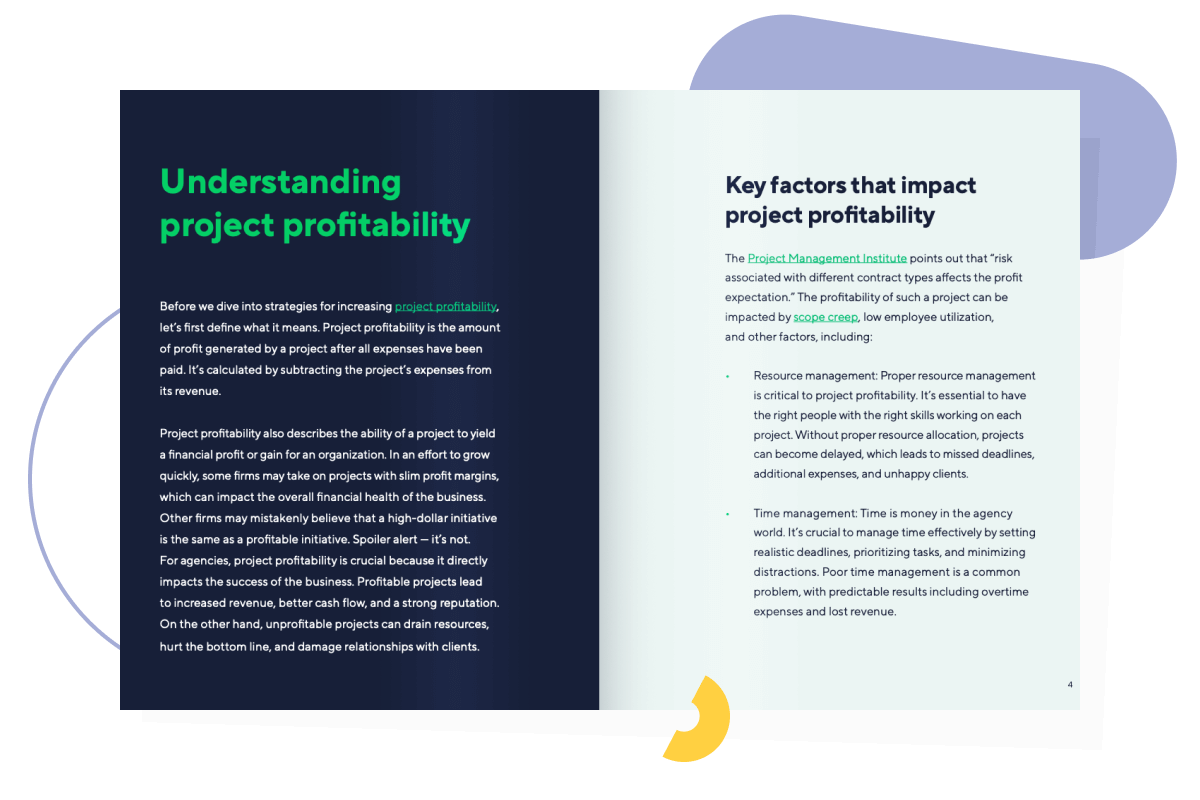 Put your team on the path to profitability with Wrike
You can't afford to miss out on the most powerful resource management platform available — the key to sky-high profits.