Empowering Teams With CWM: Solving 13 Common Pain Points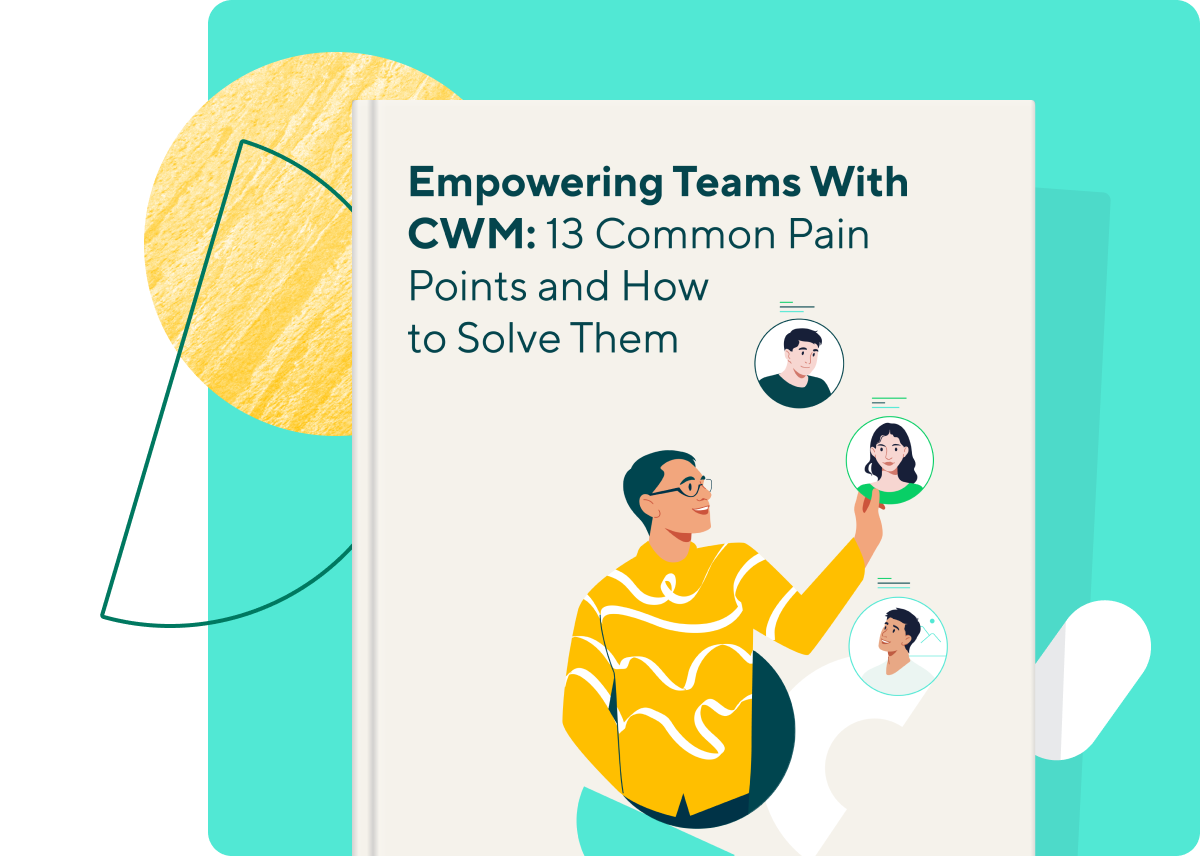 Better collaborative work starts with the right CWM software
Teams around the world are being tested — they're more distributed, adapting to new work styles, and have increased workloads. To manage all this, they're adopting collaborative work management (CWM) software. But what features have the greatest impact?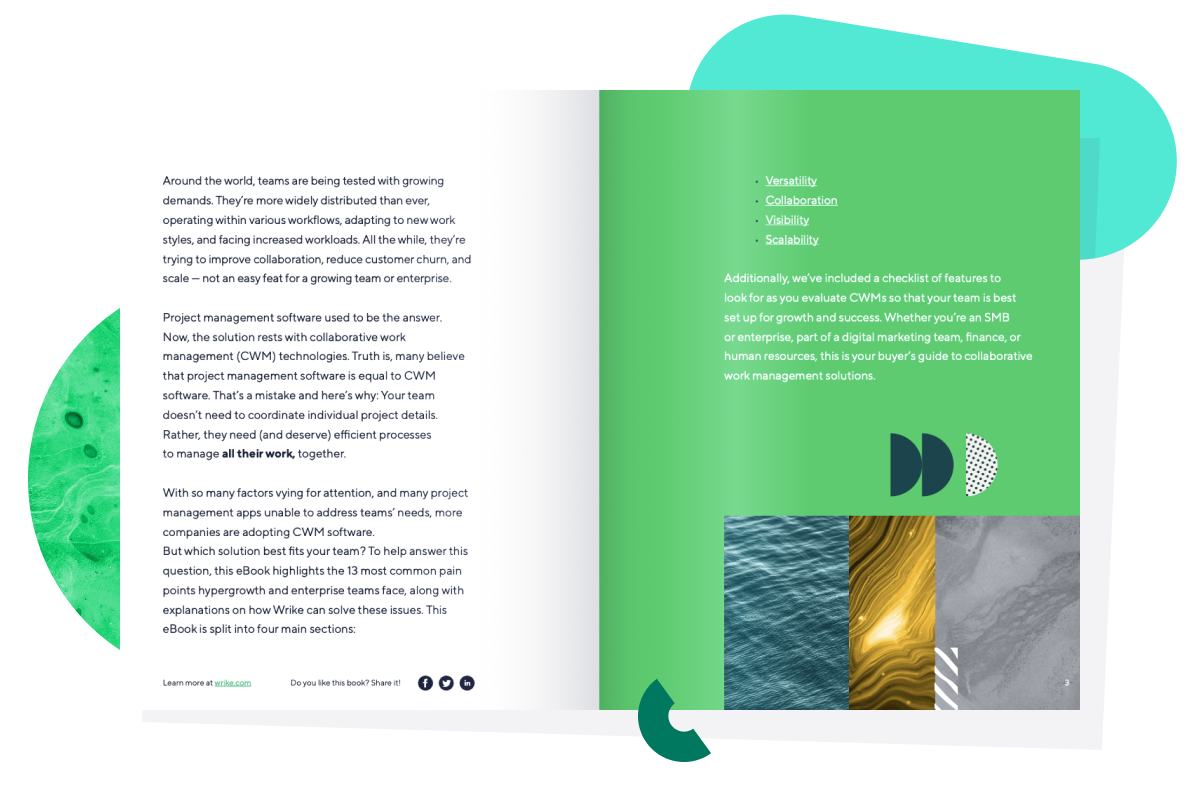 What's inside the eBook
The 4 key areas that hyper growth and enterprise teams struggle with when managing their work
A checklist of 16 features your CWM software should include
Visual examples of how Wrike solves common pain points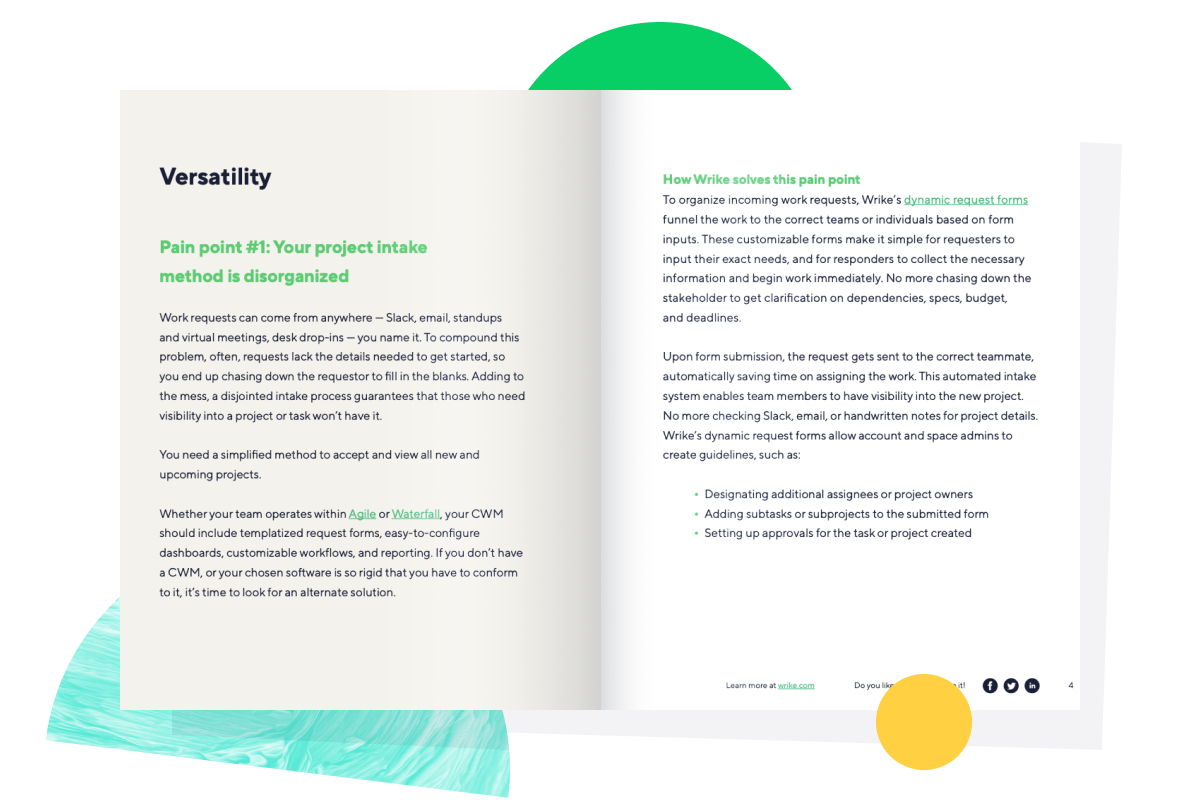 Select the best CWM for your team
Identify the 16 features your team needs to grow and outpace the competition.