Building Flexible Workplaces:
A Definitive Guide to Hybrid Work
Enable a flexible workforce with our hybrid work guide
How we work post-pandemic requires significant shifts for employees and employers. This guide takes a holistic view of the hybrid work model and how to create hybrid work policies. Our guide to hybrid work clarifies flexible work for your teams.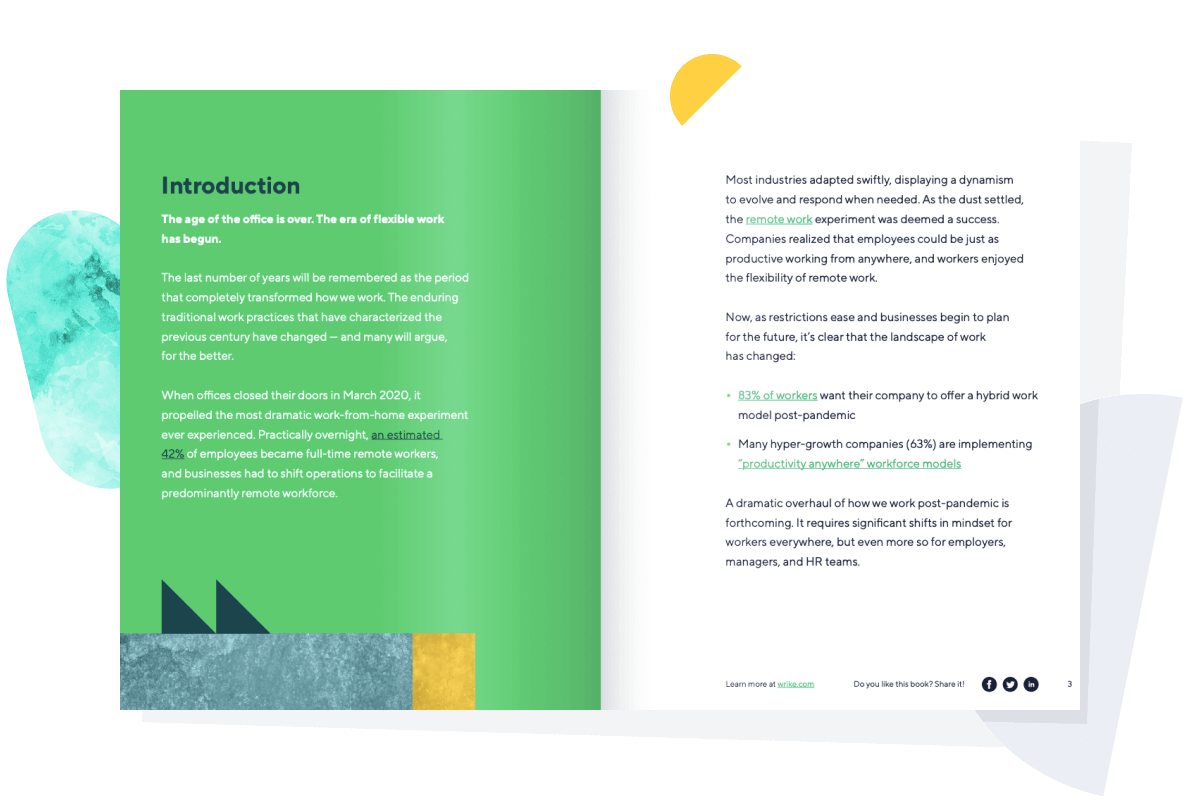 What's in the eBook
What is hybrid and why is it the future of work?

The benefits and challenges of a hybrid work model.
Practical advice on how to enact a hybrid policy.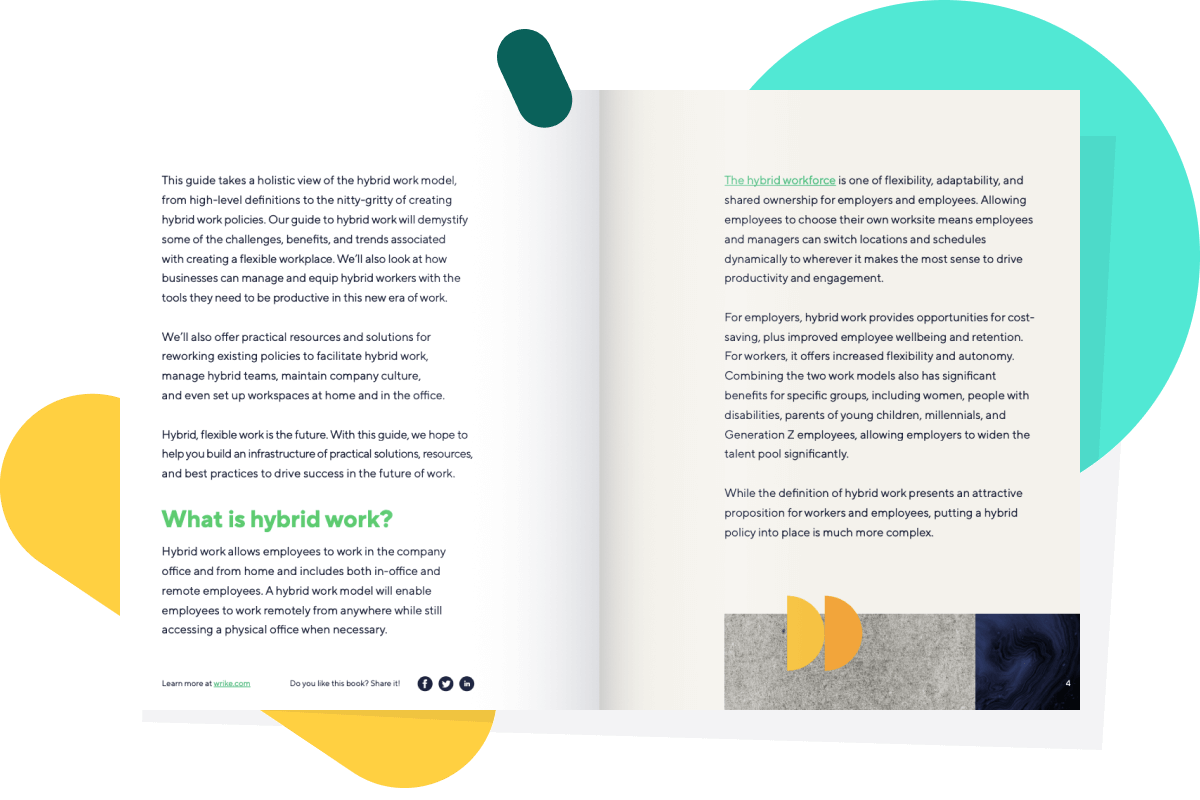 Become more productive with Wrike