Headquarters
Munich, Germany
Industry
Digital Marketing Agency
Departments Using Wrike
Company-Wide
Feature Highlights
Dashboards, @Mentions, Custom Workflows
Why Wrike
Needed a versatile work management solution that was easy to use, added transparency to projects, and could align with Agile best practices.
Top Challenges
Stuck in a Waterfall method. Lack of visibility into project status. Inability to customize task management and workflows.
Coma AG — based in Munich, Germany, coma AG, founded in 1999, has been offering solutions for all aspects of online marketing: social media strategy, creating websites, online advertising, and mobile apps marketing. Coma AG has well-known customers including companies such as Tempo, Saturn, and Franziskaner Weissbier.
Their story
Digital marketing agency, coma AG, implemented Wrike to introduce Agile methods and map out its task management
Companies need to stand out to make an impression in today's crowded digital world. Coma AG, a leading digital marketing agency based in Germany, breathes life into customer brands by providing consulting services, delivering concepts, and assisting in implementation through websites, apps, social media, etc. Besides relying on their creativity, coma AG also utilizes technical know-how. This Munich-based agency has around 40 employees, and serves well-known companies such as Tempo, Saturn, and Franziskaner Weissbier.
The agency's leaders introduced Agile methods to establish better work processes, have greater employee accountability, and implement task distribution based on the pull principle. "If instead of simply being assigned tasks, employees independently take the initiative to pull from the pool of tasks whenever their workload allows, then project implementation will be faster and more flexible," says Martin Kirmaier, Technology Director. The agency has tested various task management solutions to support these Agile processes, and Wrike stood out with its features built for team flexibility, such as dragging & dropping tasks to reorganize work. After all, employees should find using new tools intuitive and enjoyable to use.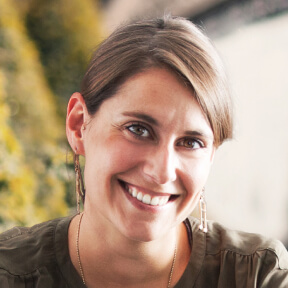 Wrike has given us enormous transparency and the ability to respond much faster to changes.
Audrey Arfeuille, Senior Project Manager
Their victory
Supported by greater transparency and more flexible cooperation, coma AG is now delivering their best results
Coma AG has been using Wrike company-wide since the end of 2015. The technical aspect of introducing the project management platform took no more than one hour per department, and various departments are now customizing Wrike to their particular needs. Obviously, recruiting uses different work processes than design or IT, and Wrike provides Custom Statuses so they can map out their unique workflows. Now, statuses such as "To Do" or "Customer Review" indicate where each task stands.
As a communication tool, Wrike has also made cross-department collaboration much easier. Prior to using Wrike, most teams were working consecutively, passing off tasks based on the Waterfall method. Now, work progress is being driven through parallel, interlocking cooperation, leading to higher-quality results.
For senior project manager Audrey Arfeuille, Wrike has been especially beneficial in providing increased transparency: "We can now clearly see who is working on which tasks. Project progress is always visible, so we can plan the next working days very well, and we encounter fewer negative surprises." Because the increased transparency provides a clear overview of tasks, subtasks, and employee workload, new work can be easily assigned to employees who have the capacity. Currently, coma AG is testing Wrike as a ticketing system for their customers, so that this closer collaboration can be extended to external partners.
It is important for us to react flexibly to the requirements of our customers. We are thoughtfully applying new ways of working to increase our flexibility, and we are carefully considering how and where new methods are useful. Thus, we offer our customers the best quality work, and remain viable for the future.
Martin Kirmaie, Technology Director
Their superpowers
Dashboards
Custom Dashboards increase the agency's visibility and alignment. They can be created with just a few clicks, and they filter tasks in real time on the basis of selected criteria. Dashboards help provide visibility into what's due today and what's overdue, and can be configured for personal needs, or shared with colleagues.
Custom Workflows
Custom Workflows with Custom Statuses in Wrike support your company's unique processes. Coma AG uses this feature to structure their work and provide clear steps for everything from approvals and applicant management to release processes and more.
@Mentions
@Mention a colleague in task comments to send an instant notification. Coma AG uses this capability to request feedback, approvals, hand off tasks, and discuss new ideas quickly without sending a slew of emails.
Find out how Wrike can help your business
Schedule some time to talk with one of our experts