Get the Features Your Team Really Needs with Wrike
Streamline your intake and control who sees your tasks.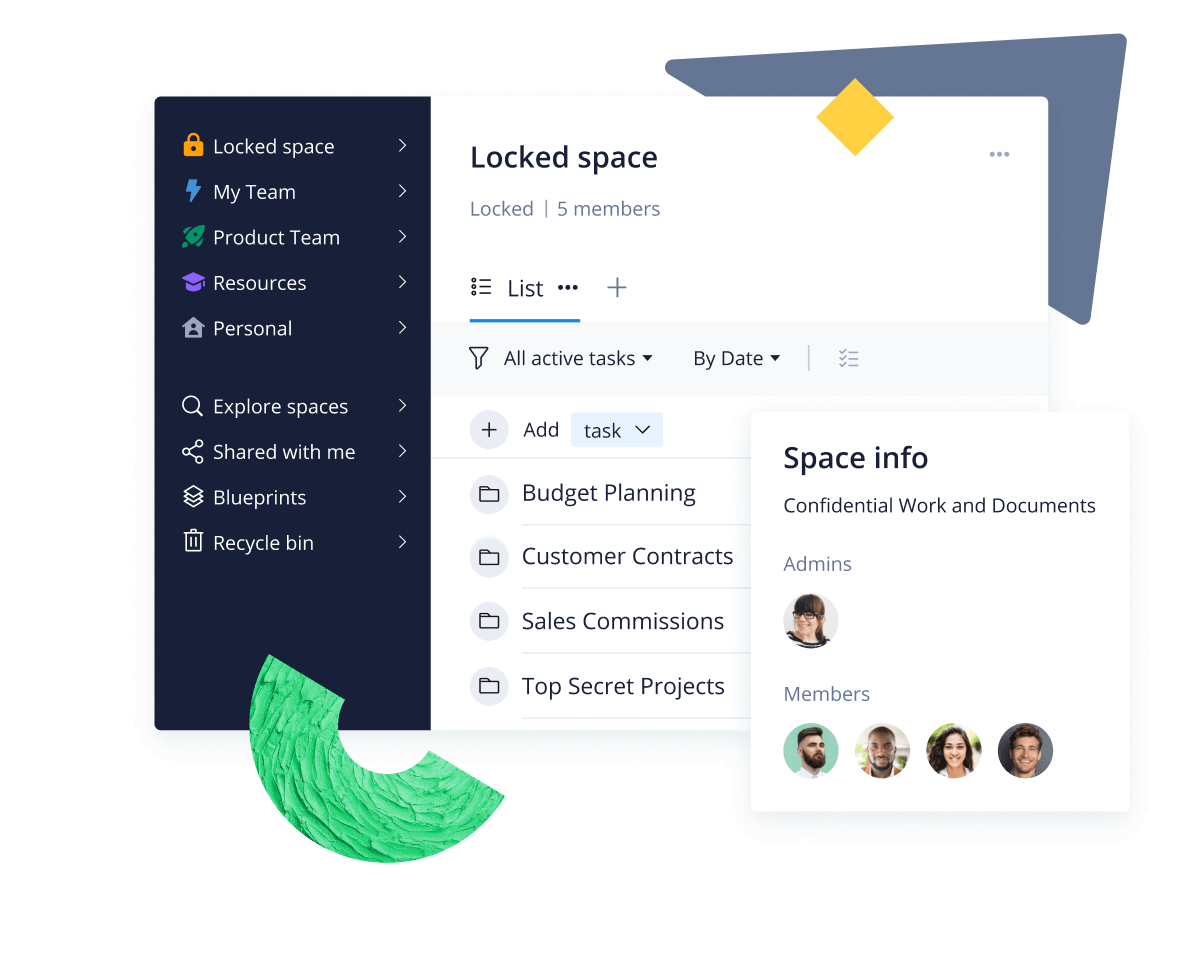 Organize your workload with easy-to-use software
Wrike's simple interface is designed to help you fine-tune to your teams' needs. Create Gantt charts in one click, build customizable dashboards, and use a simple drag-and-drop to add dependencies or to adjust when due dates change.
Simplify incoming requests with custom forms
Every team has different needs and processes, but all teams need intuitive organization. Wrike's custom-built request forms automatically gather all necessary details and files, create tasks, and assign them to the right teams.
Access over 400 tools from the one interface
Let's face it – switching between apps can completely interrupt your flow and slow your productivity. Wrike avoids this by offering 400+ integrations with the world's leading apps, allowing you to import the data you need in seconds.
Control exactly who sees your task information
It's essential that teams are able to keep sensitive information private. When you create a task in Wrike, you choose exactly who you'd like to share it with and which level of access to grant them, giving you full privacy control.
Enterprise-level security
Utilize secure single-sign-on with corporate credentials, establish role-based access, and trust in Wrike's air-tight network, physical, and application security set-up.
24/7 customer support
All accounts include our award-winning customer support, via phone, email, and chat. We also offer additional packages for help with your deployment.
Real-time collaboration
Wrike organizes all feedback, allows real-time document editing and visual proofing with Adobe integrations. Create one single source of truth for your teams.
Unlock your teams' true potential with Wrike