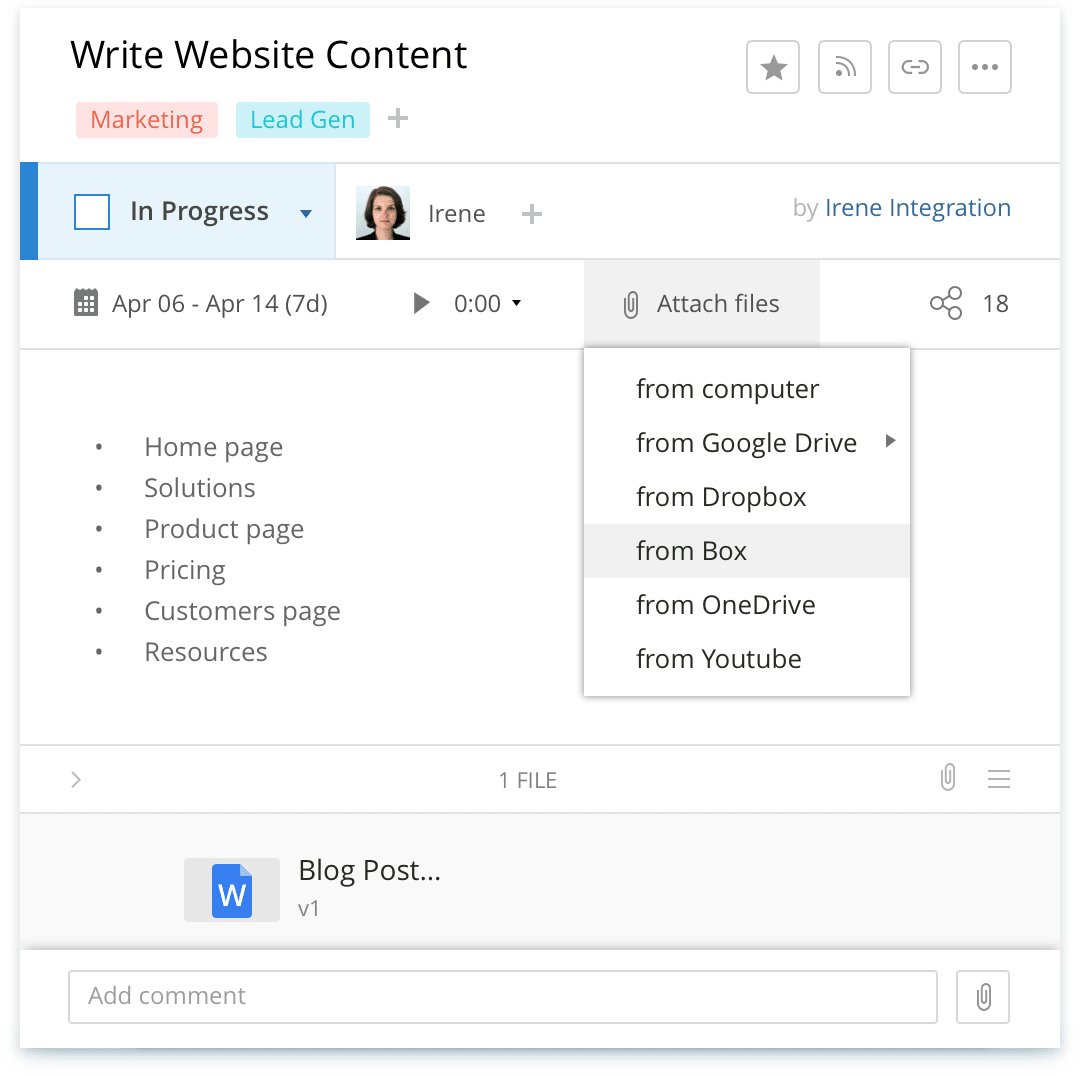 Attach files directly from Box to Wrike

Play matchmaker — keep files and their tasks together. Box lets you store and organize your files in the cloud and collaborate on them with other users. Attaching files directly from Box into your Wrike tasks will save storage space on Wrike, and any updates to the document in Box will automatically sync with Wrike.
The Wrike — Box integration allows users to share and collaborate on files stored on the cloud-based content management platform. Bring Box files directly into your Wrike workspace for simple access and efficient collaboration.
If you use Box to manage files and also use Wrike for task and project management, it's clear why you should integrate the two. Put an end to app switching and distractions. Share Box files and folders within tasks and projects without ever leaving your Wrike Workspace.
Set up the Wrike Box integration by selecting the paper clip icon in your task panel that reads "Attach file." A number of platforms will appear, with Box as an option. Select Box, sign in, and start sharing files right into your Wrike Workspace.
If you have granted your team members permissions to collaborate on files and folders in Box, they will also be able to access these same files when they are shared in Wrike.