The Definitive Buyer's Guide to CWM Solutions for Service Delivery Teams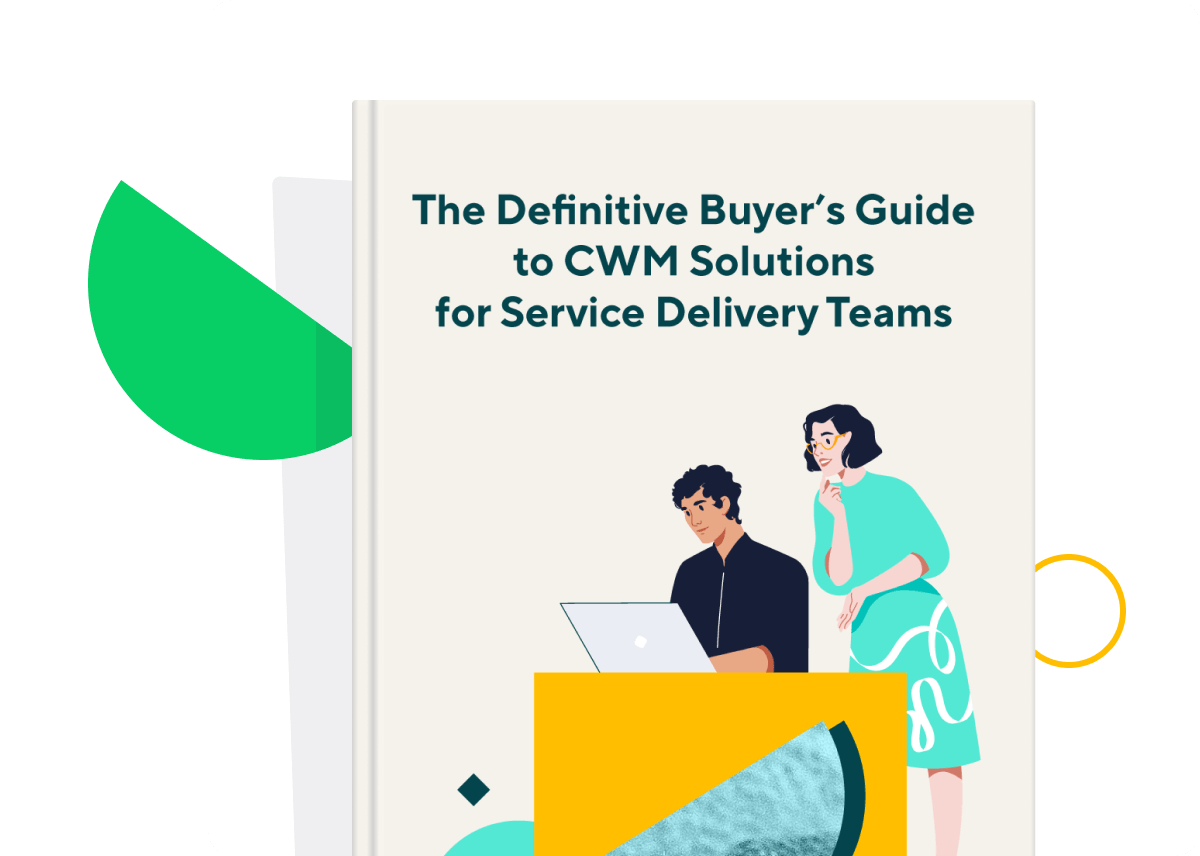 Which solution is right for your service delivery team?
To achieve growth and profitability, professional services managers need robust collaborative work management (CWM) software.
Download the CWM buyer's guide to learn which solution can best automate your workflows and turn billable time into revenue.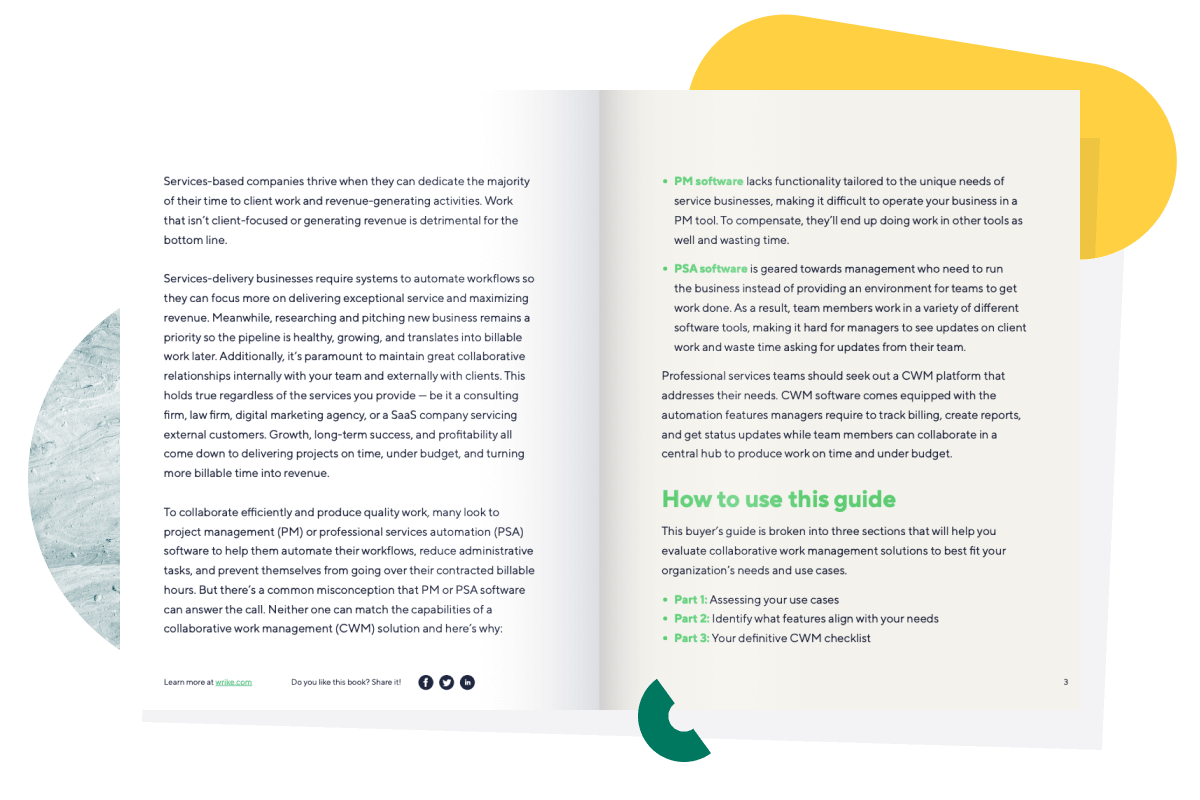 What's in the eBook
The 15 most common use cases of services delivery teams when selecting a CWM solution
The 15 CWM features that services delivery organizations use to increase billable hours while reducing admin work
The definitive checklist that your chosen CWM should be able to address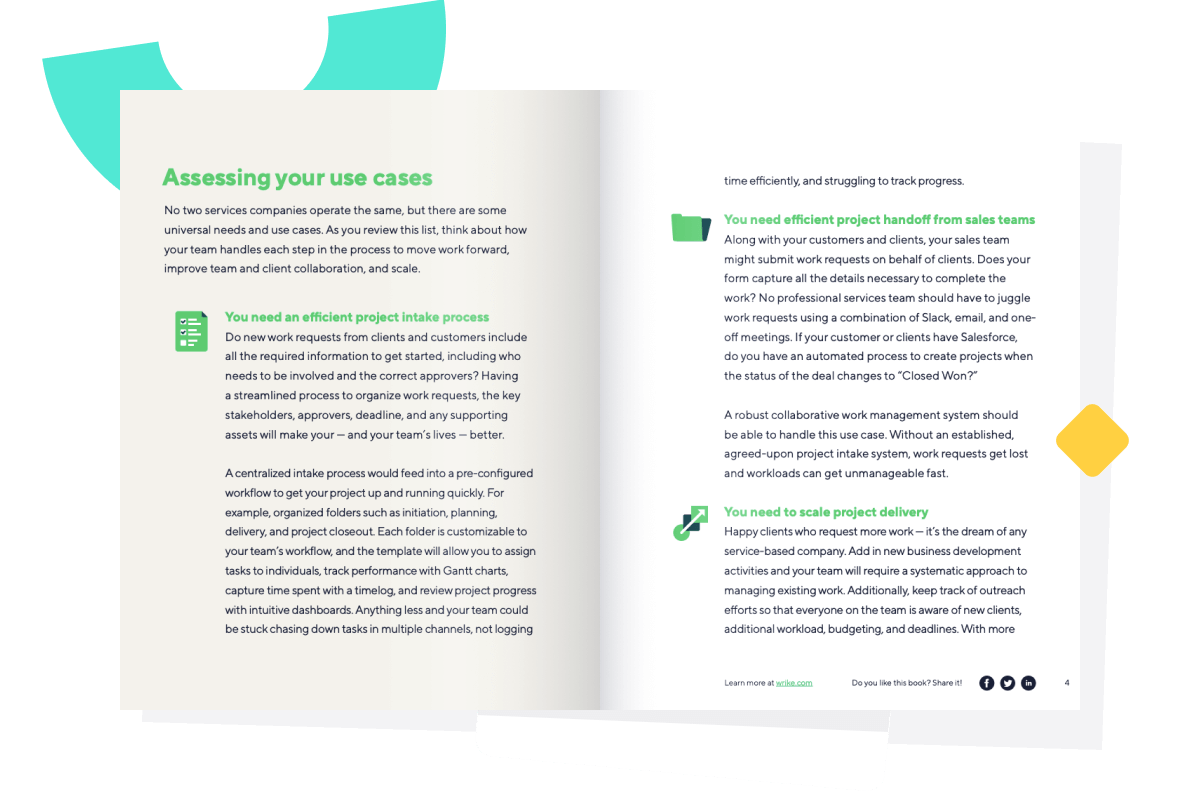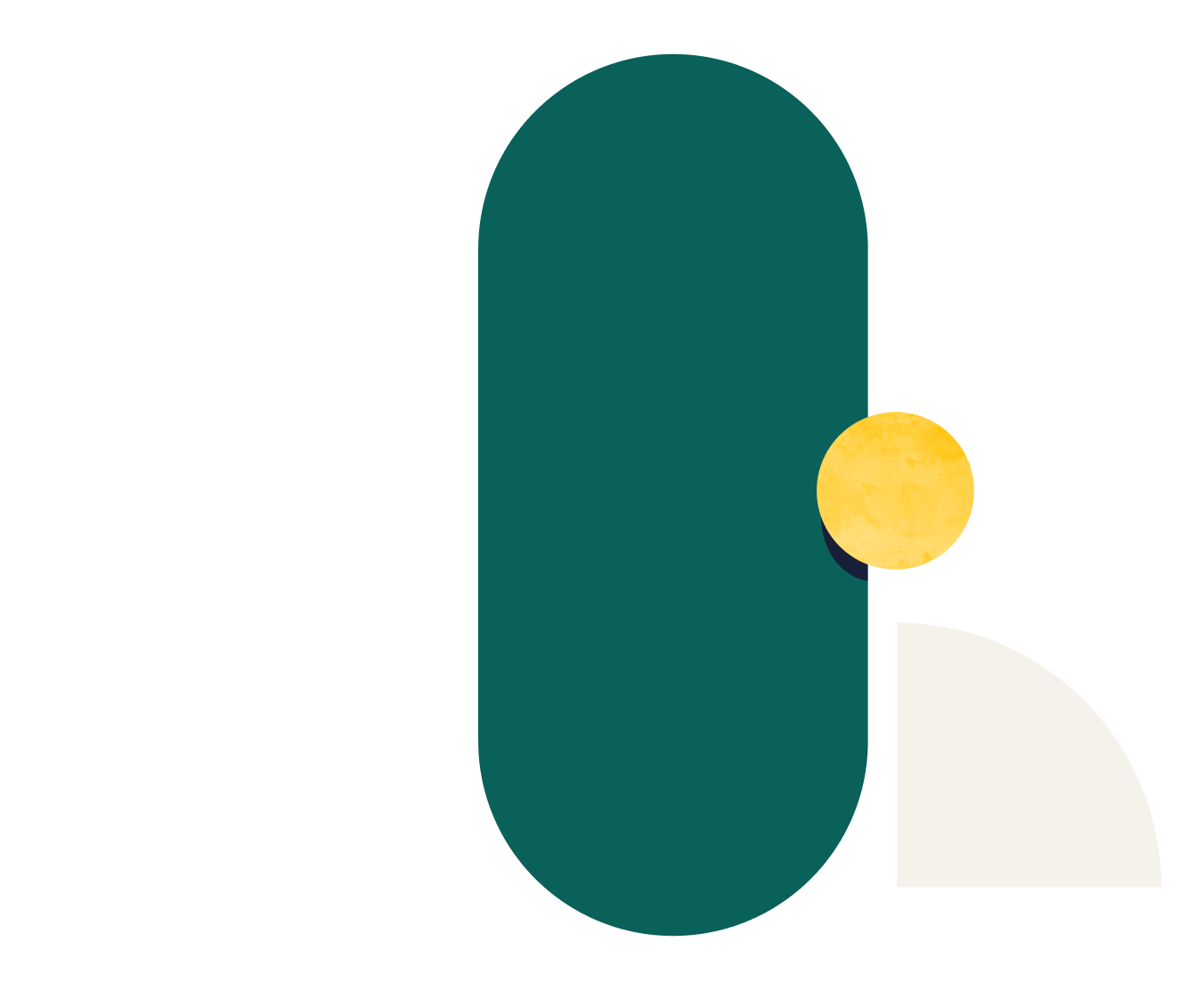 Become more productive with Wrike