5 Ways Marketers Use Wrike to Do More With Less
More work, less effort — in 5 easy steps
Discover five ways marketing campaign managers use Wrike to maximize productivity with fewer resources.
That means more campaigns, better collaboration, and real ROI — with less time and effort.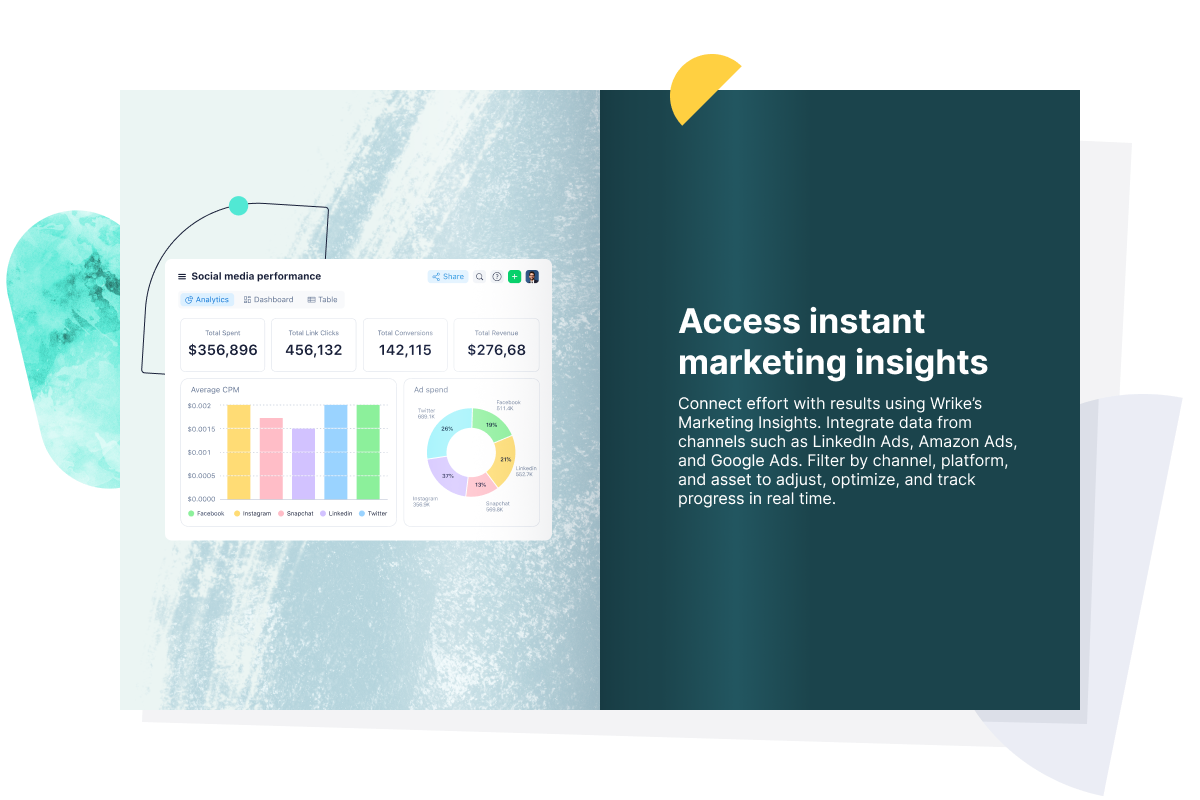 What you'll learn from this datasheet
New ways to harness the power of Wrike to produce more requests, assets, and campaigns
How advanced marketing analysis can help you connect effort with results
Six game-changing Wrike features that will help you and your team send productivity soaring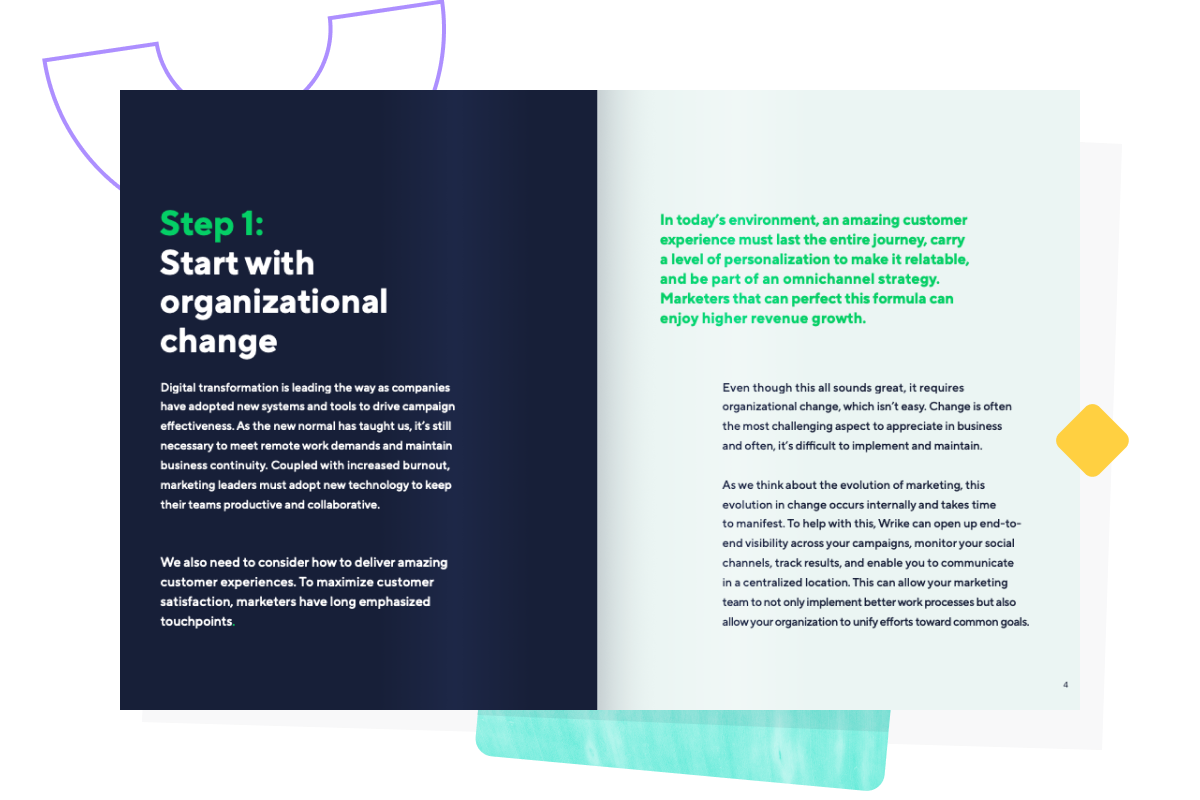 Turbocharge your marketing team with Wrike
Expected to do more with less? Wrike's powerful platform helps you produce more assets, more campaigns, and more ROI than ever.