Real estate marketing team turns to Wrike to track output and improve budget forecasting
Departments Using Wrike
Marketing
Founded in 1976, Premier Sotheby's International Realty operates as a franchise focusing on brokering and marketing of luxury residential real estate.
Their story
Disorganized processes often led to confusion and planning problems
The marketing department at Premier Sotheby's International Realty is in charge of developing all marketing collateral for their real estate associates. When an associate requests a project, a group of tasks are triggered to give that associate marketing material that he or she needs to market the property. Prior to Wrike, the team's work was done entirely through spreadsheets. Associates would request advertising materials, then the regional marketing directors would put together a spreadsheet and assign the work to the creative team, who would assign themselves to tasks on a first-come, first-serve basis. There was no way to track accountability and workloads.
Christina Anstett, Direct Marketing Specialist at Premier Sotheby's International Realty, said one of her biggest concerns was that they had no way to find statuses of open jobs, or provide proof of effort when mistakes were made. There was a lot of blame and confusion caused by the disorganized processes.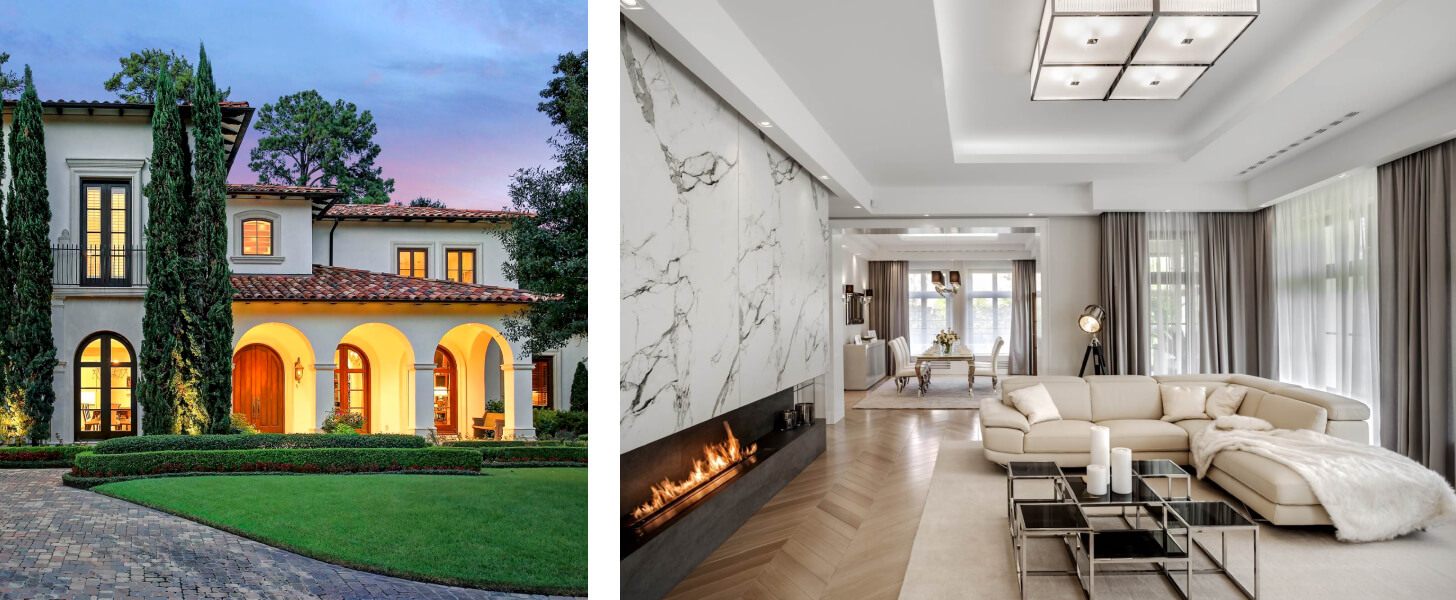 "The number one change in our organization is that we no longer have to look for where a project is located — which saves us a ton of time."
Christina Anstett, Direct Marketing Specialist
Their victory
They've streamlined processes and given workers a way to track their work
Now, the marketing team is able to quantify their hard work and properly budget for the future, and execs have an improved understanding of how the team functions and its value to the business. With marketing team currently using Wrike, accountability is no longer a problem. Team members can look directly in Wrike to see who is responsible for a task or project and take appropriate action.
The Premier Sotheby's International Realty marketing team has been able to support their reports with real, accurate numbers. By going back through the project in Wrike, they can demonstrate their department's hard work and justify results. If mistakes are made, they can easily go back to review the process, see what went wrong, and improve. "The biggest benefit of Wrike is that when you're working with 900 individual personalities and independent contractors, being able to prove your value is crucial," says Anstett. "Pulling a report and showing them how many jobs were completed on their behalf during a certain time frame is very, very powerful for us."
"Wrike makes it possible to come in each morning and know exactly what our day looks like and plan our week accordingly."
Christina Anstett, Direct Marketing Specialist
Their superpowers
Custom statuses
Custom statuses allow the Sotheby marketing team to tailor their workflows so they match their existing processes. This kind of flexibility shows them exactly where they are on every single project at any given time. They no longer need to dig through emails or schedule status meetings to receive project updates.
Time-saving integrations
Because marketing receives between 20 and 50 agent requests a day, they set up Wrike to automate processes as much possible. For example, associate requests are sent through Wufoo forms, which integrate with Zapier. Once a request is received, Zapier sends an automated request to Wrike, creating a job and assigning it to the proper people. This integration, along with email integration, helps marketing keep processes consistent and saves a ton of time.
Easy reporting
This feature is beneficial to Anstett when she needs to report to the leadership team. During their weekly meetings, they go over every single job in the system for the next 30 days to plan and determine priorities. Before the meeting, Anstett is able to quickly pull a report on all the current jobs so she has all the updates in hand. No need to walk around asking the team for updates to put together a proper report.
Find out how Wrike can help your business