Work requests come in all shapes and sizes: big requests, small requests, requests via email, requests via conference call, and probably one of the most dreaded — the "pop-in" request.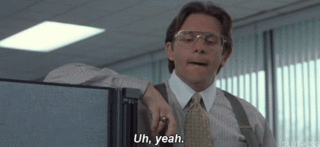 We've all had our share of giving and receiving requests in different ways, so it's no surprise that this feature was one of the most-wanted among our users. Wrike's latest feature, Requests, helps you control, manage, prioritize, and track your incoming work all in one place. Here's a step-by-step guide to building your first form:

Step 1: Access your Request form builder
Step 2: Set up your form
Step 3: Add fields to your Request
This step helps ensure you receive the all the information you need to complete the request, and that it is all automatically entered into the task.
Click "+ Add" and choose the type of field you want to add:
- short answer
- paragraph
- dropdown
- checkboxes
- date field
- importance
Step 4: Map responses

Mapping responses tells Wrike where to display those responses in the task. For example, if you map a short field answer to the description, that answer will appear in the task description once it is created.
Step 5: Publish or save your new request form

If you're interested in learning more about Requests or how to edit/cancel a Request, visit our help center for more details. If you're interested in setting up an approvals process in Wrike, take a look at this how-to post.
Share your suggestions in the comments.