According to
a recent study
on work habits, about one-third of the workers surveyed say they rely on a
time management
method in their daily work.
"Getting things done,"
better known as GTD, is probably the most popular. While following GTD principles with individual tasks is doable,
integrating a personal system with team-managed projects
can be a challenge. Wrike solves this problem by providing a single workspace for groups to collaborate on shared tasks, as well as organize and process them individually in the GTD style. Wrike user Ray Martin shares his experience and tips:
Customer's background
. At the same time, it also enabled him to use GTD, boosting his personal productivity.

Get all your ideas out of your busy brain

The first step GTD suggests for increasing productivity is getting all information out of your busy brain and into safe "collection buckets" where you can keep track of them. "Wrike helped me to implement GTD ideas by allowing me to easily and quickly put
all tasks in one place
," Ray said. He adds that it's crucial to move not just some, but each and
every
detail or idea from your mind into a system that will safely contain and track them for you. Wrike's
web
and
mobile
access, as well as
its e-mail integration
, allow users to do so in mere seconds.
Categorize your tasks
Ray has his Wrike folders organized in two major groups – GTD folders for his personal tasks and a descending group of folders for the team's shared activities.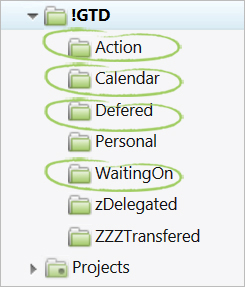 With updates, ideas and tasks added daily—frequently hourly—it's important for Ray to be able organize them so he can easily
refer to a particular task when he needs it
. Wrike's flexibility allows users like to Ray to have as many categories as they need and organize them hierarchically.
Process info on a daily basis
Ray usually begins his workday by moving important new e-mails into his GTD folders. Wrike's
Gmail Gadget
,
Outlook
and
Apple Mail
add-ins help him convert them into actionable tasks and categorize each one in the blink of an eye. The next step is prioritizing these items. If it's something
time-sensitive
, Ray puts it right into the "Action" folder. If he can't start working on a task right away, he puts it into the "Calendar" folder and schedules a date when he can get back to it. Ray also has a folder named "Deferred" for items he plans to
review sometime later
, and another folder called "Waiting On" as a reminder for
future follow-up items
.
Review regularly
The weekly review helps Ray stay focused on important tasks and track work progress. Once a week,
he combs through everything
—remaining "next actions" that aren't finished,
project
folders, etc. This gives him a bird's eye view of what he and the team have been doing well and what's been lagging. When Ray wants to bring some good ideas into the team's plan for the next week, he just moves the task with the idea from a personal GTD folder into the appropriate folder shared with employees, and assigns it to one of them. The Wrike functionality allows him to keep a task in his GTD folder, as well as in a shared one, freeing him to apply his own productivity secrets. To learn more about implementing GTD in
Wrike
, watch the podcast with Ray.
---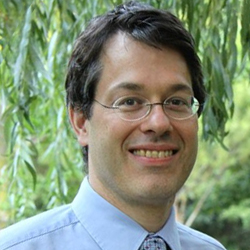 "Wrike helps me  to implement GTD ideas by allowing to easily and quickly put all tasks in one place. Keep all your tasks, ideas, projects, personal and business in Wrike, no exception. Otherwise, tasks will not be addressed in the best order of priority." Ray Martin, the President of The Qualifirst Foods Ltd.