Day 1: Tuesday, October 19
9:00 a.m.
Join Andrew Filev, Senior Vice President and Wrike General Manager at Citrix, as he takes a look at the biggest challenges surrounding hybrid work and the modern strategies needed to enable an organization to work as one, powerful entity.
Andrew Filev
Senior Vice President and Wrike General Manager at Citrix
9:30 a.m.
Citrix and Wrike are committed to moving forward together to provide employees with the tools they need to work efficiently and securely wherever they may be. Get an inside perspective on how the partnership came to be and what it means for the future of Citrix, Wrike, our customers, and the way we work.
PJ Hough
Executive Vice President and Chief Product Officer at Citrix
9:40 a.m.
Our visionary product leader, Alexey Korotich, will hit on all the new innovation and updates in Wrike that will allow our customers to reach new heights of collaboration and performance. Encompassing interactive roadmaps, live demos, and customer stories throughout, this is a keynote that won't disappoint.
Alexey Korotich
Vice President of Product at Wrike, a Citrix company
10:45 a.m.
Senior executives from leading companies come together in a candid discussion that looks at the emerging and existing challenges surrounding hybrid work, strategies for tackling employee burnout and retention, the role of technology in boosting productivity, and collaboration across the organization.
Francis Lalonde
Vice President of Transportation at Walmart Canada
Karina Fernandez
Chief Information Officer of the American Society of Hematology
Panel Leader: Amir Younes
Vice President of Client Success, Wrike, a Citrix company
11:15 a.m.
How and where we work has changed radically over the past two years. But the trends reshaping work were clear even before the pandemic, which catalyzed and accelerated the change. Even as many move toward hybrid work as a long-term workforce strategy, leaders need to be aware: We're entering a world of continuous change that will require reinvention, driven by multiple shocks that will challenge how we work over the next decade. Organizations will need technology that can support those reinventions, aiding collaboration, improving visibility, and democratizing how work gets done. Guest speaker, Forrester Vice President and Principal Analyst J.P. Gownder, will present research on why and how this is happening — and what leaders can do to respond.
J.P. Gownder
Vice President, Principal Analyst at Forrester Research
Live Birds of a Feather Roundtable Discussion on Professional Services
Live Birds of a Feather Roundtable Discussion on Healthcare
1:30 p.m.
On-Demand Breakout Sessions Available
Day 2: Wednesday, October 20
9:00 a.m.
Based on more than a decade of intensive work with blue chip companies, this presentation will delve into the most common barriers to collaboration in the modern age and the cost of this disruption to your organization. Rob will also share some of his team's learnings around what makes for a high-performing individual, team, and organization.
Rob Cross
Professor Babson College and Founder of Connected Commons
9:40 a.m.
An exclusive presentation from Sherrie Besecker, Digital Program Manager at Syneos, on how the company brings together thousands of employees into the Wrike platform to connect, communicate, and work together in real time. With hundreds of hours of lost time saved every year, Sherrie will show us how her company uses Wrike to manage critical, sensitive, end-to-end workflows that guarantee a great outcome for both internal and external stakeholders.
Sherrie Besecker
Creative Technology Manager at Syneos Health
10:10 a.m.
An exclusive presentation from Carolyn Lum, Senior Manager of Continuous Improvement at Walmart Canada, on how her team set a new standard for operations, collaboration, and communication for the entire North American Transportation business, with Wrike.

Carolyn Lum
Senior Manager of Continuous Improvement at Walmart Canada
10:45 a.m.
We've brought together some of the best creative folks in the business — from Oracle, Nickelodeon, and Monumental Sport — to share their perspective on the complexities of today's work environment, and what the best in class are doing to accomplish more with less.
Jeff Hartlieb
Director, Project Management, Nickelodeon Experience Design
Stacy Herbener
Video Technology Program Manager at Oracle
Lori Meyers
Manager, Digital Assets, Monumental Sports & Entertainment
Panel Leader: Esther Flammer
Head of Wrike Marketing, Citrix
11:15 a.m.
Listen in as three leaders from incredibly diverse industries share how they're leveraging Wrike to drive up success and operational excellence. From wastewater treatment to fleet management and advocating the need for scientific research, this panel session won't disappoint!
Mark Silvanovich
Director of Operational Excellence at Ostara
Brian Gotti
Program Manager of Marketing Operations at Geotab
Brandi Suttles
IT Project Manager, American Society of Hematology
Panel Leader: Frances Ward
Head of Corporate Marketing, Citrix
Live Birds of a Feather Roundtable Discussion on Education & Non-profit
Live Birds of a Feather Roundtable Discussion on PMO
Sponsor Sessions
On-Demand
With so much on the go for today's marketing teams, it can be easy to get caught in a wasteland of the martech status quo. Business operations aren't perfect but a complete overhaul of your martech seems out of the question, so you choose to accept it for what it is. But what if there was a different path forward?
In this session, we'll introduce a simplified way of looking at your martech maturity and share how it can be used to help gradually build a martech stack that reenergizes your team's performance. You'll leave with an understanding of where your martech stack stands today and actionable steps you can take to achieve martech maturity.
Beth Kszan
VP of Marketing, MediaValet
With data spread across disconnected systems and teams distributed across the globe, marketers and creatives need more support than ever to be effective and efficient at what they do. Pairing modern, data-first digital asset management with best-in-class collaborative work management can peel back those layers of complexity and empower teams to focus less on the process and more on the stories they have to tell.
Addison Wasson
Product Owner, Tenovos
Breakout sessions - Work Your Way Track
On-Demand
Traditional CRM systems are costly, cumbersome, and difficult to customize. Learn how CHOMPS, a specialized snack brand, leveled up from using Wrike as an internal project management tool to building a CRM platform within Wrike to better track sales leads, opportunities, and inform internal team members of new accounts. This session will show how you can drive a sales process more effectively without buying a full CRM.
Haley Clements (Mallon)
Sr. Associate, Sales Operations, CHOMPS
Join us to learn how you can configure Wrike to meet the needs of different teams and departments. Whether big or small, Agile or Waterfall, and marketing or IT, you can work your way with Wrike's versatile platform for all teams. We'll dive deep into recent and upcoming features that will allow you and your team to configure Wrike to your needs. Learn how to use Work Templates and Space-level settings to access data securely at your fingertips and harness the power of mobility.
Anna Grigoryan
Director of Product Management, Wrike, a Citrix company
This session will explore how Envision IT uses Wrike to positively impact the business. Envisioners will highlight their three-phase deployment strategy for leveraging Wrike in their purpose-driven technology services business. With phases 1 and 2 complete, Envision is already experiencing the power of Wrike to help develop new business, deliver projects with improved efficiency and quality, and improve upon already awesome customer satisfaction scores. Specifically, learn how Envision used Wrike to double incoming sales leads, ease communication and visibility among project stakeholders to naturally facilitate improved accountability, and ultimately foster a win/win relationship with clients for the long-term.
Nancy Pautsch
Chief Evangelist of Stakeholder Value (President), Envision IT
Addie Peper
Cultivator of Connection, Envision IT
Jayne Lauby
Project Manager, PMP, Envision IT
Wrike isn't just for business teams, it's for all teams. Learn how Women's Health Integrated Research Center, Women's Service Line, Inova Health System, a leading cancer research lab, developed a semi-automated ticketing system using Wrike that tracks departmental activities for the exchange of data and specimens with automation triggers, request forms, and customized workflows. The session will focus on best practices for creating a centralized system in an unconventional environment to standardize operations.
Stacey L. Lytle-Gabbin
Research Program Manager, Women's Health Integrated Research Center, Women's Service Line, Inova Health System
Breakout sessions - Power Your Teams Track
On-Demand
Discover how Wrike can integrate seamlessly with other tools, like Eloqua, to automate key marketing processes and to drive Wrike adoption throughout the marketing org.
Mary Boozel
Marketing Automation Manager, Verint
Owen Murtagh
Marketing Content and Collaboration Manager, Verint
Chances are you've heard the stats about the number of projects that fail, but did you know the best-kept secret to their success? It's project governance. Learn why project governance is the #1 key to your project's success, the scary implications without them in place, and six initial questions that you can leverage to jump-start the success of your PMO.
Chris Hare
Industry Principal, PMO, Wrike, a Citrix company
Learn how Arizona State University's Enterprise Marketing Hub utilizes Wrike to deliver best-in-class and award-winning marketing collateral. Attendees will get tips and tricks to help manage a fast-paced creative workflow and learn how to best optimize Wrike for projects.
Chris Halkovic
Senior Manager of Brand and Creative Production, Enterprise Marketing Hub at Arizona State University
Kelsey Smith
Production Manager, Enterprise Marketing Hub at Arizona State University
It's no secret that marketers have a bad rep of spending lots of money, using tons of resources, and producing assets and campaigns with little to show for how their efforts impact the company's bottom line. But with the help of Wrike and Marketing Insights, we'll explore how marketers are able to build a coherent end-to-end story based on insights, so they can defend their value and show how their efforts move the company forward.
Juan Porras
Product Solutions Manager for Wrike for Marketing, Wrike, a Citrix company
Explore Texas A&M's journey with Wrike and how they discovered how Wrike can be used in multiple ways across different departments. With Wrike as the Batmobile, the utility belt, and all the fun gadgets, anyone can be Batman.
Mitchell Bausch
Continuous Improvement Manager, Texas A&M University
Budget tracking and end-of-year fiscal planning are always points for marketing and finance teams. Think outside of the box by using Wrike, and learn how to build processes so your teams can seamlessly collaborate, focus their efforts, and drive successful results.
Ingrid Gingras
Director of Marketing, The Ottawa Hospital Foundation
Amanda Liscumb
Accounting Officer, The Ottawa Hospital Foundation
As a real estate investor and developer and student housing operator operating throughout Europe, it was important for us to find an Agile project management tool. With Wrike, we now have a central project hub for all project information company-wide. Cross-team project work is one of our main tasks at one of our house openings. With Wrike, no information about the project is lost anymore and is easily controllable through short approval processes and responsibility assignments.
Benjamin Röber-Rathay
Director Commercial & Digitalization, International Campus Group
Breakout sessions - Scale Your Enterprise Track
On-Demand
Discover how Citrix is implementing Wrike as they onboard 10,000 employees onto the platform. During this session, you'll learn how Citrix Workspace with Wrike empowers employees to do their best work by allowing them to work from anywhere, on any device, and at any time, regardless of their work type or workflow with contextual security and performance.
Mizelle Hornilla
Technology Specialist, Citrix
As our global business grew, so did our need for a way to standardize and centralize project information. With Wrike, we now have a single source of truth to store all our project information, enabling global reporting and one location where our project teams can communicate and collaborate. Wrike's integration with external tools like Salesforce has also given us an even more complete picture of our business. Join us to hear more.
Joanna Kamyk
Head of Europe Project Management, Nielsen Media
Join us to learn how we enable users to build and grow for the future with their goals and purpose in mind. Whether you're part of a marketing, sales, or IT team, goal planning is an essential element to a growing company. Experts Gary W. Condit and Anna Lopatuhina will share the company's vision on goal planning and how we plan to set your team (and your OKRs) up for maximum success in the near future. Because let's be real, the world may have shifted but that doesn't mean we have to lose sight of our goals.
Gary W. Condit
Sr. Project Manager (Operations), Wrike, a Citrix company
Anna Lopatuhina
Lead Product Manager, Wrike, a Citrix company
Learn how Íñigo O'Neill, Technical Director of Kronos Investment Group, established the pillars for cross-collaboration and maximised efficiency throughout the organisation — from blueprints for large construction projects to request forms to manage technical issues with their external IT partner. There's no limit to what you can achieve with Wrike!
Iñigo O'Neill
Technology Director, Kronos Investment Group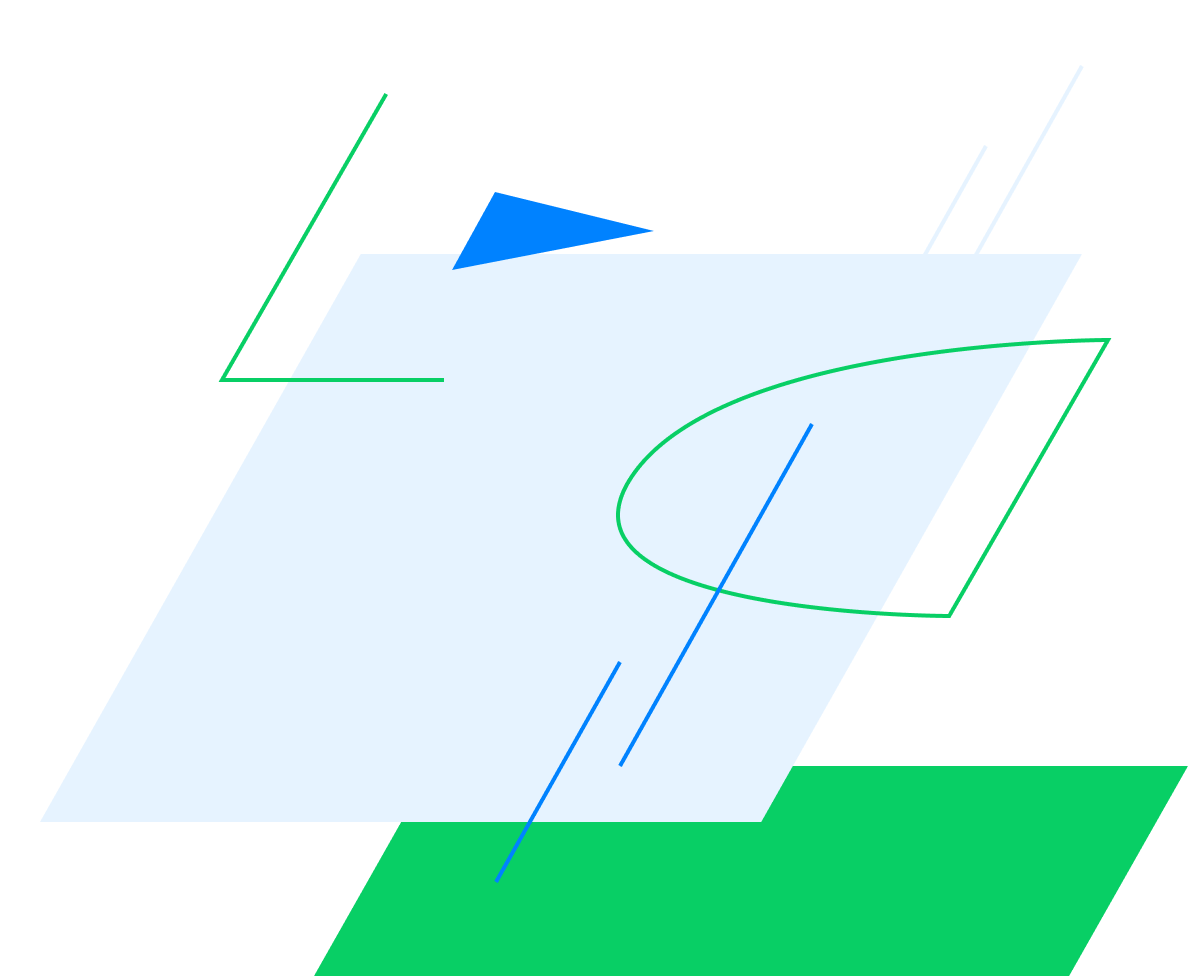 Register now to view on-demand content
Even though the live portion of Collaborate 2021 may be over, you still have a chance to view all the amazing mainstage and customer breakout sessions. Don't miss your chance to learn valuable takeaways from industry leaders!