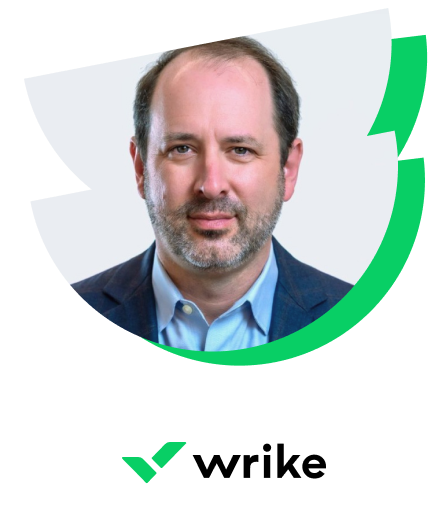 Thomas Scott

Thomas (Tom) Scott joined Wrike as Chief Financial Officer and moved into the role of interim CEO in July 2023. Tom has been a key executive at Wrike, leading the Finance and Administrative teams as CFO since he joined the company in March 2022. Tom's experience building and leading dispersed teams through transformative stages of growth will be highly applicable to his expanded duties as Interim CEO at Wrike.

Previously, Tom worked at Fetch Robotics, a venture-backed warehouse automation company sold to Zebra Technologies, where he was responsible for finance, sales operations, human resources, and IT. Before his role at Fetch Robotics, he was a group-level financial controller at Corning Optical Communications where he had responsibility for a group of five business units delivering >$300 million in revenue that had recently been acquired by Corning. Tom joined Corning through the acquisition of SpiderCloud Wireless, a venture-backed mobility infrastructure company, where he had been Chief Financial Officer for the prior five years. Prior to SpiderCloud, Tom was the Chief Financial Officer of FiberTower, a publicly traded communications services business.

Tom holds a BA and MBA from the University of Virginia.
Alexey Korotich

Alexey Korotich is Wrike's Vice President of Product. Alexey has more than 15 years of experience in enterprise software design, security, product development, and management. His ability to define the long-term vision and management requirements for new, category-defining enterprise solutions has led to numerous successful go-to-market plans and launches.
Esther Flammer

Esther Flammer is Chief Marketing Officer at Wrike, where our vision is to help people do the best work of their lives. A senior executive with 20 years of marketing industry experience, Esther has led marketing organizations across a myriad of industries, earning her the industry award and designation on the Denver Business Journal's 2021 Outstanding Women in Business list. Her dynamic leadership has driven successful growth and acquisition at high-growth B2B technology companies like Conga (Apttus), Convercent (OneTrust), and Return Path (Validity). As CMO at Wrike, Esther is focused on driving business strategy and leading the global marketing organization to help teams successfully plan, manage, and complete work at scale with the world's most powerful work management platform. She's active in mentoring, inspiring, and recruiting marketers at all career levels and advocating for greater diversity in the industry.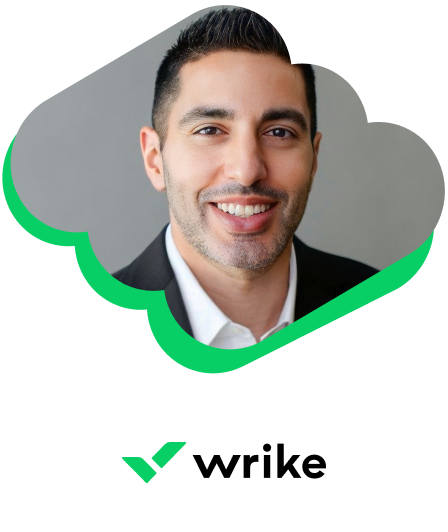 Brian Nourani

Brian has over 14 years of senior sales leadership experience providing strategic and operational guidance for revenue generation. Before joining Wrike, Brian served as Chief Revenue Officer at Khoros, where he led all revenue and sales support functions globally. Prior to that, Brian was Senior Vice President, Global Sales at Wrike where he grew the business in North America, EMEA, and APAC, including building its global Enterprise business from its inception and participating in two successful exits in 2021 and 2022.
With senior sales leadership experience at Oracle and Tealium, Brian's approach focuses on building high-performance teams and establishing footholds in new markets to exceed revenue targets.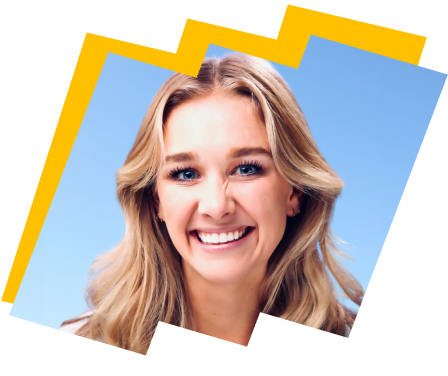 Kasey Schmidt
Kasey Schmidt is the Marketing Technology Manager for Visa. Her role is to source, implement, and manage marketing technology across a variety of Visa brands to drive strategic growth and create efficiencies internally. She strives to build connections between technology, data, processes, and people to achieve unique business goals.

Caitlin Henry
In her sixth season with the Minnesota Vikings as a Project Manager, Caitlin is responsible for implementing Wrike, driving the adoption of project management best practices, and managing company-wide tentpole events. Caitlin oversees multi-department project teams from ideation through execution to ensure a successful project outcome and memorable experience for key stakeholders.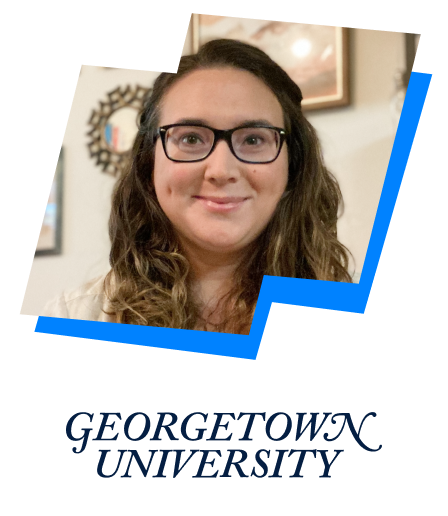 Hilary Koss

Hilary brings nearly a decade of fundraising experience to the world of advancement communications at Georgetown University. Her previous experience includes National Geographic, Reporters Without Borders, and playing too much Dungeons and Dragons.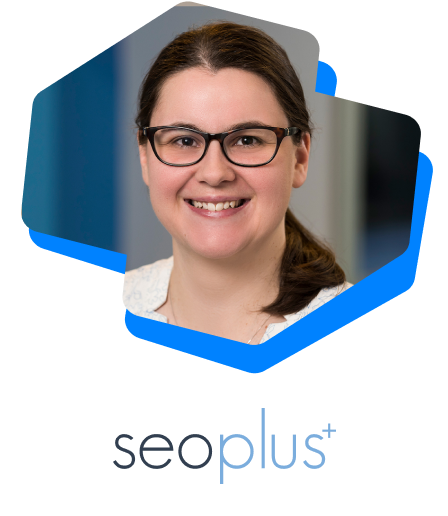 Amanda Stephens

As Vice President of Operations at seoplus+, a full-service digital marketing agency based in Ottawa, Amanda leads a production team that includes SEO, web design/development, and paid ads. She is responsible for team culture, process, and training.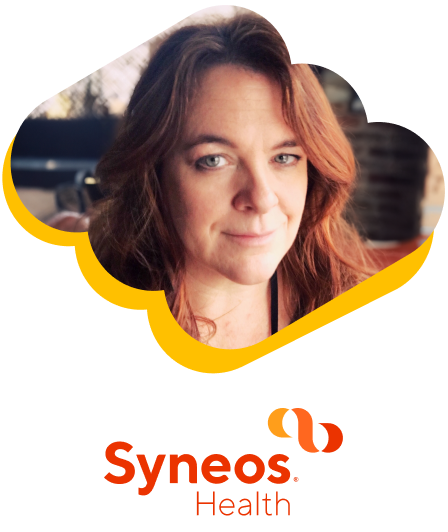 Sherrie Besecker
Sherrie boasts 20+ years in digital project management, with a 14-year focus on pharmaceutical marketing. She began using Wrike in 2017 and found her passion in helping others simplify their work lives with best-in-class software and real-life solutions. She supports more than 2,500 individuals in her management of Wrike.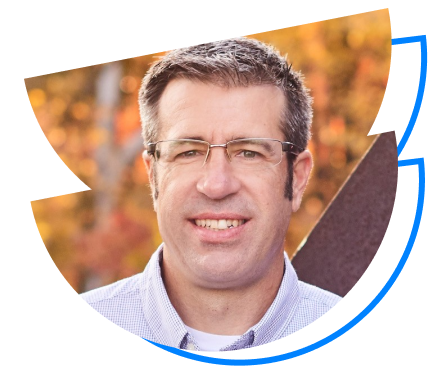 Kevin Thalacker
Kevin has 20+ years of experience managing IT projects and programs for agriculture and life sciences businesses. In his current role, he leads the creation of the ERP roadmap and deployment and change management playbooks. His team leverages Wrike to help create transparency and standardize and simplify their project portfolio.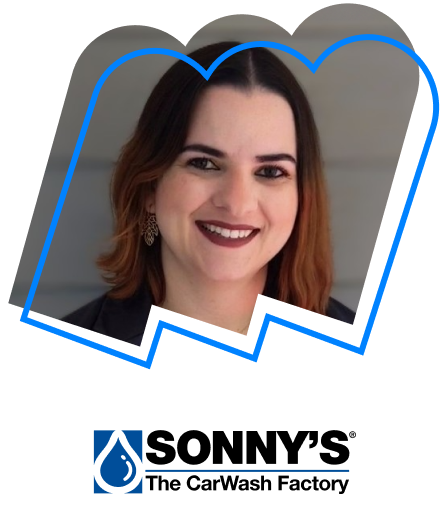 Joyce Campos

Joyce is an experienced project manager with an MBA in strategic communication, leading the way in empowering car wash websites. She leverages over a decade of expertise and multi-country experience to deliver customer-centric results on a global scale.

Casey Twenter

Casey has been with Paycom for six years, helping to pioneer its brand to new heights. Prior to Paycom, Casey served in similar roles for Hallmark Cards, Barkley, and other advertising agencies across the region.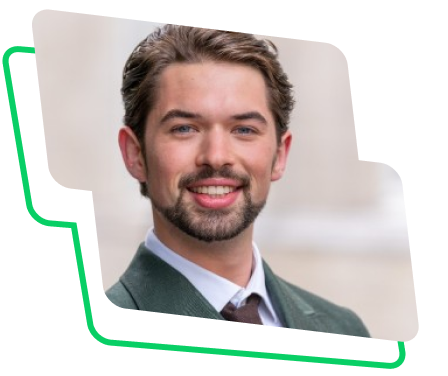 Huib van Erp

Working with the Odyssey Hotel Group for over two years, Huib entered the company with the mission to restructure the use of Wrike. Over the past year, he's gained extensive experience with Wrike and change management and has seen tremendous progress made through working with Wrike.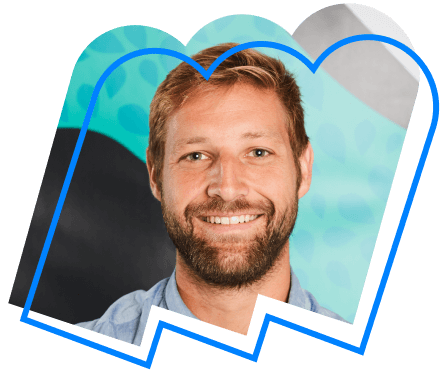 Jared Bresee
A seasoned project management leader with an impressive track record of over 13 years in the industry, Jared is widely recognized for his ability to lead, scale, and build out project teams that consistently deliver outstanding results.

Jonathan Beltran
As the Director of Marketing Operations and Analytics for Keck Medicine of USC, Jonathan leads process improvement efforts and data analytics strategy for a department of nearly 50 cross-functional marketing staff members and partners.
Kalpesh Shah
Kalpesh oversees the Enterprise PMO group at Radial, Inc., a leading 3PL provider that offers scalable, integrated eCommerce solutions and tailored services to brands – from click to delivery. He is passionate about fostering collaboration and excellence and building high-performance project teams that deliver value-added professional services and strong business results for brands.

Jacob Bodnar
Jacob is the Director of Operations at Seer Interactive, where he leads process improvement for the organization, including implementing tools for work collaboration aimed at reducing friction for team members. He's worked in the agency space for a decade in strategy, project management, and operations roles.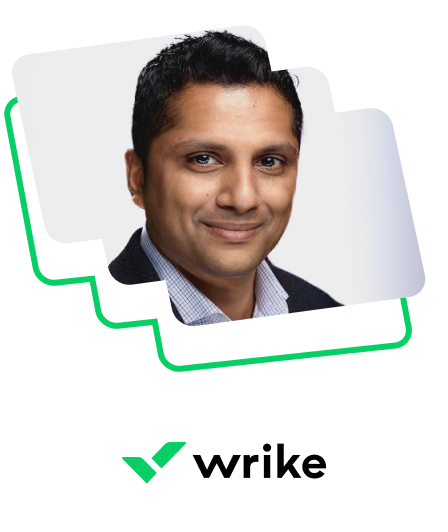 George Kuruvilla
As the Global Head of Presales at Wrike, George is focused on strategic initiatives and driving customer value. He has over 20 years of experience driving growth, innovation, and collaboration in the SaaS industry. George is passionate about solving business challenges and enabling teams to realize their true potential.

Jessica Wooding

Over the past 2.5 years, Jessica has immersed herself in the realm of customer experience at Wrike. Having started as a Wrike customer, she's deeply committed to understanding the customer journey and advocating for enhancements based on their needs.

Kenzie Smith
Kenzie has spent her career building and scaling demand generation and revenue marketing teams at B2B SaaS growth organizations. She brings value to organizations through pipeline-generating initiatives and go-to-market strategies that deliver results, ensuring accurate reporting and performance metrics and empowering teams to command the results they are driving.
Samer Atawneh

Samer joined the Product Marketing Management team at Wrike in June 2022 as an ex-customer of Wrike for eight years. Prior to joining Wrike, he formally served organizations as a Wrike administrator, helping to develop and mature project management and operational models to support creative, web, and digital teams.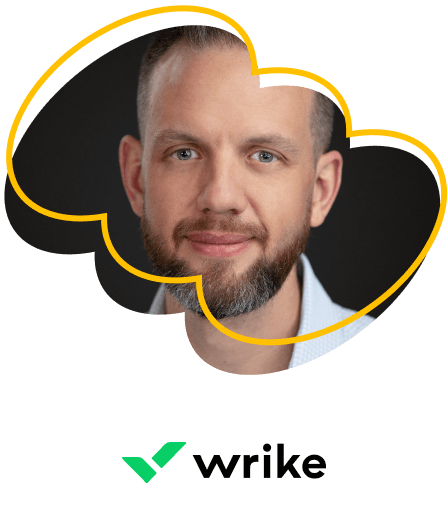 Matt Allen

Matt is an ITIL-certified professional with over 25 years of experience, including PMO, architecture, and service management. Having worked with small enterprises in the Fortune 50, he understands the challenges faced by maturing organizations.

Cari Slocum

Cari Slocum is a Senior Solution Consultant at Wrike. Cari brings over 15 years of proven results in planning, designing, and managing custom enterprise software implementations. With a wide depth of experience with clients in government and commercial organizations, she is always eager to discuss systems and processes with any team.

Kate Sessoms

Kate works with sports and creative customers to align their needs with the value Wrike provides, pushing the status quo for massive results. Outside Wrike, she has worked as an entrepreneur, small business owner, and chaos coordinator to her family.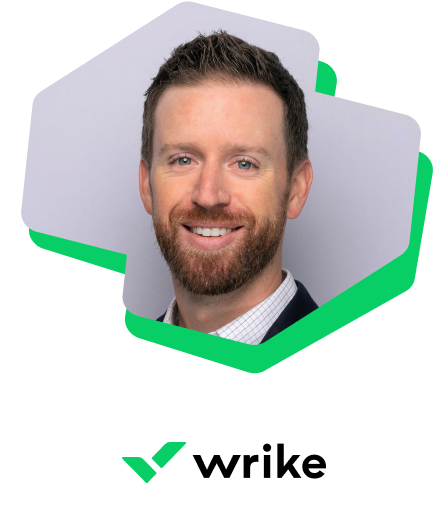 Seth Cathey

As part of his consulting role, Seth highlights the benefits of Wrike to top clients. His background spans from finance to project management, including ERP implementation for Fortune 500s and PMO consulting for Workday.

Beau Roberts

Beau is part of the design team at Wrike. He looks after the patterns and guidelines we use to design and build the Wrike interface you see every day. Prior to joining Wrike, Beau was a design system architect at Autodesk and worked on films at Walt Disney Animation Studios.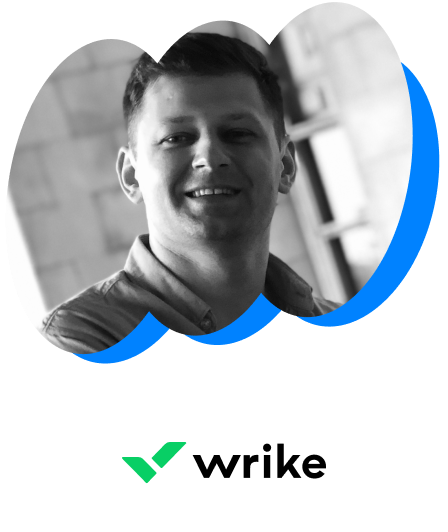 Andrey Moskvin

Andrey, a seasoned technology evangelist, brings nearly 20 years of software market experience to his role in product marketing. Leveraging his past journeys in presales and solution sales, he now spearheads product launches and champions the value of the Wrike Lightspeed platform.

Molly Mixon

Molly Mixon covers market intelligence and analyst relations at Wrike. With over eight years of experience in the B2B software space, she's passionate about connecting buyers with technologies that make their work lives easier. Molly lives in Austin, Texas with her husband and orange tabby cat.

Alina Kucherenko

A Wriker of eight years, Alina is now successfully driving Wrike's automation experience, one of the key topics of this year's Collaborate event. Alina's previous experience includes a diverse range of work, including professional services solutions for time tracking and budgeting, UX/UI design, operations, and management.

Ryan Candela

As a Senior Solutions Consultant at Wrike, Ryan excels in building complex solutions. With significant expertise in marketing, creative design, and project management, he caters specifically to these customers across the globe. When not solving business challenges, he enjoys spending time with his family of five and their German Shepherd.

Richard Blatcher

Richard leads global strategy at Wrike in key industry sectors across Europe and the United States. He previously managed SaaS launches and global marketing teams at Autodesk and PROS.
Kristian Truelsen

Kristian has been working in Senior Consultant roles for more than 20 years. As a certified Enterprise Architect, he was part of a global task force before joining Wrike. He is currently Head of Solution Innovation at Wrike, where his team of Industry Principals is pushing the envelope, creating innovative work management solutions across industries and verticals.

Shannon Riley

Shannon Riley brings 25 years of marketing experience to the conversation and has built and managed highly successful and effective marketing teams and departments. Shannon is a marketing expert who brings a high level of industry-specific knowledge, which helps him provide business-driven results to Wrike customers.

Margaret Gibbs

Margaret has been a professional services consultant at Wrike for the past 3.5 years. She works with customers of all shapes and sizes to optimize their workflows as they implement Wrike. She is passionate about client success and thrives on helping customers do the best work of their lives.

Jim Richmond
Jim Richmond leads Americas Solutions Consulting for Wrike, aligning customer business imperatives with Wrike's manifold capabilities. Throughout more than 20 years in the software industry, Jim has led consulting, sales, delivery, and success teams at Accenture, Oracle, Medallia, and Sprinklr. He lives in Atlanta with his wife and two boys.
Brianne Bujnowski
Brianne Bujnowski leads Wrike's Competitive Intelligence unit, helping uncover the future of collaborative work management through market research and consumer behavior. She uses her technical experience in product management and software engineering to fortify new opportunities that ensure Wrike's continuous success as a best-in-class tool.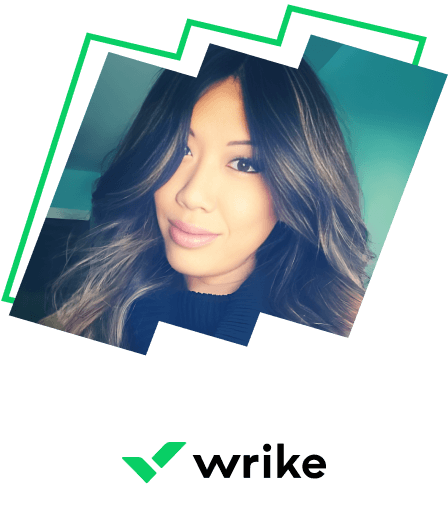 Carolyn Lum
Carolyn is a strategic business transformation leader who has led large-scale projects, programs, and portfolios to increase operational efficiency. Before joining Wrike, she was the Director of Supply Chain Continuous Improvement at Walmart Canada.

Tereza Zoglauerova
Tereza Zoglauerova is a Senior Professional Services Consultant specializing in Wrike solutions. She excels in project management, strategic planning, and client customization. Renowned for her exceptional communication skills, Tereza seamlessly bridges the gap between clients and cross-functional teams to deliver cohesive, tailored solutions.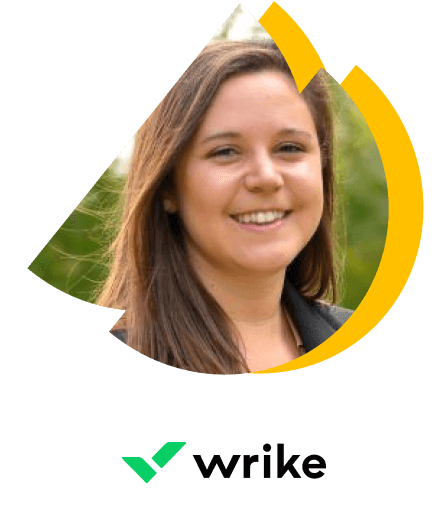 Olivia Gartz
As a Senior Solutions Consultant at Wrike, Olivia works primarily with small to midsize customers looking to upgrade the way they work. With a degree as a mechanical engineer, she loves being able to solve her customers' pain points and showcase how they can work more efficiently using Wrike!

Mobeen Tahir
Mobeen has been at Wrike for four years, specializing in empowering clients through Wrike Analyze and Wrike Integrate. Leveraging reports and automations, Mobeen helps businesses fine-tune their processes and comprehend organizational metrics for informed decision making.
Residing in the beautiful city of Prague, Mobeen seizes every opportunity to venture outdoors.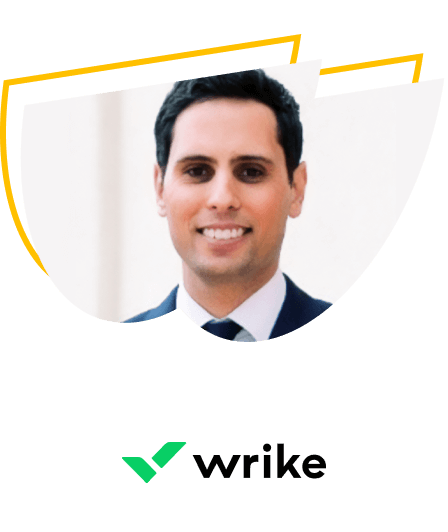 Zach Wolfe
Based in sunny San Diego, Zach has been an integral part of the Wrike landscape for six years, first as a client and later as a valued member of the team.
Zach's passion lies in helping organizations optimize workflows, enhancing efficiency and productivity with his hands-on approach and problem-solving acumen.
Mark Tapia
Mark has been with Wrike for 4.5 years. Specializing in Wrike Integrate and Wrike Analyze, he has delivered hundreds of deployments, integrations, and analytics reports.

Mark lives in California with his wife and two daughters. His interests include philosophy, software development, music (piano and guitar), and playing chess (badly).
Join us at Collaborate 2023

Enjoy hands-on product sessions and customer-led stories showcasing how teams are rising above work complexities to do their most meaningful work.