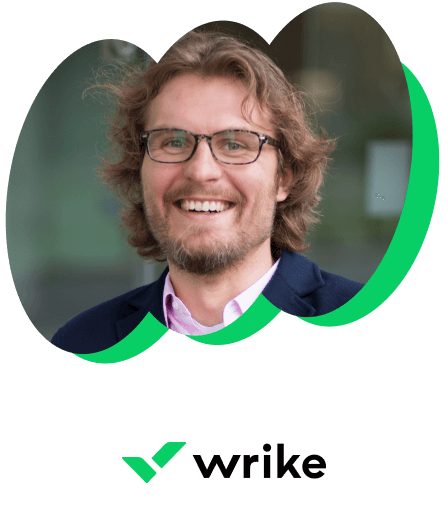 Andrew Filev
Andrew Filev is the Founder of Wrike, a powerful collaborative work management platform. Under his leadership, the company has been consistently recognized for its platform innovations, tremendous growth, and top-rated work environment. In 2020, Wrike was included on Deloitte's Technology Fast™ 500 list for the sixth consecutive year and was named a Leader in the Forrester Wave on Collaborative Work Management Enterprise Tools for the third time. Andrew has led the organization through bootstrapping to funding to majority investment to acquisition.

Andrew has more than 15 years of experience in the technology sector and his insights on entrepreneurship, productivity, and the future of work have been featured in leading business publications, including Forbes, Entrepreneur, Inc., and The New York Times. He has also led talks at numerous conferences, including TechCrunch Disrupt, Collision Conference, the Project Management Institute Global Conference, SaaStr Annual, FounderX, CeBIT, Google Cloud Next, and Montgomery Summit.
Alexey Korotich
Alexey Korotich is Wrike's Vice President of Product. Alexey has more than 15 years of experience in enterprise software design, security, product development and management. His ability to define the long-term vision and management requirements for new, category-defining enterprise solutions has led to numerous successful go-to-market plans and launches.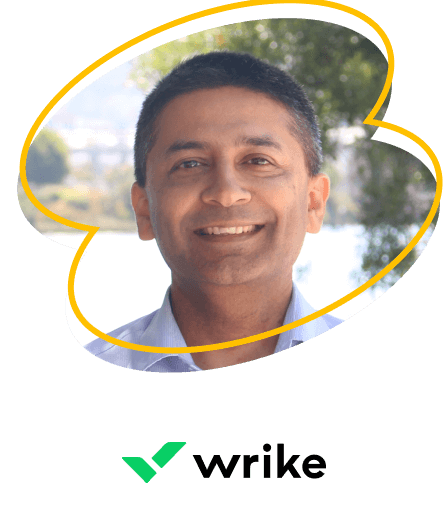 Abhay Rajaram

Abhay Rajaram is Wrike's Chief Customer Officer. Abhay has a passion for building great businesses and delivering memorable customer outcomes. Prior to Wrike, he headed up all post-sales services at Hearsay, a SaaS digital marketing platform for global financial services organizations. Previously, Abhay built the customer success organization at YouSendIt / Hightail from the ground up. He also managed product operations, strategy, pricing, and training for Cisco's security business, and held product, marketing, and engineering management positions at IronPort Systems, 3Com Corporation, and Wipro Technologies. Abhay holds an M.B.A. from the University of California, Berkeley, and a B.S. in Computer Science from the National Institute of Technology, India.

Esther Flammer
Esther Flammer is Wrike's Chief Marketing Officer with 20 years of marketing experience. Esther has led numerous marketing organizations, earning her a spot on the Denver Business Journal's 2021 Outstanding Women in Business list. She's driven acquisition at high-growth technology companies like Conga (Apttus), Convercent (OneTrust), and Return Path (Validity).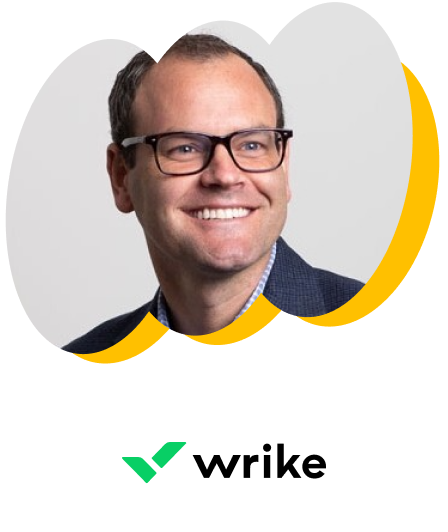 Brian Clark
Brian Clark brings a strong track record of spearheading company sales and growth. Clark joins Wrike from InMoment, where he tripled the business as CRO. Prior to that, he was one of the first employees and CRO of SiriusDecisions, where he played a pivotal role in shaping the go-to-market sales and marketing strategies that drove market leadership and significant revenue growth. The success of SiriusDecisions ultimately led to an acquisition by Forrester Research. In this new role as CRO at Wrike, Clark will be responsible for bringing Wrike's incredibly diverse and powerful use cases to customers and prospects alike via his global, growing sales force.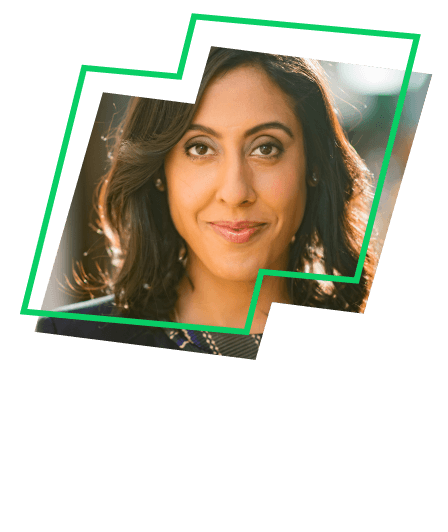 Erica Dhawan
Erica Dhawan is the world's leading authority on 21st-century Collaboration and Connectional Intelligence. She challenges audiences and organizations to unlock the collective power of teams, business units, customers, and other stakeholders. Her newest research - Digital Body Language - decodes the new signals and cues of effective collaboration in a digital- first human workplace.

Erica Dhawan is the Founder & CEO of Cotential, a global organization that helps companies, leaders, and managers leverage 21st-century collaboration skills and behaviors to improve game-changing performance. In 2020, she was named by Global Gurus as one of the Top 30 Management Thinkers around the world.

She is the co-author of the bestselling book Get Big Things Done: The Power of Connectional Intelligence, named #1 on What Corporate America is Reading. Dhawan was named by Thinkers50 as "The Oprah of Management Ideas" and featured as one of the emerging management thinkers most likely to shape the future of business. She hosts the award- winning podcast 'Masters of Leadership.'

Erica speaks on global stages ranging from the World Economic Forum at Davos and TED to companies such as Coca- Cola, Fedex, Goldman Sachs, Walmart, SAP, and Cisco. Erica writes for Harvard Business Review, Forbes, Fast Company. She has degrees from Harvard University, MIT Sloan, and The Wharton School.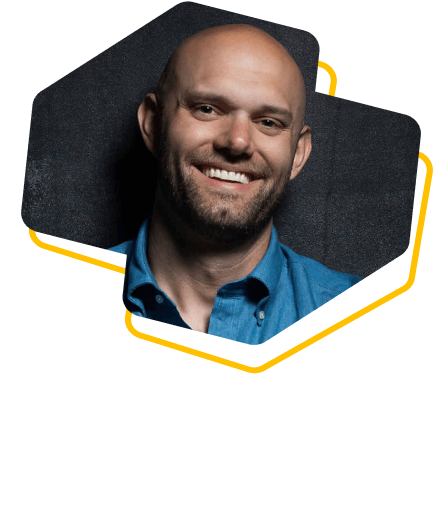 James Clear
James Clear is a writer and speaker focused on habits, decision making, and continuous improvement. He is the author of the #1 New York Times bestseller, Atomic Habits. The book has sold over 7 million copies worldwide and has been translated into more than 50 languages.

Clear is a regular speaker at Fortune 500 companies and his work has been featured in places like Time magazine, the New York Times, the Wall Street Journal and on CBS This Morning. His popular "3-2-1" email newsletter is sent out each week to more than 1 million subscribers.
Sherrie Besecker
Sherrie Besecker has 23+ years of project management experience in marketing and advertising. She began using Wrike in 2017 and found her passion in helping others simplify their work lives by utilizing best-in-class software and bringing real-life solutions to users. In her current role, she supports more than 2,000 individuals in her management of Wrike.
Michael Kreisbuch
As an avid fan of the power of new tools and technologies to streamline business processes, Michael brings award-winning experience in training teams and managing work in corporate communications. He is proud to currently serve as Wrike Product Owner and as a Senior Project Manager for Freddie Mac.
Samantha McGrady
As a Lifecycle Marketing professional, Sam McGrady has a passion for using marketing automation and technology to amplify email campaigns and boost engagement, and enjoys collaborating on innovative new ways to approach content. Quality assurance is incredibly important in this industry, and Wrike makes that process seamless for Sam and her teams.
Brian Gotti

Brian Gotti joined the team at Geotab in 2018 and is a MarTech Manager in Marketing Operations. His role is responsible for identifying process improvement opportunities and sourcing technology to scale marketing operationally and globally.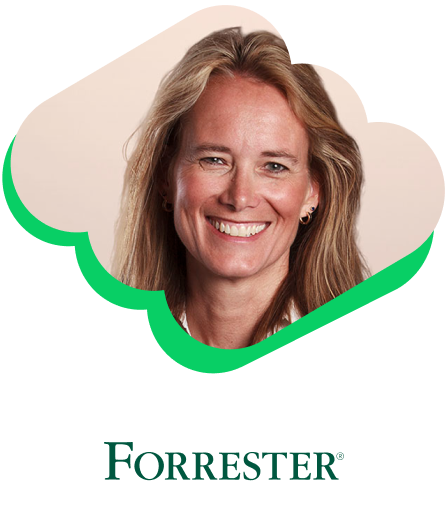 Julie Mohr
Julie Mohr serves IT service management (ITSM) and enterprise service management (ESM) professionals supporting the transformation of IT operations into forward-thinking, customer-centric service organizations. Her research includes service portfolio/catalog management, incident/problem management and the service desk, knowledge management and self-service, and industry frameworks. Julie's research also integrates the intangibles to infrastructure and operations (I&O) success, including capacity building, organizational change, culture, and collaboration.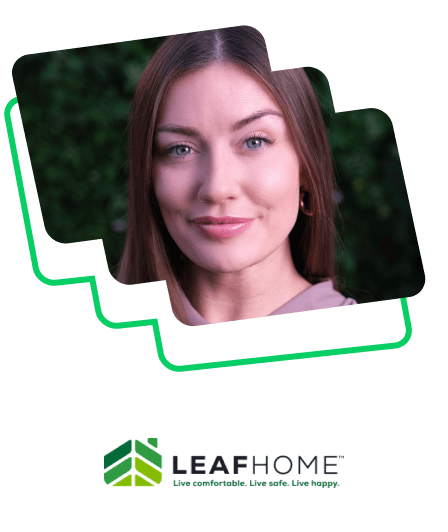 Krystal Burwell

Krystal Burwell is the Director of Project Management for Leaf Home, a $1.4B international home improvement company. With over 12 years of marketing experience, she has replicated the success of her established processes throughout Leaf Home, creating a centralized EPMO.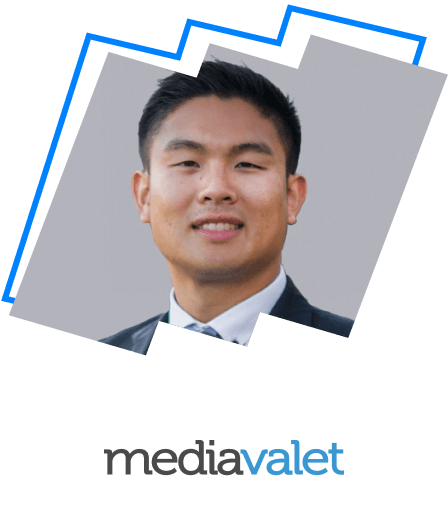 Jonathan Yim
Jonathan Yim is MediaValet's Senior Partner Manager. Jon oversees the partnership program, encompassing technology and solution partners. Jon is passionate about building relationships, fostering growth in key markets, and helping organizations use DAM to expand their mission and reach their goals.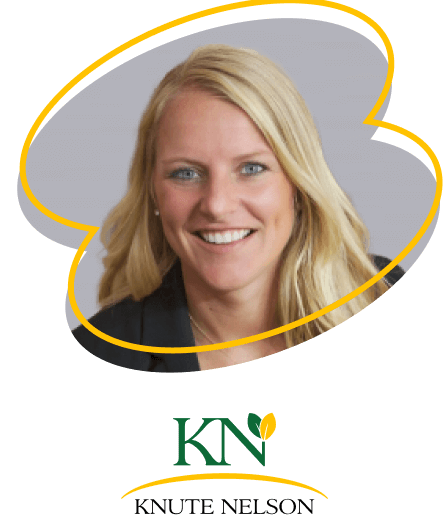 Samantha Beckman

Samantha Beckman has been the VP of Marketing at Knute Nelson for over six years. With 12 years in healthcare marketing, she is driven by servant leadership and her passion is developing marketing and digital strategies to enhance the consumer experience.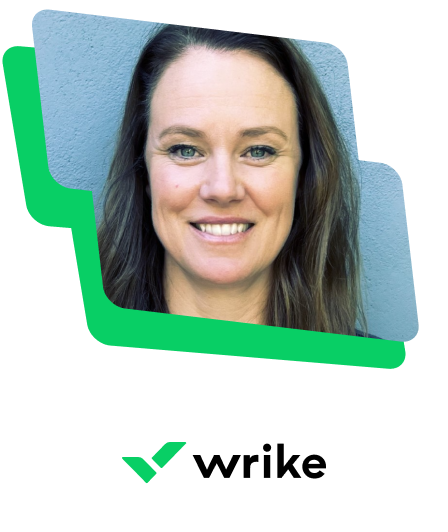 Frances Ward
For the last 20 years, Frances has been working in global Corporate Marketing leadership roles mostly in the B2B tech space. She loves working with companies that create incredible products that solve big business challenges, especially if they are playing in hotly contested categories and markets. A native Australian now living on the West Coast of the US with her family, Frances takes great pleasure in building high-performing teams that truly look out for each other.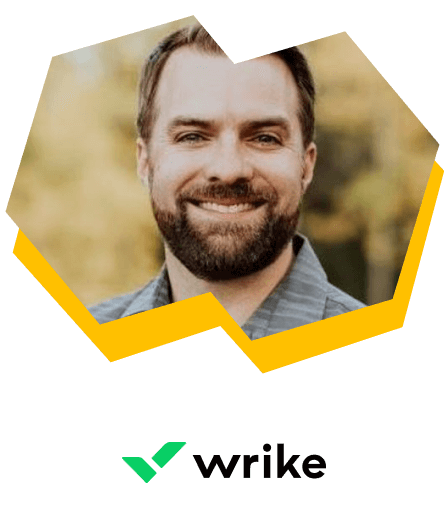 Patrick Rohlfsen
Patrick partners with remarkable brands and makes powerful collaboration happen by weaving Wrike into the fabric of their business. First, he asks critical questions to learn how people work together — or don't work together. Then he deploys resources to up-level their business. Patrick has deployed Wrike to over 200 teams.
Samer Atawneh
Samer joined the Product Marketing Management team at Wrike in June 2022 as an ex-customer of Wrike for eight years. Prior to joining Wrike, he formally served organizations as a Wrike administrator, helping to develop and mature operational models to support creative, web, and digital teams.
Cheryl Johnson
Cheryl leads the corporate content team at Wrike and is responsible for overseeing the production of brand-focused content that tells the Wrike story and reinforces the company's mission, vision, purpose, and value.
Shelly Madden
Shelly has been at Wrike since November 2020. She started out as a Senior Copywriter and now leads the Dublin Digital Content team, which consists of two editors and two copywriters. Her day-to-day role includes balancing workloads, managing SEO-focused projects, and coordinating content initiatives with multiple departments.
Valentin Ladyagin
Valentin has built a strong and effective design production within the design team through consistent toolsets and processes. He also cares about the team community, with meetings and environments that enable effective communication and collaboration.
Alexander Terekhov
Alexander leads the Motion Design Team in Wrike. With 5+ years of experience in the company, he successfully manages a team of designers spread across the globe by leveraging Wrike. The team is responsible for all animated assets and videos and acts as an internal motion design studio.
Anton Antoniuk
With over seven years of leading and managing design teams, Anton has extensive experience in design, art direction, and people management. His knowledge of all aspects of the design process, due to his versatile work in advertising agencies in the past, helps him elevate processes to a new level.
Ekaterina Pudanova
Ekaterina has combined her passion for technology and creativity by managing effective creative teams for over eight years. At Wrike, Ekaterina is in charge of the Graphic Design Team and oversees Wrike's Graphic and Brand design from the smallest icons to campaign concepts. Her team of designers completes 800+ in-house creative requests a year on time.
Riccardo Della Martera
Riccardo has been working as a Presale Engineer for years, starting in the Telco market, then in IT security, IoT, and now with Wrike. He likes to speak to customers, figure out their needs, and apply his favorite motto: "There's always a way..."
Alexandra Hlouskova
Alexandra joined the team at Wrike in April 2022. As a communications expert and technology enthusiast, she was excited to join the Sales Engineers, seeing it as the best team to combine these two areas. Alexandra loves using communications to qualify and solve issues with a combination of Wrike solutions.
Andrey Moskvin
Andrey has spent 15+ years in the IT software industry, combining vast experience with multiple technologies and roles in presales, solution sales, and working with partners. He is now in charge of Wrike's Platform Marketing as part of the PMM team.
Lesley Hausmann
Lesley is Wrike's Head of Strategic Initiatives. She specializes in helping companies execute complex, mission-critical projects successfully. Her passion is helping people collaborate effectively so they have more time for the things they love. For Lesley, that includes exploring Montreal (where her sons live), spending time with family, and reading.
Shannon Riley
Shannon Riley brings 25 years of marketing experience to the conversation and has built and managed highly successful and effective marketing teams and departments. Shannon is a marketing expert who brings a high level of industry-specific knowledge, which helps him provide business-driven results to Wrike customers.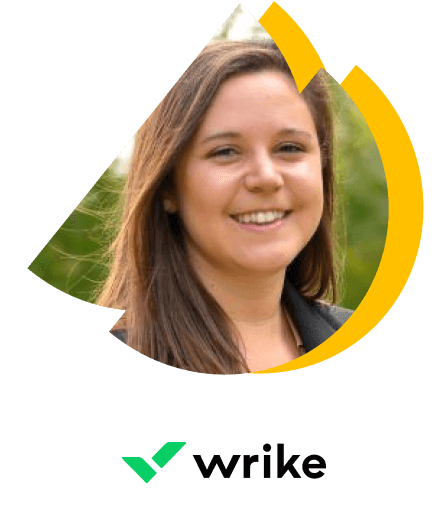 Olivia Gartz
Olivia Gartz is a Senior Sales Engineer at Wrike. As an SE, Olivia works with small to mid-sized customers to evaluate work management software and understand the unique benefits Wrike can bring to their workflows. Prior to Wrike, Olivia was a Partner SE and a Presales Engineering Specialist at Citrix.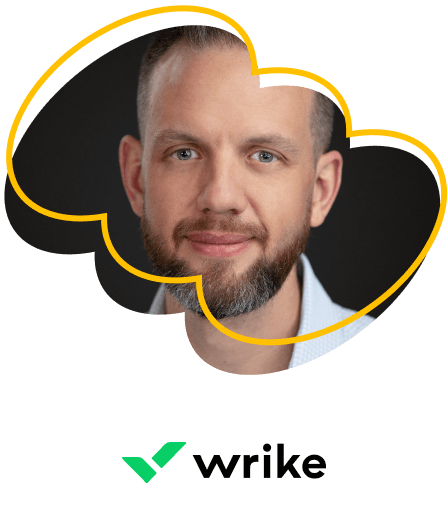 Matt Allen
Matt is an ITIL-certified professional with 25 years of IT experience, including Architecture, Service Management, Engineering, Security, Leadership Development, and Quality Assurance. His tenure includes experience with small enterprises through the Fortune 50, which provides an understanding of the challenges IT organizations face as they enable maturity within their practices.
Peter Peng
Peter is a seasoned Solutions Engineer with over 15 years of demonstrated technical expertise in an array of SaaS Cloud Based Solutions, including Collaborative Workspace Management, IT and Enterprise Service Management, Mobile Application Development, Machine Learning, and Artificial Intelligence.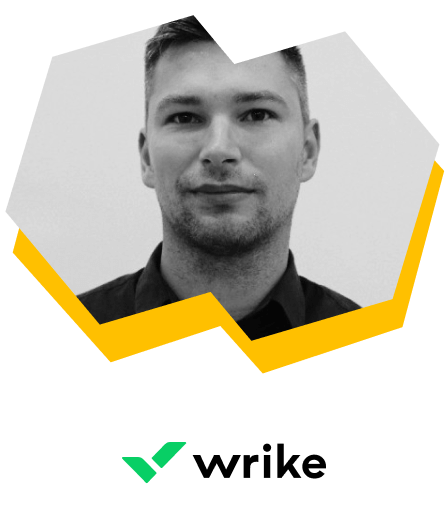 Andre Boros
Andre began his career as a QA engineer, working in a variety of industries, including Fintech and travel, before coming to Wrike as a Senior Product Manager. His favorite thing about his role is delivering real value to users — all without the usual morning coffee kick, as, contrary to most other Wrikers, he hates the stuff!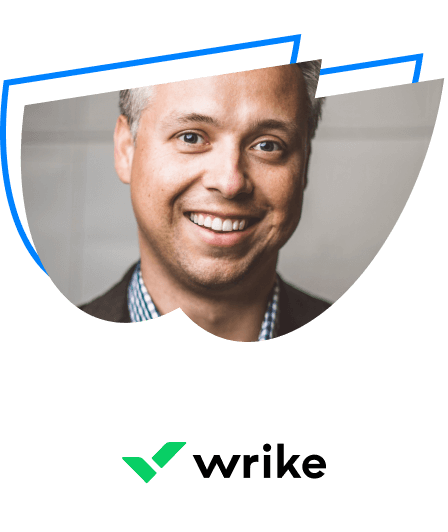 John Notman
John leads Wrike's Product Marketing team and believes most of the working world is wasting time on mundane and routine work (and that technology and behavioral change are the remedies). John's background includes 15 years of technology product marketing experience. He lives in Colorado and hikes and skis whenever possible.
Thomas Sullivan
Originally from the United Kingdom, Thomas has been working overseas for the past 10 years managing global teams for international SaaS companies. With experience overseeing diverse teams across multiple regions, Thomas understands the importance of fostering a strong cultural identity for long-term success and productivity.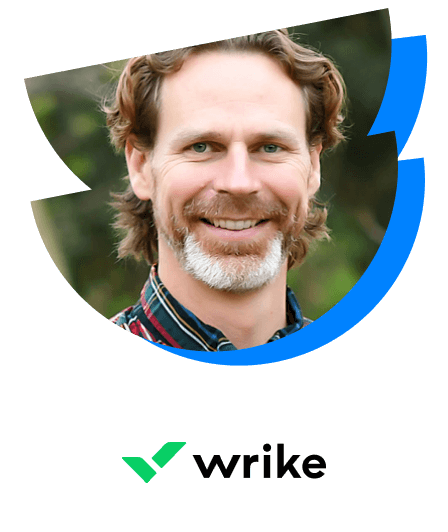 Chris Van Reusen
For 15 years, Chris (aka CVR) has managed content creation teams and training programs around the world from the beaches of Southern California. While the proper use of cloud-based tech is required to maximize efficiencies, CVR firmly believes that anchoring success on people over processes is the path to sustained retention and success.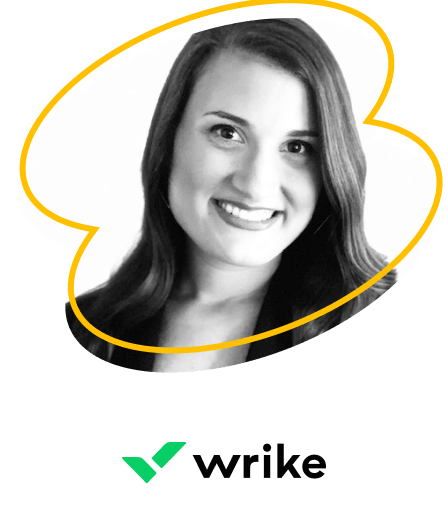 Briana Sever
Briana partners with clients to optimize their processes and translate them into Wrike to help them improve overall efficiency, productivity, and collaboration. Briana is a former Wrike client who enjoys sharing her passion for Wrike with her clients and empowering them to do their best work.
Brianne Bujnowski
Brianne Bujnowski joined Wrike's Product Marketing Management team earlier this year to help uncover the future of collaborative work management through market research and consumer behavior. She uses her technical experience in product management and software engineering to fortify new opportunities that ensure Wrike's continuous success as a best-in-class tool.
Gunay Heydarova
Gunay Heydarova is a Product Manager in Wrike's Vertical Solutions unit. She has nine years of experience working in the IT industry and is passionate about building products customers love to use.
Igor Akimov
Will smart machines be able to fire us this year? Igor Akimov knows the answer to this question! As a professional with 15 years of experience in IT, product management, and innovation, he puts all his efforts into creating friendly neighborhood AI solutions inside Wrike.
Juan Porras
Juan brings together over 15 years of experience wearing multiple hats, including as a technology founder, entrepreneur in residence, and marketing and advertising-related company founder with several successful exits. Today, Juan spearheads the Wrike for Marketing Product unit, which focuses on offering the industry's best marketing project management solution, helping marketers save time while focusing on proven ROI-driven activities.
Miron Mizrahi
Miron Mizrahi is a seasoned technologist with 30+ years in the software industry, specializing in consulting, strategic pre-sales, product/solution marketing, and portfolio management. He has a successful track record in helping customers solve complex problems and deliver business value through technology, driving growth and success.
Alina Kucherenko
Alina Kucherenko is responsible for the automation experience in Wrike. She previously worked on a professional services solution for time tracking and budgeting, launching it from scratch. She has a diverse background including previous work in UX/UI design, operations, and management.
Ryan Candela
Ryan studied Web Design at the Art Institutes. For 13 years, Ryan worked in the document management industry as a Project Manager and Account Executive. In 2022, Ryan joined Wrike as a Senior Sales Engineer, building complex demos and solutions. Ryan lives in CO with his family of five.
Kim Cameron
Wrike is the platform with which more can be achieved, and Kim helps teams wield it with precision. Automation, streamlining workflows, and helping others get things done more efficiently are all part of Kim's professional DNA. Kim has helped hundreds of users increase efficiencies, improve processes, and move projects forward.
Molly Mixon
Molly Mixon leads the Competitive Intelligence team at Wrike. With 7+ years of experience in the B2B software space, she's passionate about connecting buyers with technologies that make their work lives easier. Molly lives in Texas with her husband and orange tabby cat.
Brenda Santuoso
Brenda is a Senior Account Manager at Wrike. She strategically plans, supports, and executes business plans for over 200 clients in various markets across the country. Brenda is an FSU graduate and a diehard Seminoles fan. She is a Florida native and lives with her fiancé and pet dog, Bailey, in Miami.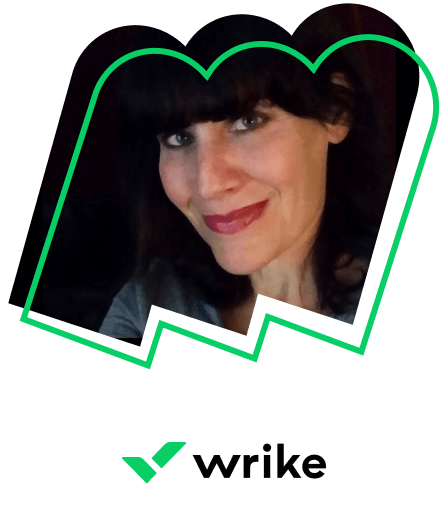 Chris Hare
Chris Hare is an award-winning industry principal, published author, playwright, and advocate. As a full-time working mom, she has spent the last 16 years as a certified project management professional and direct marketing copywriter. She has managed hundreds of successful projects and programs for companies such as Adobe, Guitar Center, Patagonia, and Harbor Freight Tools. Here at Wrike, Chris is the resident project management subject matter expert, Voice of the Customer, author of the Ask an Industry Expert blog, and thought leader.
Beau Roberts

Beau is part of the design team at Wrike. As Design System Architect, he looks after the patterns and guidelines we use to design and build the Wrike interface you see every day. Prior to joining Wrike, Beau was a design system architect at Autodesk and worked on films at Walt Disney Animation Studios.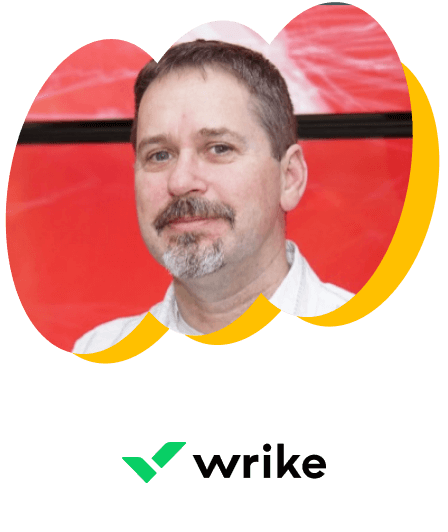 Steve Molloy
Steve has 25 years of project management experience, working in construction projects globally, and Enterprise Resource Planning (ERP) implementations. Joining Wrike, Steve explores value engineering combined with best practices across multiple industries such as Finance, Marketing, Professional Services and PMO organizations.
Hedviga Cebova
Starting in Wrike as professional services consultant and working with audiences of different technical product knowledge, Hedviga has over the years developed a flair for accurately identifying comprehensive solutions to clients' business needs and engaging in implementation of bespoke features to them. Equipped with multiyear expertise in the field of Project Management and Consulting, she has been helping clients discover value in Wrike and use it to its full potential.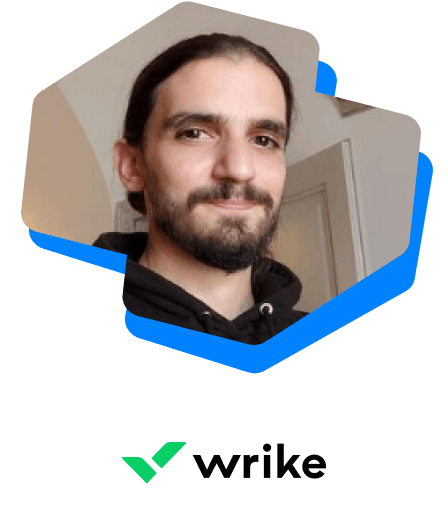 Mike Melizanis
Mike has been a developer for 12 years, with dozens of different projects and architectures implemented. Now he brings this knowledge to Wrike's demo environments by automating and transforming content through Wrike's API. His background in Pre-Sales had him interact with different industries of Professional Services, providing holistic solutions and consulting services.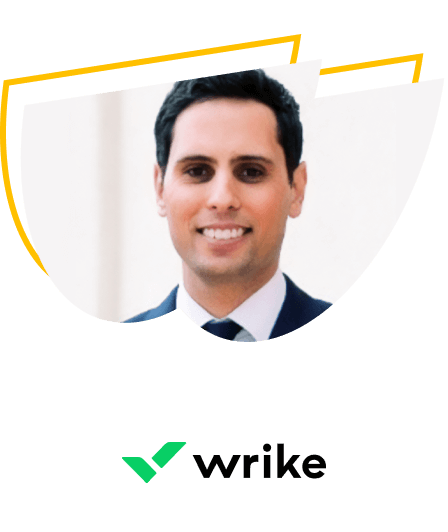 Zach Wolfe
Zach Wolfe is a Senior Customer Success Manager at Wrike. He is based in San Diego, California. Zach is pushing the five year mark at Wrike, during which he has worked with many enterprise clients across a variety of different industries. Working with his clients, Zach has gained invaluable insight on pain points customer face while using Wrike and how to successfully navigate around them. Zach has a passion for helping organizations work more efficiently and productively, and he has previous experience delivering Wrike Collaborate training. His last on-demand training was on Agile Project Management.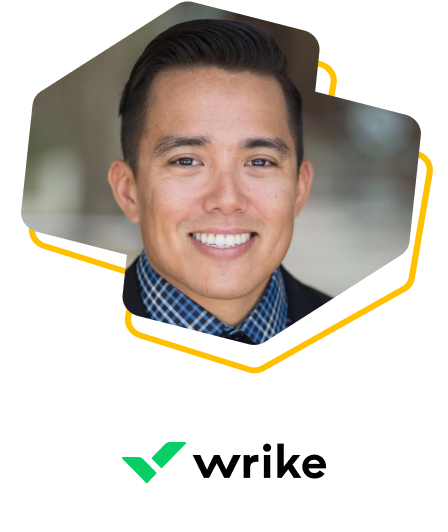 Joey Galeno
Joey is Wrike's most tenured sales engineer, with over six years of experience with Wrike. He has helped the Wrike platform evolve to provide more value to organizations while successfully launching many of its most prominent customers through training, best practice sharing, and quarterly business reviews.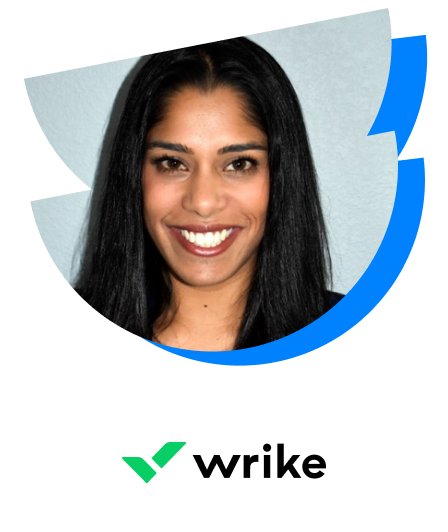 Mithila Bhadbhade
Mithila Bhadbhade is a Senior Solutions Engineer with more than five years of demonstrated technical expertise in SaaS cloud-based solutions. She enjoys partnering with brands to evaluate work management software and believes Wrike can help eliminate time wasted on routine work and bring visibility for businesses to do the best work of their lives.

Raymond Flynn
Raymond Flynn is a Senior Sales Engineer based out of Wrike's office in Dublin, Ireland. His background is in telecoms, and he has attained a Ph.D. in Electronic Engineering. He gets tremendous job satisfaction from helping people do their best work and tailoring Wrike to their needs.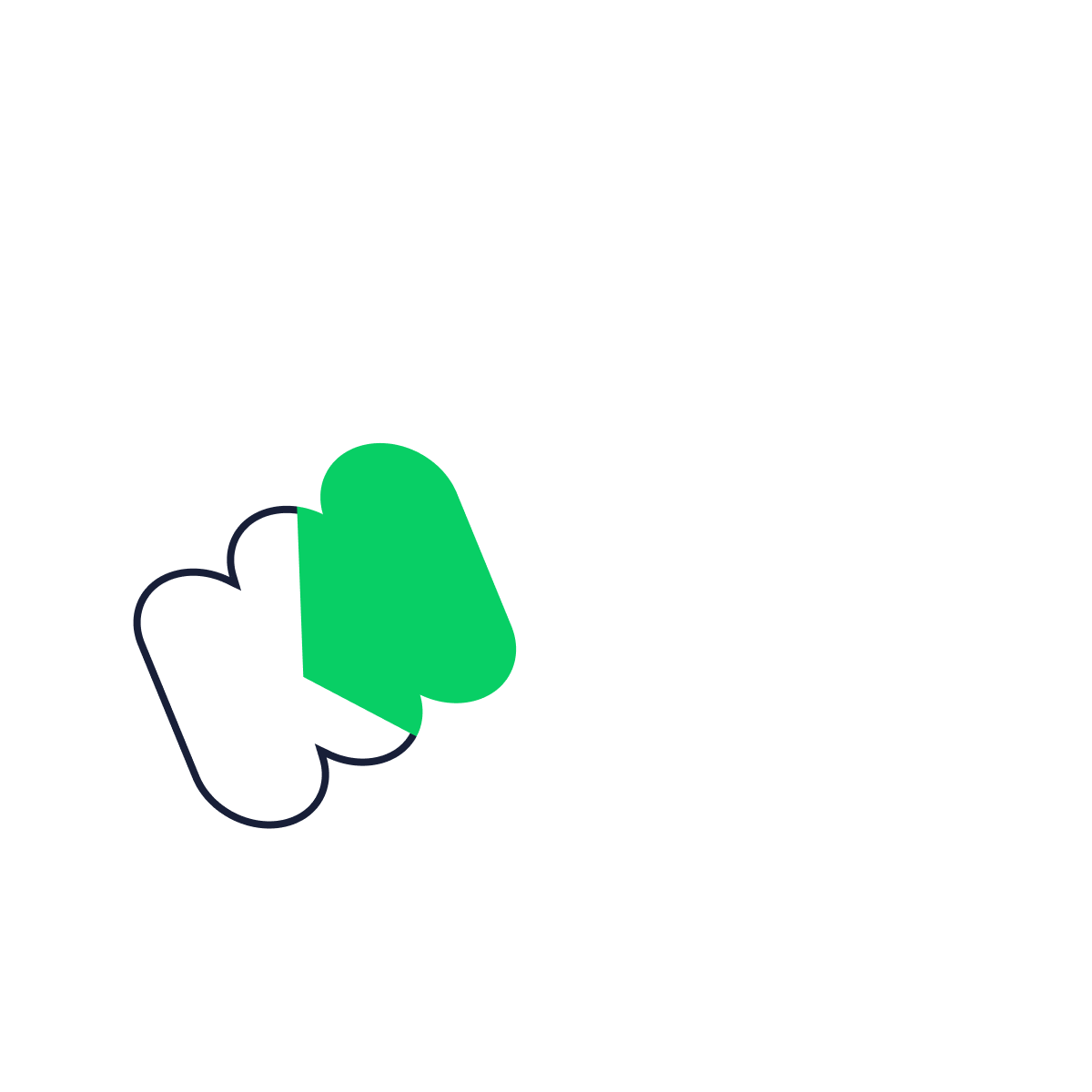 Join us at Collaborate 2022
Enjoy hands-on product sessions and customer-led stories showcasing how teams are rising above work complexities to do their most meaningful work.