Day 1: Wednesday, November 8
8:00 a.m.
Kick-starting Collaborate 2023, Thomas Scott and Molly Mixon will sit down for an engaging conversation on everything from our Interim CEO's journey with Wrike to his take on modern work challenges and the opportunities arising out of those. They'll set the stage for an exciting event!
Thomas Scott
Interim CEO, Wrike
Molly Mixon
Product Marketing Manager, Wrike
8:20 a.m.
While the economic outlook is evolving, one thing remains constant: the pursuit of efficiency. Join us for an enriching session on Wrike's 2023 Efficiency Report. Discover the most effective measures and how you can leverage new strategies for success.
Esther Flammer
Chief Marketing Officer, Wrike
Brian Nourani
President & Chief Revenue Officer, Wrike
8:40 a.m.
Get ready for an electrifying session with Wrike's product team! They'll cover recent and coming platform innovations that are revolutionizing the future of work.
Alexey Korotich
Vice President of Product, Wrike
Molly Mixon
Product Marketing Manager, Wrike
9:10 a.m.
As a driver of marketing operations, technology implementations, and more at Visa Acceptance Solutions, Kasey has an insightful story to share on Visa's implementation of Wrike and how it's prioritizing technologies in a time of efficiency. Join her and Jessica Wooding to unveil the remarkable accomplishments Visa achieved with Wrike's power.
Kasey Schmidt
Marketing Technology Lead, Visa Acceptance Solutions
Jessica Wooding
Global Customer Experience Lead, Wrike
10:00 a.m.
Discover how a leading European hotel group maximized Wrike's strength, ease, and adaptability. Learn how they leveraged request forms, proofing, stream, and custom fields, combining them with effective teamwork strategies for optimal utilization.
Huib van Erp
Development Manager, Odyssey Hotel Group
Tereza Zoglauerova
Senior Professional Services Consultant, Wrike
Uncover the journey behind Wrike Lightspeed! Learn how user feedback and market trends shaped the next generation of our modern and intuitive platform. Enjoy the reimagined UI with new navigation and experience efficiency at the speed of light!
Beau Roberts
Design System Architect, Wrike
Andrey Moskvin
Senior PMM, Platform Marketing, Wrike
Businesses rely on Wrike now more than ever for real-time insights on efficiency. Learn how to get the most out of your Wrike instance from Jared Bresee, Senior Manager of Marketing Project Management at AppFolio, and Wrike's own Shannon Riley.
Jared Bresee
Senior Manager, Marketing PMO, AppFolio
Shannon Riley
Industry Principal – Marketing, Wrike
10:30 a.m.
Launching a university's three-billion-dollar campaign is no small feat. From prospectuses to lamp post flags, learn how Georgetown University approached its multi-faceted Called to Be campaign launch and how Wrike powered it all.
Hilary Koss
Director of Communications Strategy and Operations, Georgetown University
Samer Atawneh
Sr. Product Marketing Manager, Solutions, Wrike
Wrike is built to scale, but what does that actually mean for your enterprise? In this demo session, we'll showcase how Wrike easily adapts to fit all the diverse needs of your organization while still keeping teams working toward shared goals
Matt Allen
Principal IT Architect, Wrike
Olivia Gartz
Senior Solutions Consultant, Wrike
Molly Mixon
Product Marketing Manager, Wrike
Wrike's Jim Richmond joins Amanda Stephens from digital marketing agency seoplus+ as she shares her experience leveraging the new Wrike Lightspeed user interface to drive adoption and business value throughout the enterprise.
Amanda Stephens
VP of Operations, seoplus+
Jim Richmond
Solutions Consulting, Wrike
11:00 a.m.
Sonny's Enterprises, LLC was bogged down with a ticket process that needed structure and efficiency. See how it discovered Wrike's ability to support customer requests, which reclaimed 40 hours a week with faster turnaround for customers.
Joyce Campos
Web Specialist, Sonny's Enterprises, LLC
Matt Allen
Principal IT Architect, Wrike
Cari Slocum
Senior Solution Consultant, Wrike
Discover how simple, no-code automations can elevate business efficiency in a few clicks. Automate repetitive tasks, design reliable workflows, prevent data inaccuracies, and free your team from routine so they can focus on the most impactful work.
Alina Kucherenko
Product Manager for Automation, Wrike
Ryan Candela
Senior Solutions Consultant, Wrike
Today's marketing departments are uniquely challenged to prove their value and show a return on investment. Learn how a healthcare marketing team drives efficiency and ROI while creating a work environment that celebrates seamless collaboration.
Jonathan Beltran
Director of Marketing Operations and Analytics, Keck Medicine of USC
Kenzie Smith
Head of Demand Generation, Wrike
11:30 a.m.
Explode into creative action with the Minnesota Vikings and learn how they've scaled using Wrike. From automating complex project kickoffs to collaborating cross-departmentally, you'll see the countless ways this football team depends on Wrike every day.
Caitlin Henry
Project Manager, Minnesota Vikings
Kate Sessoms
Senior Solutions Consultant, Wrike
Explore Wrike's new skills management in action. Learn to optimize resources, manage teams, and ensure the right skills are in place at the right time. See how effective staffing leads to efficient, profitable results.
Richard Blatcher
Senior Director, Industry Solutions Marketing, Wrike
Kristian Truelsen
Head of Solution Innovation, Wrike
This year, Seer Interactive launched Wrike across the entire organization! Wrike's Brianne Bujnowski sits down with Jacob Bodnar, Director of Operations at Seer Interactive, about streamlining tech stacks, improving delivery, and scaling Wrike.
Jacob Bodnar
Director of Operations, Seer Interactive
Brianne Bujnowski
Product Marketing Manager, Wrike
12:00 p.m.
Is the quality of your work suffering due to inefficiencies and lack of visibility? Join us to hear directly from a leader who solved these challenges with Wrike. Their marketing agency model paired with our platform has produced REAL results!
Casey Twenter
Senior Director of Brand and Creative, Paycom
Seth Cathey
Senior Solutions Consultant, Wrike
Unleash the full potential of your data with Wrike's intuitive visualization and self-service analytics tools. Dive into a world of simplicity as you harness the power of user-friendly charts, monitor work progress, and weave together valuable insights through cutting-edge dashboards.
Shannon Riley
Industry Principal - Marketing, Wrike
Margaret Gibbs
Professional Services Consultant, Wrike
Discover how Radial, Inc. seamlessly went from strategy to execution by enabling a unified ecosystem of standardized processes, integrated tools and teams, and centralizing work intake, resource management, and project delivery with Wrike.
Kalpesh Shah
Head of Enterprise PMO, Radial, Inc.
Carolyn Lum
Industry Principal – PMO, Wrike
12:30 p.m.
Cross the Collaborate finish line with George Kuruvilla as he steers an exhilarating conversation between Sherrie Besecker of Syneos Health, Kevin Thalacker of MilliporeSigma, and Richard Blatcher of Wrike. Together, they will explore unparalleled stories of cross-functional deployment, insights on macroeconomic trends, methods for long-term efficiency, and more!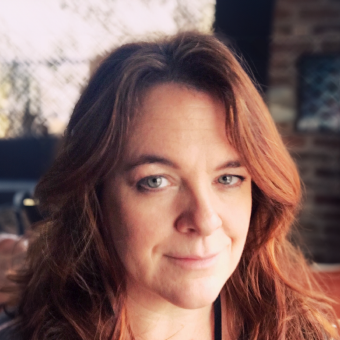 Sherrie Besecker
Creative Technology Manager, Syneos Health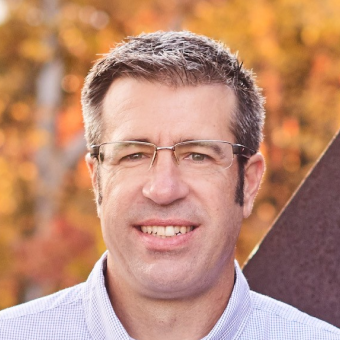 Kevin Thalacker
Program Manager, MilliporeSigma
Richard Blatcher
Senior Director, Industry Solutions Marketing, Wrike
Moderator: George Kuruvilla
Global Vice President, Presales and Solutions Consulting, Wrike
Day 2: Thursday, November 9
8:00 a.m.
Data is powerful, and your Wrike account has tons of it. With Wrike Analyze, new dashboards, charts, and other data reporting tools available at Wrike, you have multiple ways to slice and dice your Wrike data however you want. Visibility into work is critical. Executives need to know overall progress toward company goals, whereas managers need to know progress toward OKRs and project goals. Wrike Analyze brings business intelligence into Wrike, helping you achieve the operational insight you need.
Mobeen Tahir
Senior Technical Services Consultant, Wrike
10:00 a.m.
In this course, Wrike Customer Success Manager Zach Wolfe will provide comprehensive guidance and share best practices for building and managing a Wrike space tailored to your team's needs. With the introduction of Wrike Lightspeed, space admins now have greater control over their spaces than ever before. We'll delve into the details of Wrike space management, offering practical insights and hands-on demonstrations to equip you with the skills you need.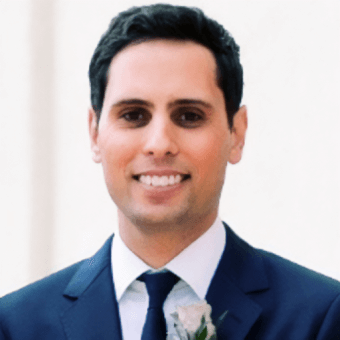 Zach Wolfe
Sr. Customer Success Manager, Wrike
This session will give you tangible use cases on how to use Wrike Integrate TODAY to start automating processes, saving yourself and your employees loads of time.
Mark Tapia
Senior Technical Services Consultant, Wrike