Communicate effectively
Working remotely? With real-time communication features such as live editing and messaging app integrations, you'll feel like your colleagues are right there beside you.
Collaborate successfully
Experience the power of true collaboration with shared calendars, dashboards, and more. Send instant updates to keep your team members and stakeholders on the same page.
Deliver consistently
With Wrike, you get a visual overview of multiple tasks at a glance. Track individual and team progress to ensure key milestones are met and deliverables are completed on time.
Why choose Wrike over Notion?
Wrike's powerful platform has all the project management tools you need in one place. Improve teamwork today with our easy-to-configure features.
Customizable team workflows
Still using outdated processes? Build a workflow that suits your team's specific needs. Create custom statuses to track every stage of your project, from "Planned" to "Completed." Auto-assign team members to kick-start tasks and reduce manual effort.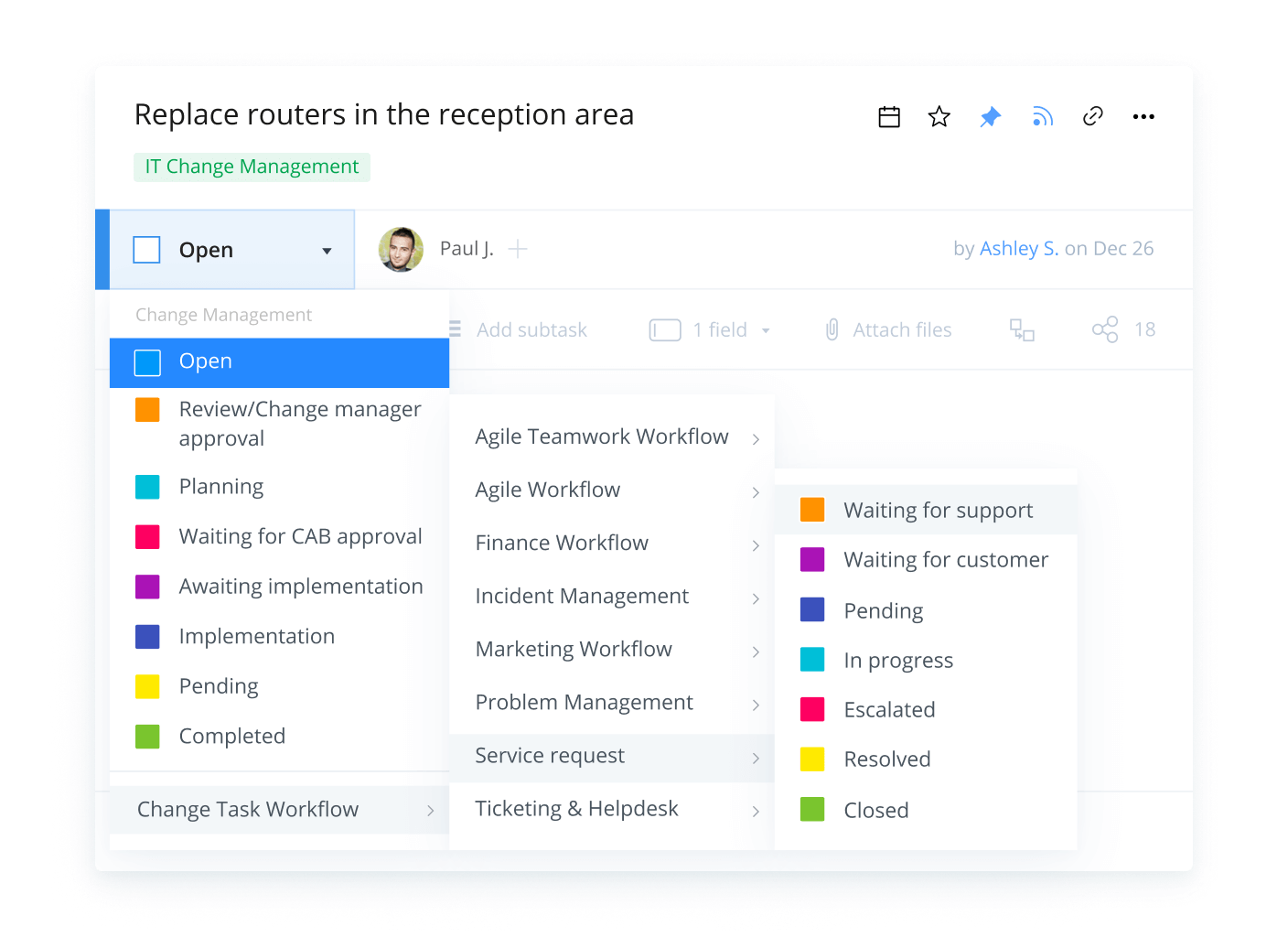 Interactive Gantt charts
Get a 360° view of your project timeline with Wrike's intuitive Gantt charts. Add important milestones and deadlines to keep your project on track. Use our seamless task builder to adjust dates and share updates automatically with your team.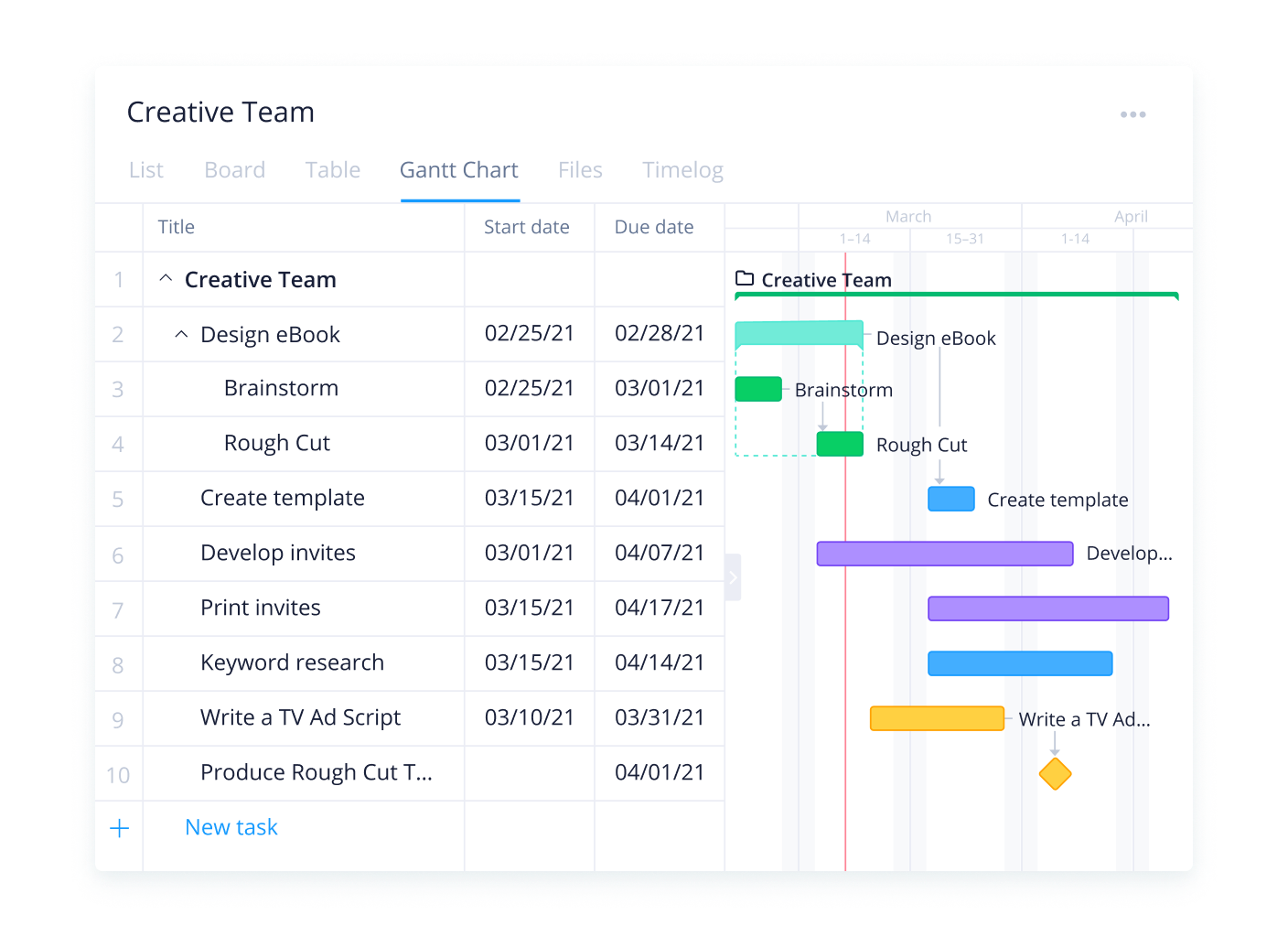 Online Kanban boards
Want to eliminate departmental silos and boost information flow? Try a shared Kanban board. Now you no longer have to wait for status reports from colleagues — simply check your board to see what stage your task or project is at.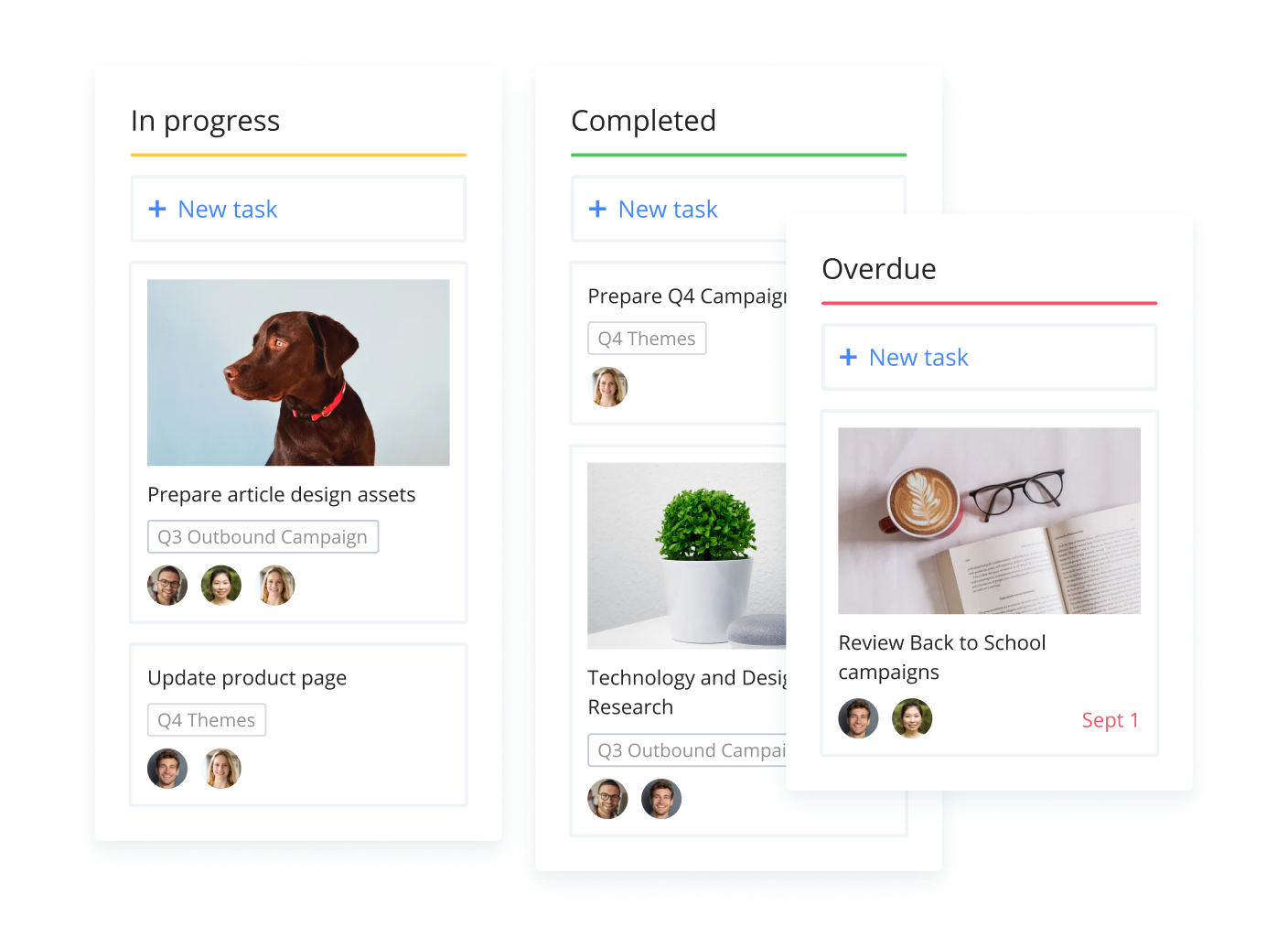 Ready-built templates
Hit the ground running with templates tailored to your team. Choose a suitable one and tweak it to suit your requirements. Templates save your teams time on manual, repetitive tasks, meaning they are more likely to deliver ahead of schedule.
Find out why two million users love Wrike
"I've never seen a tool as easy to use, as easy to onboard new users, as easy to scale, and as easy to customize to your own workflow, process, team, clientele, and changing environment."
"After working in such archaic ways, the teams were really sold on how visual, intuitive, simple, and flexible Wrike is."
"Wrike has saved us thousands of hours. Between streamlining workflows, requests, our knowledge base, and collaborating externally, we really push Wrike to the limit."
Empower teams with better workflows
Make the switch from Notion today — try Wrike free for two weeks.