Out of the blue, your field marketing team sends a request: they need a one-page collateral for a conference in Italy that the CEO has been invited to speak at. The conference is next week. And if you want the collateral to be printed by then, the press-ready design has to be submitted tomorrow.
Does this ad hoc request sound familiar?
More often than not, variations of this situation come at you on a regular basis. And as a marketing leader, you're forced into reactive mode by circumstance. Everyone know it's not ideal, but things have to get done, right?
So how do effective marketing leaders manage to lead their teams through the stressful process of producing ad hoc marketing collateral?
They move the team from being reactive, to being proactive. They create a process that allows their team to work on these requests systematically, without losing track of their other priorities already in the queue.
Here at Wrike, we've talked with several of our customers in the marketing and advertising space and drawn from the experience of our own marketing teammates, and we've found some insights into streamlining the collateral process. We've boiled the successful workflows down into four main keys.
The 4 Main Keys to Producing Successful Marketing Collateral
These four keys lead to success on any marketing project —such as the creation of collateral— and work on both planned and ad hoc projects. They are:
Planning: where marketers align with their tasks
Workflow: where marketers can move quickly thanks to streamlined processes
Collaboration: where efficient and focused teamwork happens
Visibility: where everyone can see into workloads and priorities so that a bigger picture is attained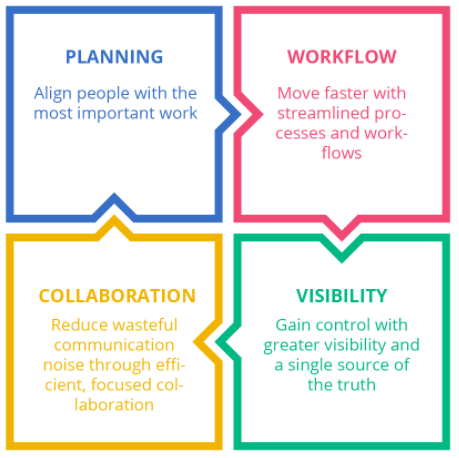 01. Organize the Planning Phase
"Where did you send that request for the Italy collateral? Via email?"
"Nope, I sent it in our Slack channel! Didn't you get it?"
If you intend to create a collateral production workflow that can evolve from being reactive to being more organized, then the first thing that needs to happen is to consolidate information.
Instead of dealing with requests from emails, hallway conversations, and chats, funnel all your work requests into one system, and manage all work from there. This means being able to prioritize, assign, and plan tasks from just one place. it also means being able to monitor the progress of any task from that one system.
When all work is in one system instead of in silos, then it becomes easier to plan efforts. Even if they're ad hoc.
Read more: How To Define Processes for Your Team (and Actually Get Things Done)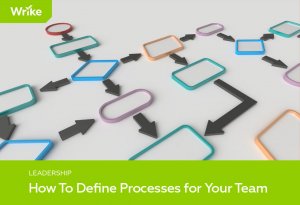 02. Streamline Your Workflows
"I got you the PDF design file last night at 10pm! Why are you calling me at 6am?"
"You forgot to attach the fonts!"
The problem with ad hoc collateral is that all that on-the-spot planning and execution often lead to rework and constantly putting out massive fires. It's the inevitable effect of doing things so quickly.
If you want to lead your team of marketers away from being reactive, then you must clearly define roles for each member and lay out the steps of your workflows, especially for your core campaigns and projects.
Read more: How Workflow Management Software Can Be Your Secret Productivity Weapon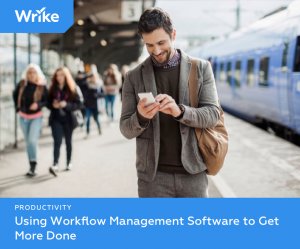 03. Collaborate Efficiently
"But I attached the zip file of fonts to my second email to you last night. Can you check your inbox?"
"I've been looking for the last 5 minutes. Just resend it, please."
It's part and parcel of a reactive job to lose critical information just when you need it—and then spend crucial moments looking for it instead of moving on to the next urgent to-do item in the collateral production process. What it all adds up to is inefficient teamwork.
Lead your marketing team away from that by holding all work-related discussions in one central space, and attaching all relevant files, mock-ups, images, and resources to the same workspace. That way meetings can be more focused, action can be taken quickly, and teamwork can be synchronized and monitored by all involved.
Read more: 5 Mistakes Marketing Teams Make with Collaboration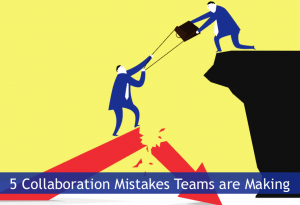 04. Maintain Visibility
"I thought your copywriting team was working on alternative headlines for the collateral?"
"Um, we never got your request?"
How do you tell who's working on what? How can you monitor the progress of your collateral from concept to production? As a marketing leader, you need to know where the delays or bottlenecks occur in the chain. But if work is being done in silos, that kind of visibility is impossible.
One way to maintain visibility into both the status of your collateral and your team members' workloads is to implement basic reports and dashboards in your work management tool. These will give you actionable insight into progress and expose the bottlenecks in your workflow.
Read more: How Procurify Uses Wrike to Gain Visibility and Meet Deadlines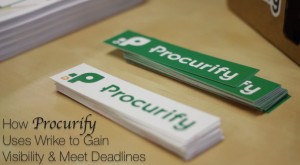 Time to Manage Your Collateral Process Better
Effective marketing collateral doesn't make itself. Otherwise you'd be out of work. But it's part of your job to streamline the process so that it can move from proposal, through pre-prod, production, post-prod, and distribution in an effective manner. Use these four keys to organize your process and move away from all the craziness of your ad hoc requests.