he strives to achieve in the first place when implementing a
project management
solution.
To make the working process
fast and error-free
, we strongly advice keeping them in mind!
Leave no important data inside your inbox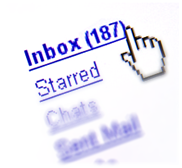 While email is still the
most popular communication tool,
relying solely on it in your
task
and document collaboration might not be the most efficient solution (unless you're using
Wrike's Outlooks add-in
!).
Initial requirements and information about changes end up in
overwhelmed inboxes
of your team and are
very likely to get lost
. The version control for attached files is terribly hard, especially when more than two people collaborate on the same document. 
Instead of browsing tons of emails, your team should be able to easily
access the latest file versions, the history of task's changes and discussions in one place. Let your
project management system
serve as a gold standard. 
"I think emails are a disaster! With Wrike - it never happens that a developer takes a wrong design, for example, although we definitely had this kind of errors before", says Lior Benderski.
With Wrike 
project management software
, there is
no need to abandon email
to ensure all important information is brought together and shared with the team. You simply
CC Wrike
on your emails or install the 
Outlook add-in
, and Wrike does the rest for you! 
Keep multiple types of information in one place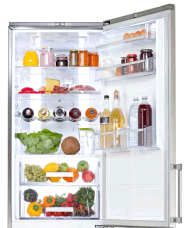 To make the working process
flow faster and smoother
, you should have all your data neatly organized in one place, rather than spread over local folders, spreadsheets, emails, and stickers on tables.
Obviously, it seems challenging not to clutter everything up when storing tasks, files, customers' contacts, and marketing ideas all together. However, if you succeed, you will be rewarded with
a great productivity increase
.  
Lior proves it is possible: "I use Wrike as a simple CRM, cloud service for files storage, personal task management system, and replace a great number of emails with it."
Lior Benderski evaluated various solutions, and he chose Wrike 
project management software
 and has already implemented it in three different organizations. Wrike is the only software that fully supports workflow improvements he needs. 
Are there any other project management system "must have" you would like to mention? Share your experience in comments!