The new year is fast approaching, and soon enough you'll be cracking open a brand new date book that's just waiting to be filled with exciting events and occasions. Lucky for you, we've collected a list of the best project management conferences for 2017.
Stay up-to-speed on the latest industry developments, pick up tips from respected experts in the field, meet other project management professionals, and have some fun learning new tricks of the trade in a new city. 
North America
April 10-12, San Diego, CA
Scrum experts gather to share their current best practices and creative applications to help your Agile team run more efficiently and effectively. This year's theme is "Looking Back, Looking Forward - Surf The Tides Of Change" and will focus on maximizing the benefits of Scrum through shared knowledge.
May 4-5, Ann Arbor, MI
This conference focuses on Agile product development best practices. While the conference committee is still accepting proposals for this year's speakers, past keynote talks have featured Dr. Jeffrey Liker, an expert in Lean Leadership; James Grenning, co-creator of the Agile Software Development Manifesto; and Dr. Alistair Cockburn, co-founder of the International Consortium for Agile. 
May 21-24, New Orleans, LA
Learn and sharpen the skills you need to lead your organization through effective change management, discover the latest trends and tools, and connect with your peers. 
June 11-14, Boston, MA
This year's conference focuses on "The Modern Project: Mindsets, Toolsets, and Theoretical Frameworks." The event, hosted by International Research Network on Organizing by Projects and Boston University, also features notable keynote speakers and hands-on workshops.
October 26-30, Chicago, IL
PMI's annual Global Congress provides insight into current project and business challenges and strategies. 
Nov 5-8, Houston, TX
Get a behind-the-scenes look into some of the world's leading PMOs' successful processes and strategies to improve your own results.  
October 16-19, Boston, MA
These educational and training conferences are held in four cities across the US and Canada throughout the year. A two-day symposium with industry experts, followed by a full day of workshops, allow attendees to discover new tips and tools—and receive PDUs and CDUs for participating. 
June 26-29, Orlando, FL
July 17-20, Indianapolis, IN
August 7-10, Washington, DC
August 14-17, New Orleans, LA
September 18-21, Nashville, TN
October 24-Nov 1, Chicago, IL
November 13-16, San Francisco, CA
December 4-7, Miami, FL
These in-depth seminars hosted by PMI help both novice and experienced project managers advance their careers. Real-world projects and small group sizes mean hands-on learning and valuable professional development.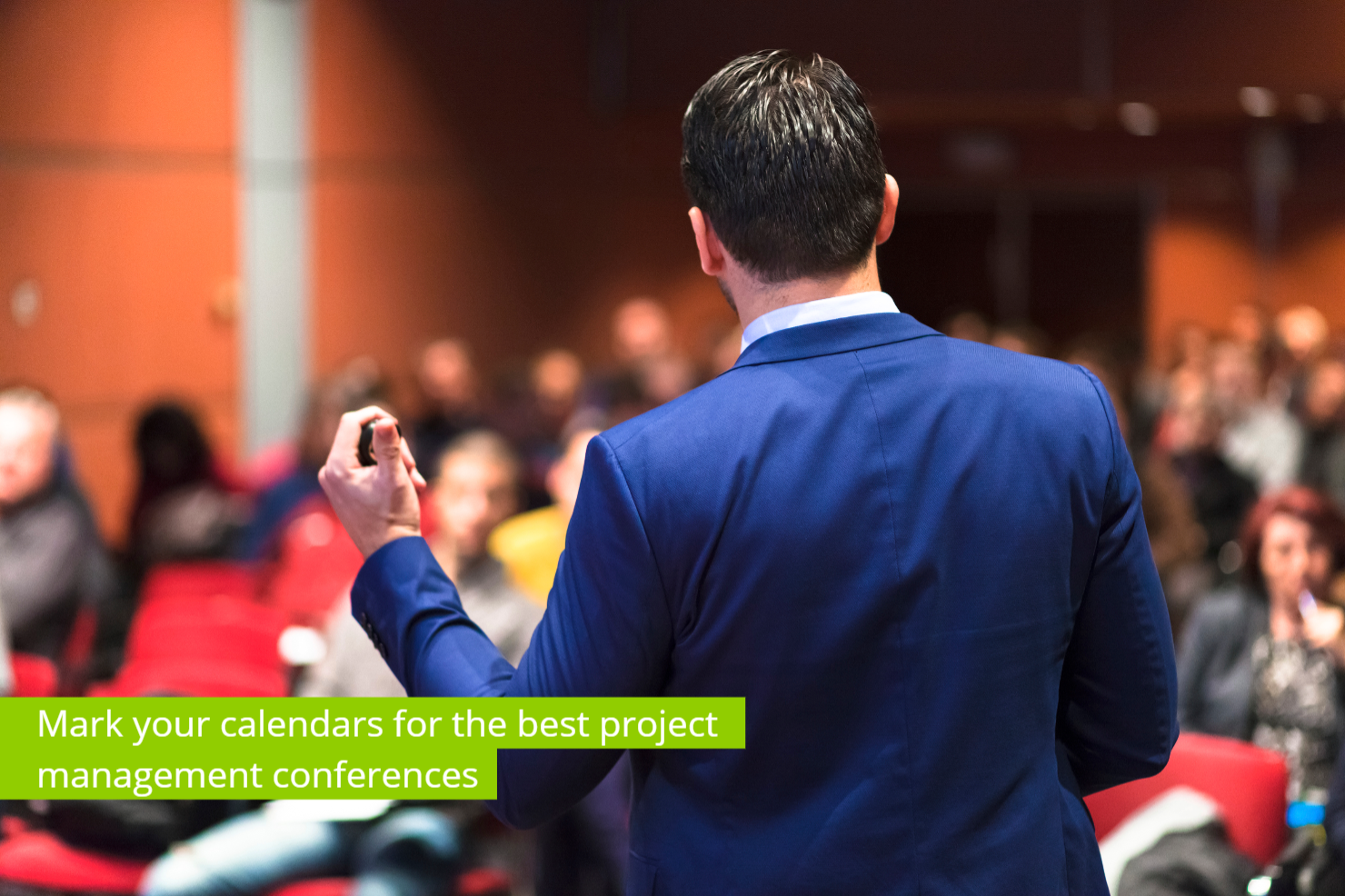 International
February 12-13, Tehtan, Iran
With more than 1,500 participants, this forum is the largest project management conference in Asia, and focuses on the latest project management strategies used by world-class organizations. 
February 28, London, UK
Good project managers recognize and develop talent in others. This conference teaches project managers how to create a talent, leadership, and people strategy for both project and team success. 
April 27, London, UK
This award-winning conference brings together expert speakers and thought leaders, interactive sessions, panel discussions, and Q&As, exhibition and networking opportunities, and the chance to earn up to eight hours of CPD. 
April 27-28, Riga, Latvia
This conference focuses on discussing the results of scientific research into project management. Selected papers will be considered for publication in Project Management World Journal, and attendees can earn up to 14 PDUs.
May 1-3, Rome, Italy
Keynotes from industry experts, product demonstrations, and educational presentations give attendees real-world solutions to the emerging challenges facing project managers.  
May 4-5, Rome, Italy 
SeminarsWorld provides skills development in technical project management, leadership, and strategic and business management. Attendees will discuss practical applications to current project management challenges, hear from global experts, and earn PDUs and CDEs. 
June 7, London, UK
Focused on portfolio, program, and project offices, this one-day conference offers a dedicated PMO exhibition, expert speakers, the latest PMO research, and networking opportunities.
September 12, London, UK
This one-day conference gathers PMO thought leaders across several industries. Speakers include AWE, Microsoft, and Sellafield, along with authors Peter Taylor and Marisa Silva. Attendees are sure to have a blast at this Back to the Future-themed conference!
Which Project Management Conferences Will You Attend?
Which events will you add to your calendar? Do you have a favorite conference that we didn't include in this list? Let us know in the comments below! 
The best project managers arm themselves for success with the latest industry knowledge, new skills—and the very best tools of the trade. Learn more about Wrike's project management solution, and start a free trial today.